SOMERSET, KY – A partnership between two regional nonprofits and funding from the Appalachian Regional Commission (ARC) created a training program that has breathed new life into some Eastern Kentucky businesses and given others a competitive edge.
Ten businesses created 66 new jobs and added to their bottom lines with an additional $13 million in new contracts, thanks to their completion of the Southeast Kentucky Business Quality Certification Program (QCP).
The QCP is a two-year partnership between Southeast Kentucky Economic Development Corp. (SKED) and Advantage Kentucky Alliance (AKA). The nonprofits combined their efforts to train several of the region's manufacturers, enabling them to earn the certifications they need to compete globally.
The program's success is seen in the participating companies' growth. Some saw continued progress and development – adding to their bottom lines. Others experienced an impact that changed their futures. All have benefited from the program.
Fifth District Congressman Hal Rogers congratulates the program's partners on its results.
This new Quality Certification Program brings an added stamp of approval to our workforce in Southern and Eastern Kentucky. It's proof that our businesses are diligently working to make sure they are fully prepared for expanded opportunities. I applaud SKED, AKA, and the ARC for giving our businesses the tools they need to be more competitive, which in turn creates more jobs for people in our region."

Congressman Hal Rogers, who launched SKED more than 34 years ago.
Funding for the program was provided by a $200,000 grant from the ARC. Participating business owners were required to supply a 20% match to receive the services. Twelve companies received counseling and training services.
RT Welding & Fabrication, Inc. President/CEO Tim Rice said participating in the program has forever changed his small Eastern Kentucky business.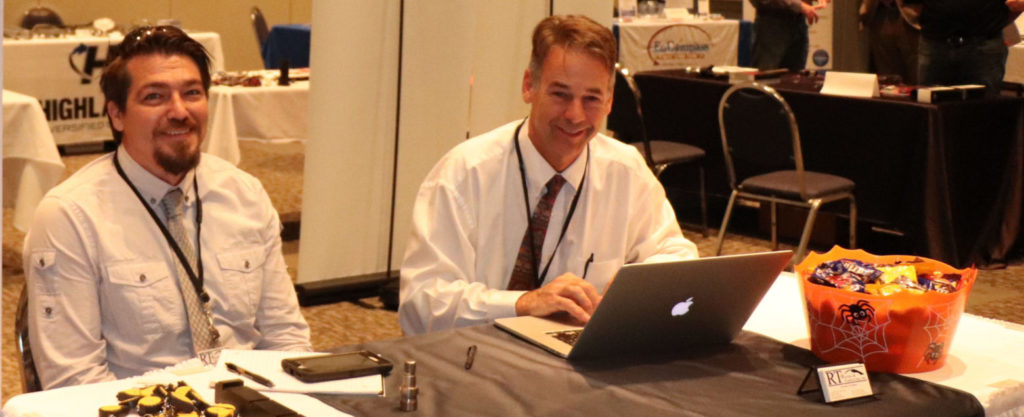 Harlan County's RT Welding & Fabrication had been heavily dependent on the coal mining industry and was experiencing a steady decline in business. The QCP helped him uncover 21 potential clients, other than mining, put him in contact with 27 company owners who were experts in the field, identified 13 potential revenue streams, and identified vendor opportunities expected to produce a growth rate of 30% annually for the company.
But the real happy ending to this story is eight new jobs created in Harlan County, Ky.
"AKA was invaluable in identifying qualified growth opportunities that will help my business sustain itself in the future," Rice said. "AKA has gone into our company's inner bowels, explaining things that we would have never seen on our own. These folks have been a reliable source for much-needed moral support and have been most helpful in allowing me to see that there is light at the end of the tunnel."
Rajant Corporation has been on a steady growth trajectory since locating a manufacturing facility to Morehead, Ky. in 2015. However, the QCP helped the Pennsylvania-based company's south operation explore growth potential in areas previously unidentified and trained seven of Rajant's Eastern Kentucky employees for their specific roles in the company's Quality Management System. The company currently employs 24 people in Morehead, many of whom graduated from Morehead State University's Space Engineering Program.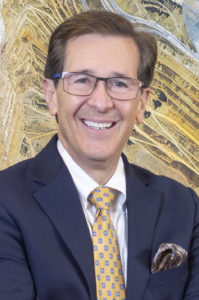 As a direct supplier to major tier-one suppliers for the U.S. Department of Defense and other major corporations worldwide, it was suggested that Rajant become ISO 9001 certified. This certification, attained in March 2019, demonstrates Rajant's compliance with the development, technical support, and manufacturing of secure network radios at their Morehead facility.
"Rajant is fully vested in the growth of Southeast Kentucky," said Robert Schena, CEO and Co-founder of Rajant. "We are expanding our commitment within Morehead to include a new facility five times larger and create more jobs. Having ISO 9001 certification demonstrates the quality of our processes match the quality of our organization, and that was made possible with AKA and SKED."
SKED Executive Director Brett Traver says the program, an outgrowth of the Supplier Education & Economic Development (SEED) program, was projected to create 30 new jobs, but the participating business owners have more than doubled that number and invested millions of dollars back into the region.
"We are thankful for our partnership with the Appalachian Regional Commission," Traver said. "The success of this SEED program is continuing to grow with the continued funding through an ARC POWER Grant. This successful program is another example of how bringing the right partners together can help create manufacturing job opportunities in our region."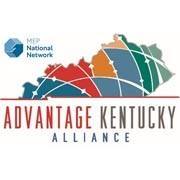 The AKA is a statewide, nonprofit partnership that provides assistance and training to help manufacturers of all sizes grow, improve their manufacturing and business strategies and processes, adopt advanced technologies, increase productivity, reduce costs, and improve competitiveness. Center Director Scott Broughton leads the organization.
To learn more about how SKED helps small business owners overcome obstacles and learn to do business better, visit: www.skedcorp.com.