Let's do business better.
We invest in a better way of
life in Southern and Eastern Kentucky through:
Lending
Don't worry. If you struggle with business challenges or want to achieve new goals, SKED's lending specialists will find financial solutions that work for you — so you can stop losing sleep and start chasing dreams.
> Explore lending programs
Recruitment
& Expansion
Connection is power. Let the leaders at SKED connect you to the right community resources so you can do business better in Southern and Eastern Kentucky.
> Explore the region and properties
Training
Success is always possible. All it takes is an open mind, motivation and the willingness to step out of your comfort zone. Our small business assistance team will walk you through the rest.
> Find training that fits your needs.
Hours of Technical Assistance Provided
The proof is in the success story.
Learn about the ways we've helped our Southern and Eastern Kentucky clients do business better across the region.
News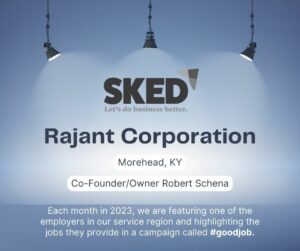 Although headquartered in Pennsylvania, Rajant Corporation has recently expanded its Morehead, KY facility and was listed among the 2021 and 2022 "Best Places to Work in Kentucky." With Manufacturing and Development Operations there, 2023 is the sec…
Read More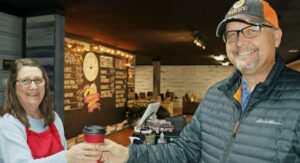 WHITLEY CITY, KY – Nina Bradley is giving fans of her beloved coffee shop even more reasons to love it. She moved Bradley's Gourmet Coffee & More into its new expanded location just across the highway at 980 US27 in Whitley City this month….
Read More
News, Insights and Upcoming Events
straight to your inbox each month.