Let's solve problems.
Starting and growing a business is like working a puzzle. There are many pieces to choose from, but only a few that truly fit to create the full picture. Our technical assistance team works to understand your needs and find the right pieces to solve your puzzle — giving you the knowledge you need to feel confident running your business.
specialized training
Whether you need to understand your profit and loss statement or want to learn how to effectively use QuickBooks, our technical assistance team will provide you with specialized training to help you do business better. Training programs include:
Accounting services/bookkeeping
Creating a business plan
Computer assistance
Credit counseling/financial management
Digital marketing
Legal (licensing/permits/legal structure)
Business management/strategic planning
Marketing
Sales training
Coaching/mentoring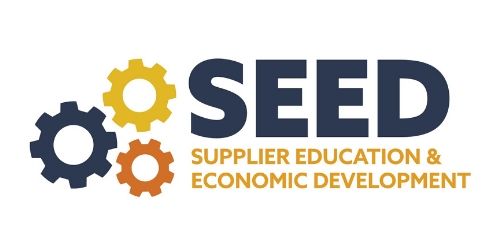 SUPPLIER EDUCATION & ECONOMIC DEVELOPMENT (SEED)
Our SEED program provides training and support designed to improve the competitiveness of manufacturing companies in coal-impacted counties of Eastern Kentucky. SEED's goal is to help businesses develop the knowledge and confidence needed to win government and private contracts.

REEL
REEL allows recovery center residents to acquire entrepreneurial skills during treatment to give them an edge on a new life post-recovery. Fletcher Group and Eastern Kentucky Concentrated Employment Program (EKCEP) are REEL KY partners.

BE BOSS ONLINE
Be Boss Online is a program for business owners who want to understand and utilize the internet to reach their customers. Be Boss Online was developed specifically for business owners who have limited time to invest in digital and social marketing. We will teach you how to maximize your impact while minimizing your effort and expense. If you would like to learn more about Be Boss Online please contact Amanda Kelly at amanda@skedcorp.com.
Business owners will learn about:
Google Business listings and apps
Google Analytics
Google Ads
Apple Maps for Business
Facebook for Business & Ads
Youtube for Business
Twitter for Business
Yelp for Business
Instagram for Business
Email Marketing
Website Design & Building
Tools, Tips & Tricks
News, Insights and Upcoming Events
straight to your inbox each month.