GARRETT, KY – Campbell's Grocery is as much a part of the Garrett, Kentucky landscape as the jagged hillside that looms behind it and the creek that runs nearby. For nearly a century, three generations of Campbells have made it their life's work to keep fresh groceries and essentials on the store's shelves to feed friends and neighbors and serve the community they love.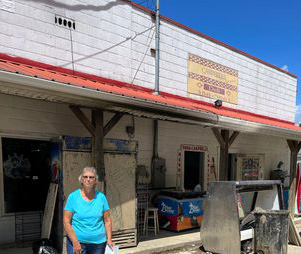 But when raging floodwaters spilled from swollen Beaver Creek into their streets in late July 2022, the owners were left doubting their small country store and deli would survive the five-foot current that breached its walls.
Danny and Lois O'Neal (granddaughter to founder Lillie Campbell) have always lived in the remote Floyd County community. To say they have dedicated themselves to the success of their iconic family business is an understatement.
When floodwaters receded and they surveyed the damage, the O'Neals had little hope it would be restored. Having survived two previous flooding events, they knew immediately this event was different, even devastating. Their business and their family legacy seemed lost to them.
"In the 99 years of the grocery's operation, this is the closest this business has come to giving up and closing," Lois O'Neal said. "We struggle to keep it going with the economy in our community. We have had customers whose great-grandparents traded here. The store is one of the few businesses left in Garrett, and we have had so many people who have encouraged us to continue."

Lois O'Neal, owner and Campbell family member
The O'Neals, both in their 70s, knew the federal government promised to help with disaster loans, etc., but they needed immediate cash. They needed to pay bills, fund the cleanup, and purchase necessary equipment damaged in the flood – a cash register, a scale, all of the essentials that a small country store needs to serve its customers.
The closest grocery store is eight miles away in nearby Martin, Kentucky. Campbell's Grocery and Deli serves breakfast, lunch and dinner seven days a week from its Front Street location and has been feeding Garrett folks for generations. Those who treasure the store and the family were not about to see it go away without a fight.
Those same customers (friends and family) rallied around O'Neals, encouraging them not to give up and keep the faith. Days later, a social media post brought them some hope in early August.
Like the answer to a prayer, within hours, they had applied for and were approved for emergency loan funds created to help them survive their situation, and their hope was restored. Within hours, $5,000 in SKED Emergency Disaster Business Loan money was in their bank account, funding the cleanup and restoration of their beloved business.
"Just getting the money to pay for those items (the cash register and scales) is a true blessing, and we thank you (SKED) for your help," Danny O'Neal added. "We heard about your loans on Facebook, and I called. (Small Business Training Director) Amanda Kelly has been terrific to work with, and we appreciate you and your help more than you can imagine."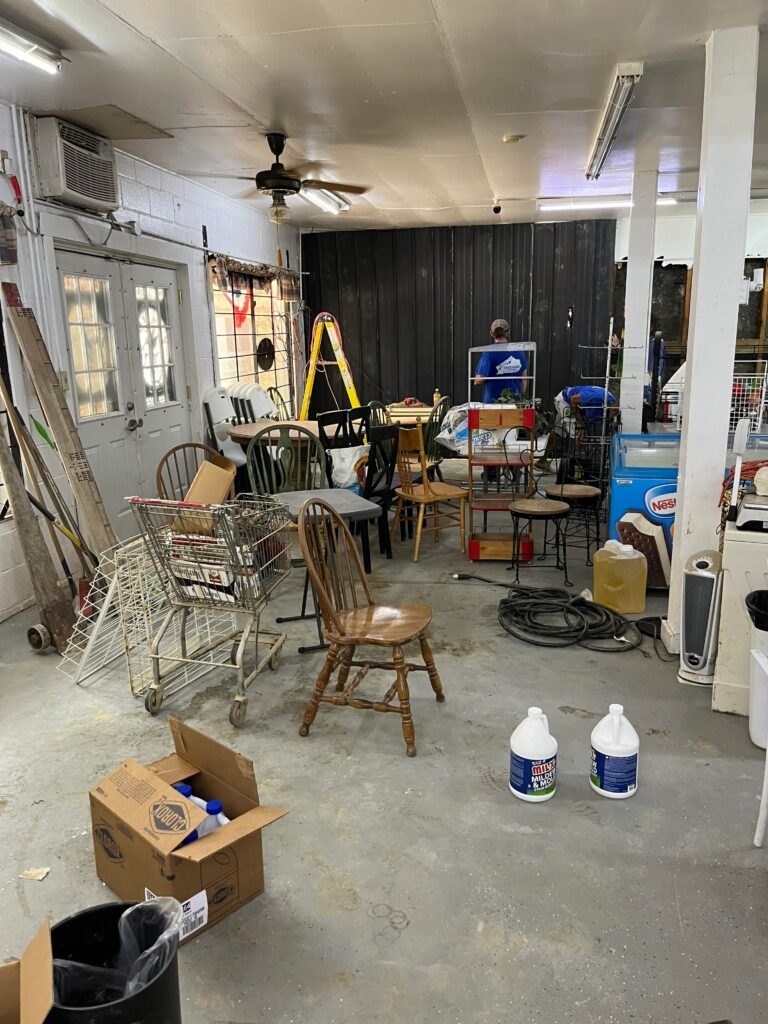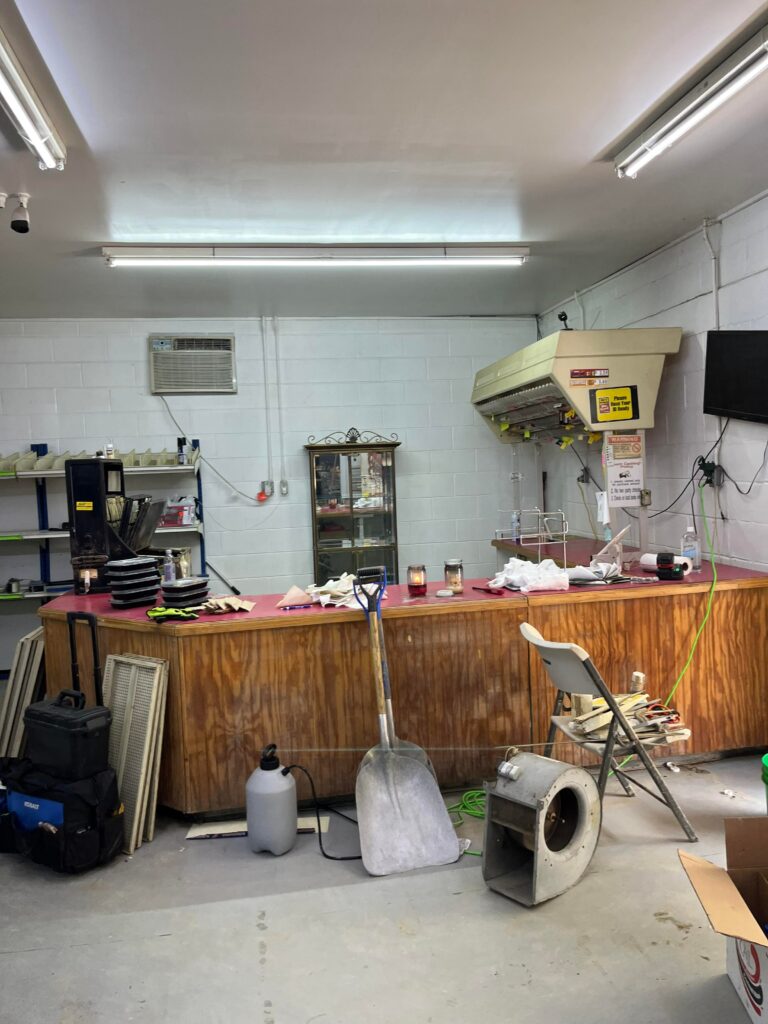 The lifeline funding helping put the O'Neals on the road to restoring their business is available to any business owner in the Eastern Kentucky counties affected by the devastating floods and designated by the federal government as a disaster.
The SKED Emergency Disaster Business Loan Fund offers up to $5,000 in direct business loan funds available at zero interest with no payment or interest accrual for one year. The three-year loan will follow with two years of payments at 4% interest. The loan requires minimal paperwork, no collateral and a short turnaround window for disbursement of loan funds.
Kelly and the entire SKED staff have been marketing the emergency funds since early August. It's the financial help that small business owners in the affected area need when they need it most.
"These emergency loan funds are designed for people like the O'Neals," Kelly explained. "When a disaster like this occurs, small business owners need immediate access to funds to help them survive the emotional and financial storm they're experiencing. We are thrilled to be in a position to get this money to the small business owners who need it and need it quickly."
Learn more about Campbells Grocery & Deli by liking their Facebook page.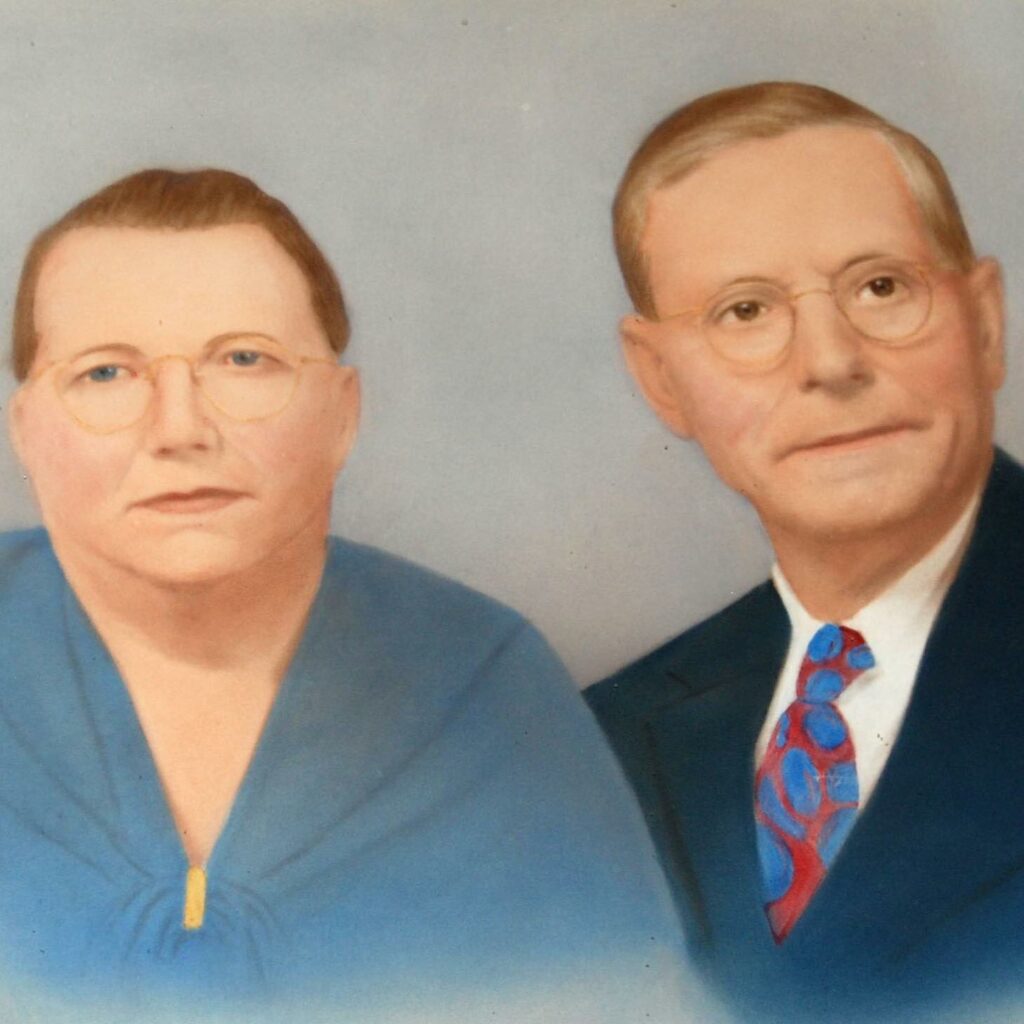 For more information about the SKED Emergency Disaster Business Loan, call 606-677-6100 or email loans@skedcorp.com.