SOMERSET, KY – Following a two-year COVID-19 pandemic break, the Eastern Kentucky SEED Contracting Symposium was held at The Center for Rural Development in late October.
Representatives from the world's biggest defense contractors are gathering to meet with many of Eastern Kentucky's most successful manufacturers to find common ground and future work.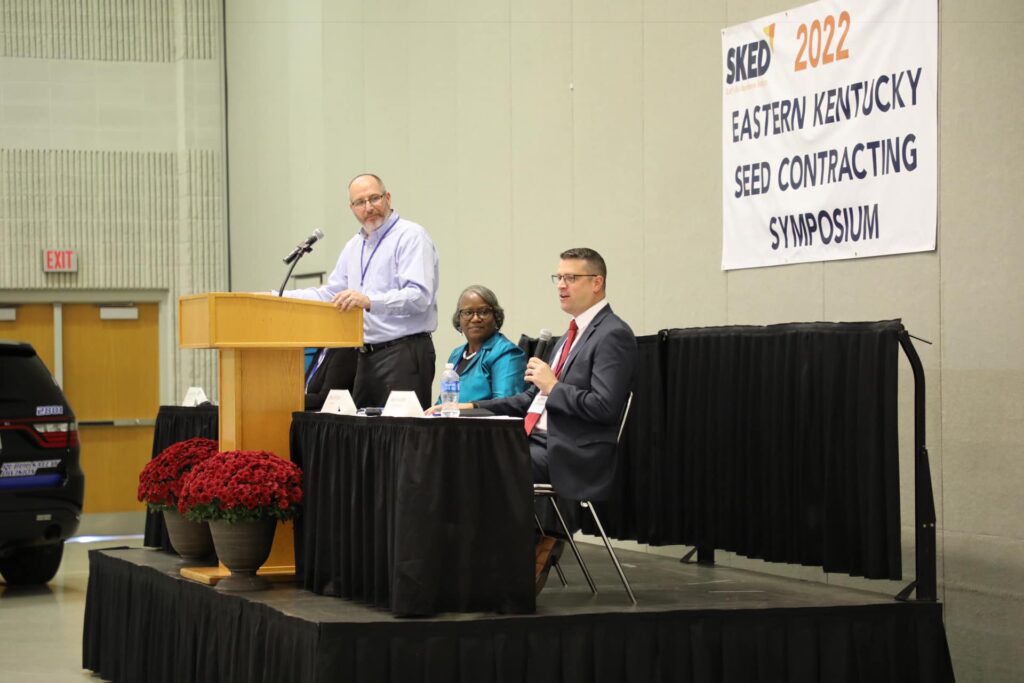 The event is a collaborative effort between the office of Fifth District Congressman Hal Rogers and Southeast Kentucky Economic Development Corp. (SKED).
"This symposium is a great opportunity for local manufacturers to meet face-to-face with federal contractors and learn first-hand what it takes to become certified to compete for top-level defense contracts," said Rogers, Dean of the U.S. House of Representatives. "Several businesses in our region have successfully earned and fulfilled federal contracts, proving we can compete for more of these jobs. Thanks to SKED, we are preparing the way for better job opportunities and a high-caliber workforce for the years ahead."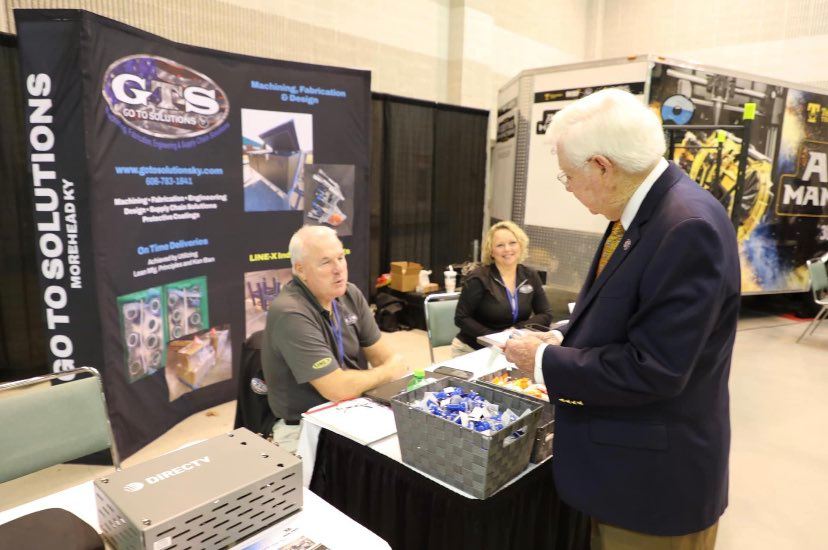 The event was developed to connect senior prominent defense industry representatives with owners and employees of Eastern Kentucky's most successful small manufacturers. The goal is to provide more opportunities for increased value for major prime contractors in the region and, simultaneously, provide economic revitalization in Kentucky's coal country.
Twenty-five Eastern Kentucky-based businesses are registered, exhibiting their products and capabilities, and meeting with officials from several defense prime contractors. Some include The Boeing Company, Lockheed Martin, Raytheon Technologies and more.
SKED Executive Director Brett Traver calls the SEED symposium a vital part of the 36-year-old nonprofit's mission.
"We've been working to improve the economic well-being of Eastern Kentucky businesses for nearly 40 years, Traver said. "This is a relatively new way of doing it, but it's working. And it's helping us develop a regional contracting ecosystem among local manufacturers. As an economic development professional, I can't tell you how exciting this is."
SKED and its SEED partners Advantage Kentucky Alliance and Kentucky Procurement & Technical Assistance Center work with small manufacturers throughout the year to prepare them for the symposium. An Appalachian Regional Commission POWER Grant funds this event and SEED training.
For more information about the Fourth Annual Eastern Kentucky SEED Contracting Symposium or SEED, please contact Brett Traver, SKED executive director, at 606-677-6102 or brett@skedcorp.com.