HARLAN, KY – Harlan County friends and family coming home for the holidays are in for a treat this year.
What locals call the historic Bissel Building is now home to a thriving new restaurant and brewery, bringing new life to 120 East Central Street and the entire downtown Harlan area.
Harlan County Beer Company is the community's first and only brewery since the city voted to allow alcohol sales in 2019. Its owners are making history in a part of the state known for a legacy of history-making resolutions.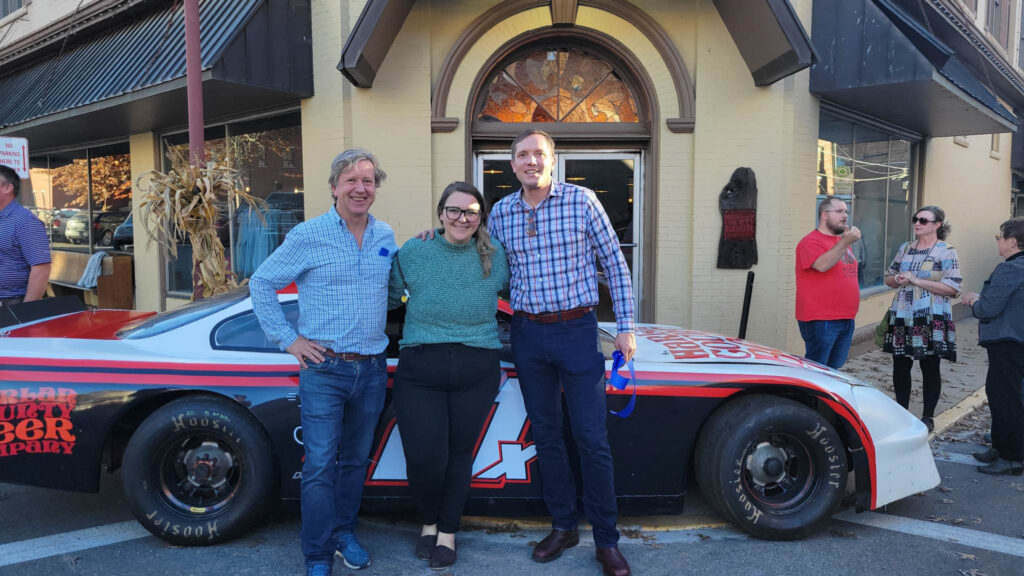 Southeastern Kentucky entrepreneur Geoff Marietta and Louisville business owner Gill Holland partnered to open the business in 2020. Together, they brought on Jacki Bentley as general manager and part owner this past summer. Marietta is the past president of the Harlan County Chamber of Commerce and owner with his wife, Sky, of Moonbow Tipple, Harlan's coffee shop and cafe. They also own the Second & Main event space in downtown Corbin, Ky.
Marietta describes the idea behind the brewery as a natural progression of events.
"When miners (in Harlan County) began mining, brewers began brewing," he said. "Based in the heart of the Appalachian coalfields of Eastern Kentucky, Harlan County Beer Company's vision is to bring people together to celebrate historic Harlan County's past and future. Harlan County's coal helped build America and win World War II. It's now time to say thank you to Harlan County and its people."
He added that the business' mission is to create a growing and sustainable business that strengthens community bonds, builds pride, and contributes to the growing tourism industry in Appalachia.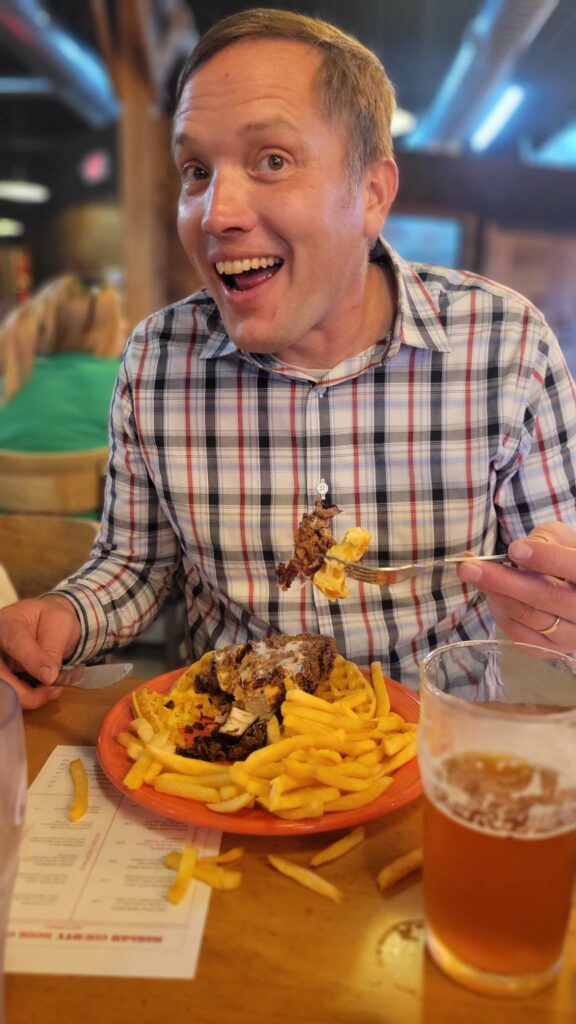 The unique menu offers items like the Miner's Bucket and Boone's Ridge Fried Chicken, Pine Mountain Pickles, Fried Maters & Squash, and so much more.
"The Harlan community has been overwhelmingly supportive of Harlan County Beer Company," Marietta added. "Many joined in a crowdfunding raise as investors to make the brewery a reality."
Financing the business meant working with a lender who understands the experience of Eastern Kentucky and its history. So Marietta turned to SKED.
"Working with SKED on financing Harlan County Beer Company was great," he said. "They were there when we needed them the most and also came to us with opportunities to reduce our borrowing costs. They care about the region and want you to succeed."
SKED Director of Lending Bob Burgess says helping Marietta get the brewery funded and open has been a pleasure.
"Geoff has a great vision for the Harlan County Beer Company., and I've enjoyed watching it come to fruition," Burgess said. "He is determined to help grow downtown Harlan and the surrounding area. This restaurant will be a successful destination for years to come."
For more information about Harlan Beer Company, visit the website: harlancountybeer.com.