SOMERSET, KY – Amanda Kelly is Kentucky's U.S. Small Business Administration (SBA) 2020 Small Business Advocate.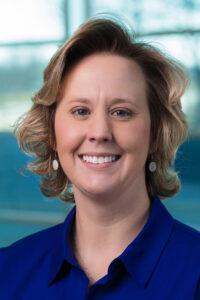 Kelly, Small Business Training Director for the Southeast Kentucky Economic Development Corporation (SKED), is among seven men and women honored for their work in the small business community this year, according to a news release from the SBA's Kentucky District Office this week.
September 22-24, 2020, is SBA National Small Business Week. On September 22, SBA will announce the 2020 National Small Business Person of the Year from individual winners represented across the U.S. and other national award winners at a virtual ceremony.
The Pulaski County resident is honored for her work nurturing the entrepreneurial environment in Southern and Eastern Kentucky, as the director of SKED's Entrepreneurial SMARTS program the digital marketing course Be Boss Online.
"I am truly honored to be named Kentucky's Small Business Advocate of the Year," Kelly said. "However, I can't take all the credit. What we do at SKED is a team effort. Kyle Smith (SKED small business training specialist) and I have spent countless hours creating and improving Entrepreneurial SMARTS and Be Boss Online; without his assistance and contributions, we wouldn't be where we are today."
In addition to teaching courses for both of these distinctive entrepreneurial programs, Kelly works to provide free technical assistance to small business owners across SKED's 45-county service region.
"Technical Assistance comes in all shapes and sizes; every business needs and deserves help tailored to them. Because SKED works as a team, I am introduced to entrepreneurs across our 45-county service territory. I am blessed to be SKED's Small Business Training Director, and I get to work every day with some of the finest people I have ever met."
Kelly began work for SKED in 2015, following a successful career in the private sector. Since then, she has worked with hundreds of small business owners through the SKED Entrepreneurial SMARTS training program.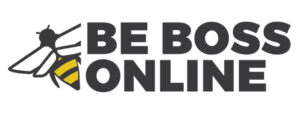 Almost immediately, she saw the need to develop a technical assistance solution to teach business owners how to utilize digital marketing and social media to grow their businesses. So, she developed Be Boss Online, a 12-hour course covering the following for small businesses: social media presence, website development, online analytics, search engine optimization, email marketing and related topics.
In 2018, she delivered over 1,000 hours of technical assistance to 76 businesses in the SKED service area. Last year, she not only equaled that impressive pace but also converted Be Boss Online to videos delivered through a mobile app to increase accessibility.
In addition to her full-time work at SKED, She is an active member of the East Kentucky Technical Assistance Providers Network. Fulfilling another small business need, Kelly also created the SBS Networking Group, which includes business owners and professionals in the Somerset area who meet to discuss challenges, solve problems and provide support.
Outside of work, the mother of two volunteers for the Youth Entrepreneur Academy program and coaches her children in various sports activities.
Other SBA 2020 Kentucky Award winners include:
SBA 2020 Kentucky Small Business Person of the Year: Mavis Linnemann Clark, The Delish Dish in Covington, Ky.; SBA 2020 Kentucky Minority-Owned Small Business of the Year: Steven Dunn, Dunn Electric, LLC in Louisville; SBA 2020 Kentucky Rural Owned Small Business of the Year (tie): Josh Howard, Howard Law Firm, PLC in Pineville, Ky.; SBA 2020 Kentucky Rural Owned Small Business of the Year (tie): Steve Whitaker, Whitaker Pharmacy, Inc. in Mount Sterling, Ky.; SBA 2020 Kentucky Woman Owned Small Business of the Year: Christy Clark, Mammy's Kitchen & Bar, LLC in Bardstown, Ky. and SBA 2020 Kentucky Young Entrepreneur of the Year: Rodricka O'Bannon, C&R Beauty Bar in Louisville, Ky.
SBA Administrator Jovita Carranza stated, "It's an honor to recognize the National Small Business Week state and territorial winners from across the nation, whose exceptional hard work has created and built successful small businesses. These women and men not only realized their dreams of entrepreneurship but are also tremendous job creators. They represent 30 million small businesses – our nation's innovators and risk-takers."
To learn more about how SKED helps small business owners overcome obstacles and learn to do business better, visit: www.skedcorp.com.