WHITLEY CITY, KY – Nina Bradley is giving fans of her beloved coffee shop even more reasons to love it.
She moved Bradley's Gourmet Coffee & More into its new expanded location just across the highway at 980 US27 in Whitley City this month. It's a move that gives her hometown coffee customers more ways to drink up and more space to come in from the cold, with comfortable seating, workstations and free Wi-Fi.
Hundreds stop by daily for their caffeine fix, she said. Whether running through the drive-thru for morning coffee on the way to work or stopping in for a smoothie after school, Bradley's is the place for all ages.
The McCreary County native calls the new location a dream come true, her brew "the coffee that tastes like coming home" and her customers her friends.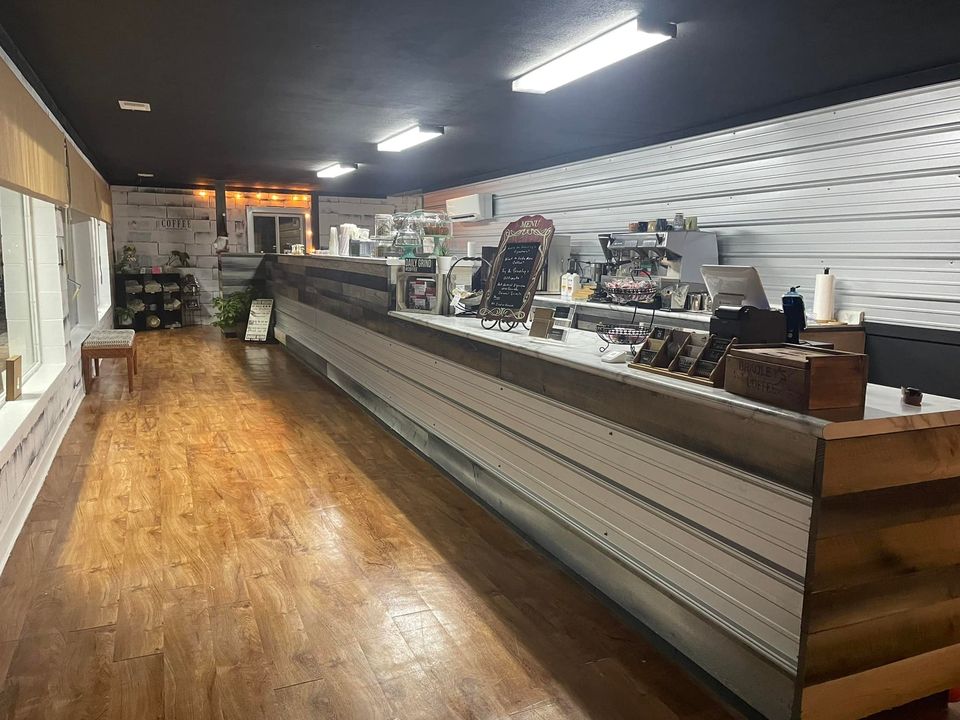 "My vision was to have enough room for customers to come in, order a drink and have a comfortable space and privacy to carry on a conversation with friends or work on their laptops," she said of the new location. "My employees have a bigger workspace, too."
The Bradley Signature is still a customer favorite, but she's added Bradley's Ultimate to the new menu. She and her management staff serve up a variety of espresso-based drinks, in addition to hot, frozen and iced tea, smoothies and several different pastries and cookies.
Bradley is celebrating her ninth year in business in 2023. She says her customers have encouraged her to keep the business going and growing, but the shop's success has taken time. Bradley will tell you she only makes decisions after thinking them through, praying, and doing her research.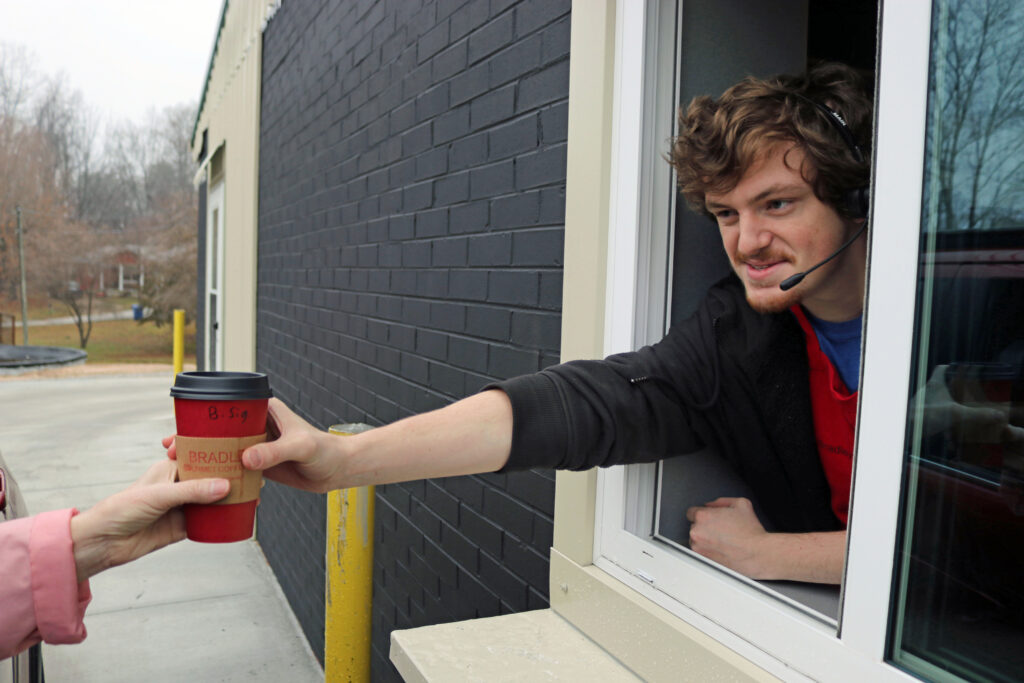 She was managing a family member's coffee shop in downtown Whitley City when she realized it was something she loved. The training and experience there inspired her to go it on her own.
At the age of 50, she did just that.
In the beginning, Bradley did it all on her own. But, soon, she'd hired a manager: Sam Tapley, a young woman who had volunteered to help at the shop in between working a full-time job elsewhere. Today, Tapley is a valued friend and manager she trusts.
Bradley enrolled in SKED's Entrepreneurial SMARTS class before she set out independently. She wanted to learn all the steps to success before investing her time and energy in the business. From that small business management course, she learned the first few years in business can be the most challenging and not to give up easily.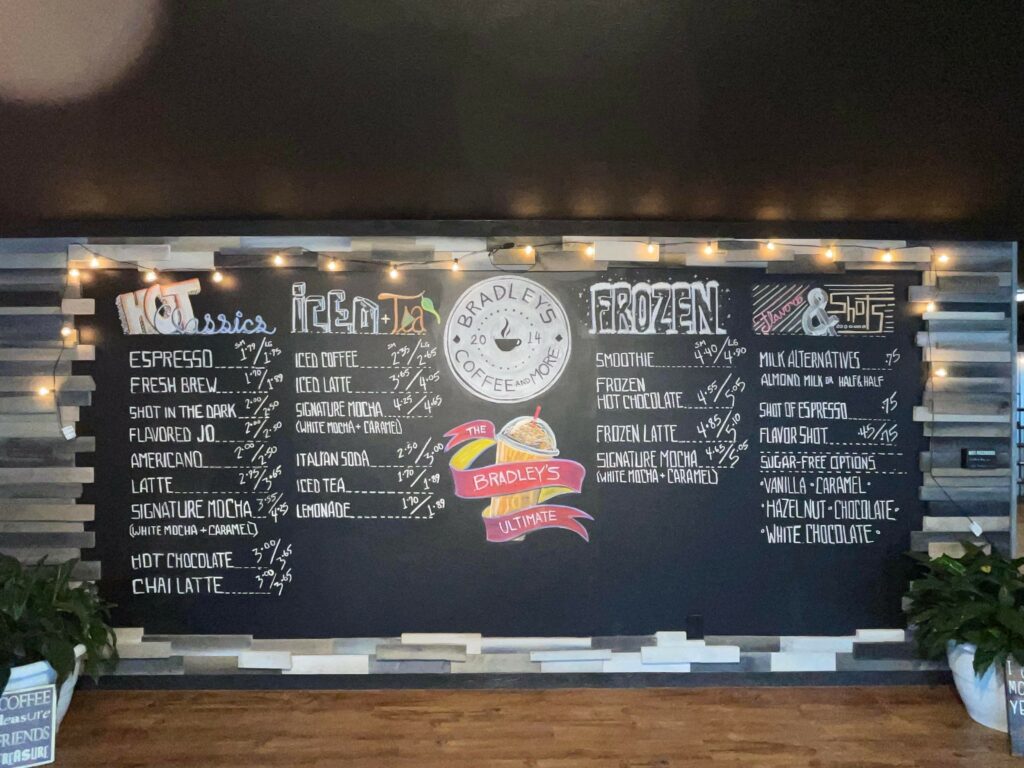 She had also gone through Crimson Cup Coffee & Tea training, ultimately choosing that company as her coffee and tea source.
Bradley's espresso operation is unique.
She learned the espresso operation at a coffee shop needs to be precise, using quality equipment. And that's exactly what she and her staff do. Each drink is handmade using an Italian espresso machine, is hand measured and brewed to perfection by the team.
Hiring local folks who share her love for the shop is essential. She employs nine young men and women in the community. More and more teens are stopping by the new location to check it out.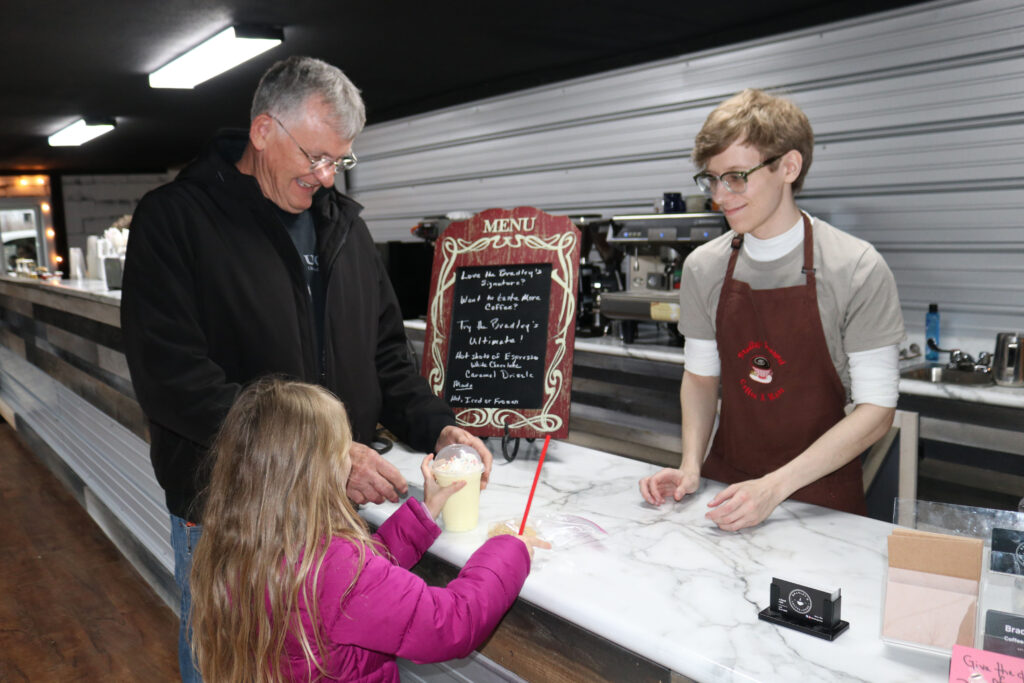 "Seeing our young people come in with their laptops, studying and socializing has been exciting," she said with a smile. "It's worth all of the work to see that happening."
When Bradley decided to expand last summer, she contacted SKED's lending department. She and her husband, John, were leasing a much smaller space and decided to expand to a bigger building. They located a vacant building just across the highway but needed help to finance the purchase and renovation.
SKED's lending programs are designed to help small business owners purchase buildings, equipment and inventory to start up or expand and create new jobs.
Business Loan Officer Karen Minton helped the Bradleys apply for and receive the business loan to expand their business.
"Nina is a pure professional," Minton said. "She takes small business ownership seriously and has put her heart and soul into the coffee shop. It's been a pleasure helping the Bradleys get the funding to expand her business and continue living out her dream."
The feeling is mutual, Bradley said.
"Everyone at SKED has been so wonderful. You can tell that the staff wants your business to succeed, and I appreciate that," she added."
But the personalized service Minton gave Bradley ultimately led to her choosing SKED as her lender.
"Karen was so nice and helpful. She came to the shop, helped me fill out the application, spent time listening to my vision and debating the pros and cons of relocating," Bradley explained. "She made me believe I could trust her with financing my business…my dream."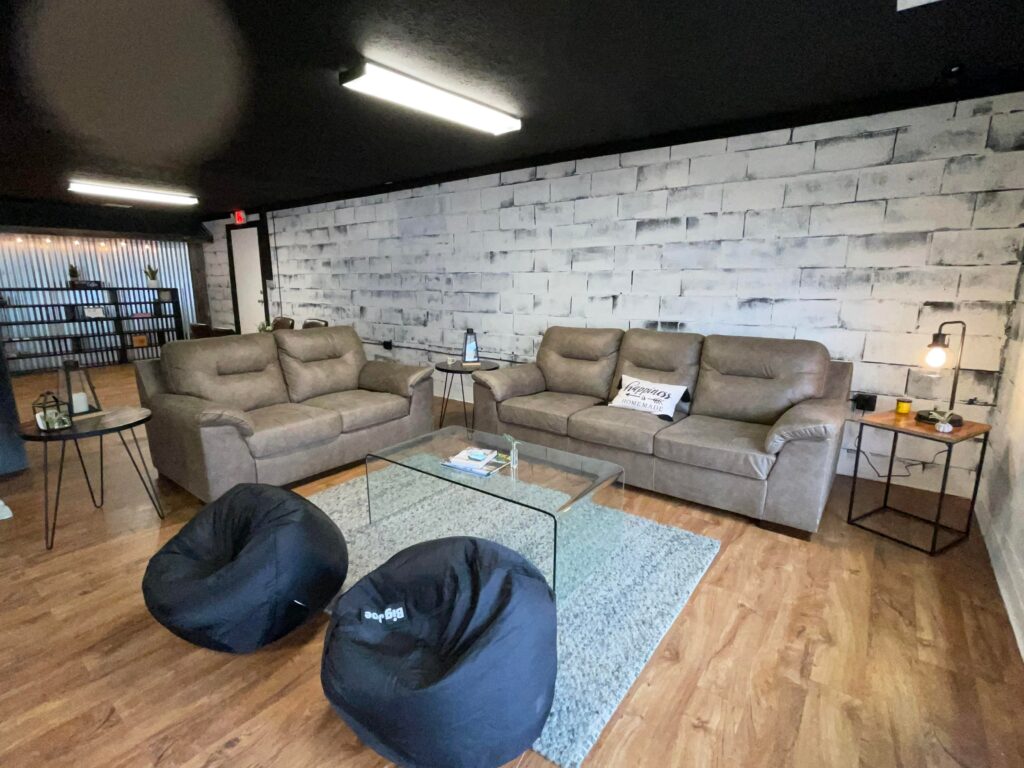 For more information about Bradley's Gourmet Coffees & More, check them out on Facebook at https://www.facebook.com/bradleysgourmetcoffees or stop by at 980 Highway 27, Whitley City, Ky.