LONDON, KY – Laurel County natives Leslie and Craig Tincher hope their new family entertainment center will keep local and regional residents closer to home by offering them all the fun attractions they'll find in bigger cities right here in their backyard. Doors opened this month, creating nearly 100 jobs.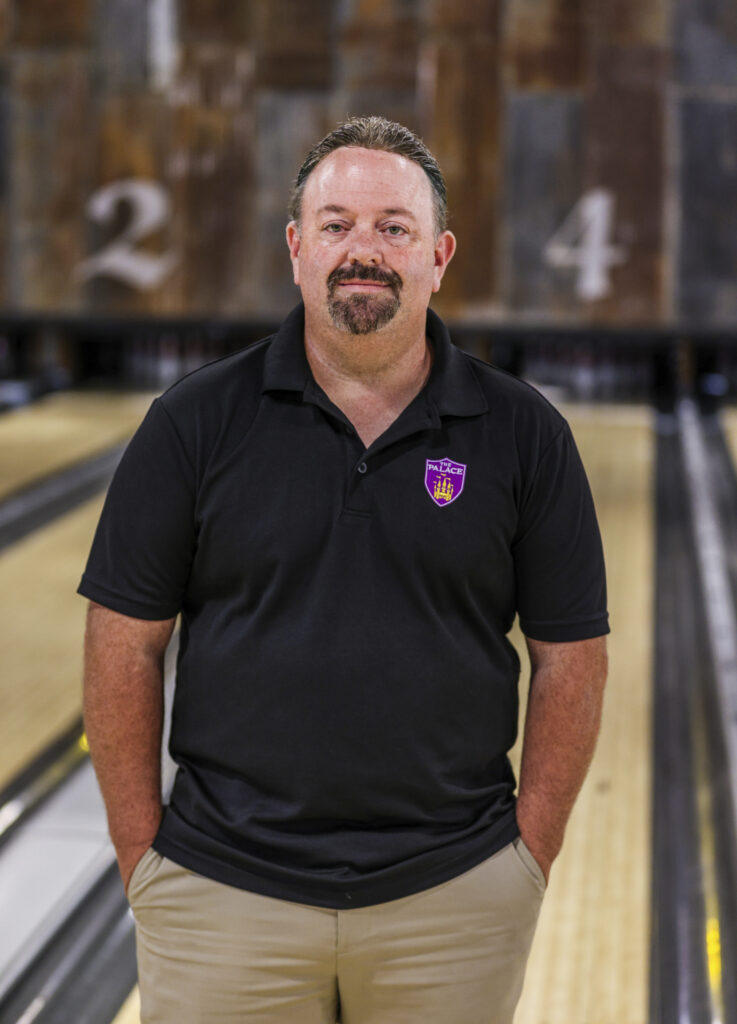 The Tinchers opened the region's first true entertainment center – The Palace – with one goal in mind – to make sure their friends and neighbors – new and old – have as much fun as they have had bringing their new investment to the region.
Craig Tincher says he hopes families now won't have to travel for hours for a fun evening. Instead, they can stay close by, enjoy some hometown fun, and invite friends to come join in.
"People couldn't wait for something like this to come to our small town. There's nothing like this between Lexington and Knoxville," he said. "We're hoping it will attract people from all around."
And there's a lot of fun and entertainment to be had under the roof of their 60,000 square-foot entertainment complex near downtown London.
The Palace, located at 1803 N Main St, London, offers 18 bowling lanes, indoor electric go-karts, state-of-the-art laser tag, 60 arcade games, escape rooms, golf simulators, a full-service restaurant and a bar, according to Craig Tincher.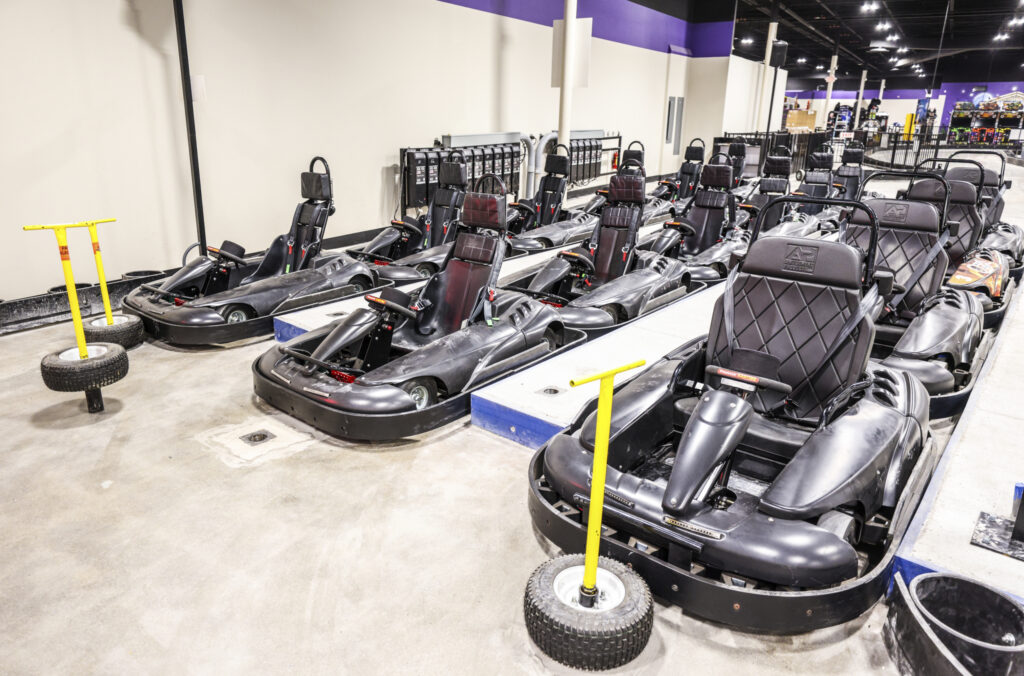 Keeping it local – and personal – the Tinchers serve London's famous Weaver's Chili inside their full-service restaurant.
Weaver's Hot Dogs, now Weavers on 4th, has been a big part of this community since 1940 when the family first opened on Main Street in London, Craig Tincher said.
"My grandfather would take me to eat there a couple of times a week when I was little, and even though for me it was all about the great food, for him it was more about the camaraderie with the other patrons and owners. When my wife and I first discussed adding hot dogs to our menu, my first thought was we have to have great chili," he explained.
"I immediately called its owner, Judd Weaver. It has been a great partnership with them. Their attention to detail, like only sourcing locally raised beef and other quality ingredients, sets their chili apart from the rest. Weaver's is a place where you always feel part of the community, whether it is your first time going or your 100th. We hope to continue that tradition here by partnering with them."
And Weaver was happy to answer the call.
"When we were asked to join the Palace family, we were ecstatic," he said. "Two family-owned businesses working together to provide quality food and entertainment is a true blessing to our community. We are honored to be a small part of it."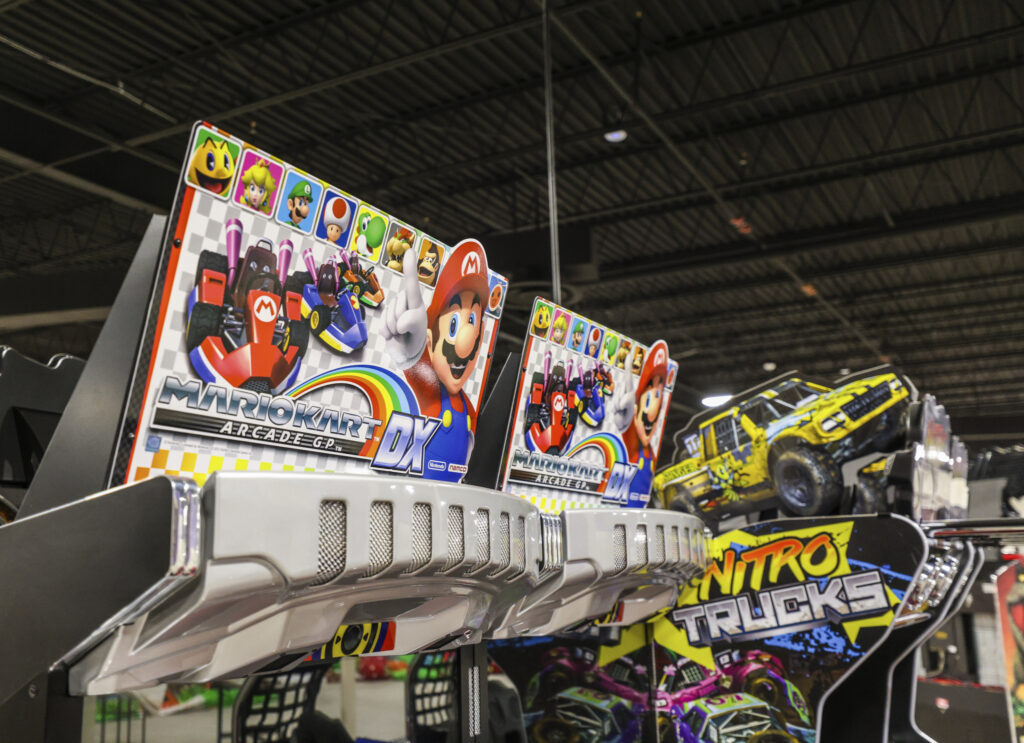 There's something for kids of all ages at The Palace. Inside are several arcade games, inflatables for younger children, and laser tag and escape rooms for the older crowd.
Many locals probably remember the former Party Palace site, located on Highway 192 in London. It could only accommodate a few parties each day with a limited number of people.
"We always dreamed of something bigger for our town, so when this building became available about two years ago, we started the process and eventually moved in here. We began construction in January of this year, and nine months later, here we are," said Tincher.
But Tincher needed financial partners to help make his dream business a reality. He had worked with the business loan professionals at Southeast Kentucky Economic Development Corporation on a different project. He knew they understood the machinations of a project from the ground up.
SKED was his first call.
"Working with SKED has been amazing," Tincher said. "(SKED Director of Lending) Bob Burgess has helped every step of the way to build our dream facility. Bob was there for every step, from gathering sales projections, formulating a business plan, securing the funding and throughout construction."
SKED works with other nonprofit lenders and banks to package financial packages to spread risk and further shore up a project's viability, and this project was one of them. SKED called on Cornersquare Community Capital, Kentucky Highlands Investment Corporation and Monticello Banking Company to assist in funding. It assembled a unique financial package that gave Tincher the funding he needed when he needed it.
"SKED took care of all the lending requirements for me," Tincher said. "SKED has been instrumental in this entire process, and it is easy to say that if Bob and his team had not been a part of it, then our dream of the largest family entertainment center in South Central Kentucky would still be just a dream.
Burgess says The Palace project has been one of the most unique he has worked on in his more than 20 years in the lending business.
"But to see it come together, I give Craig and his wife, Leslie, all the credit. They have worked tirelessly to bring this state-of-the-art entertainment center to London, and I promise that if you come here, you will not want to leave."
For more information, visit their website www.thepalaceky.com/.
To learn how SKED helps small business owners do business better, visit www.skedcorp.com or call (606) 677-6100.