STEARNS, KY – Supply chain problems become less of an issue when businesses subcontract with a manufacturer located two counties away. Just ask Steven Richards, owner of Crossroads Railcar Services, Inc.
Richards is one of four business owners participating in a new training series designed to give the region's manufacturers the knowledge and resources to expand, diversify, and collaborate with other small business owners located in their backyard.
The veteran, railcar restorer, and repairer says the training has given him a leg up on the competition. He feels it will position his company for further growth in the coming years, with help from some new friends.
The Manufacturing Growth Series is co-hosted by Southeast Kentucky Economic Development Corp. (SKED) and its Supplier Education and Economic Development (SEED) partner Advantage Kentucky Alliance (AKA).
Richards hosted the final of three training sessions at his facility near downtown Stearns. Inside his renovated 25,000 square-foot railroad facility, his team offers complete refurbishing and repair for passenger train cars. They have been doing so for six years.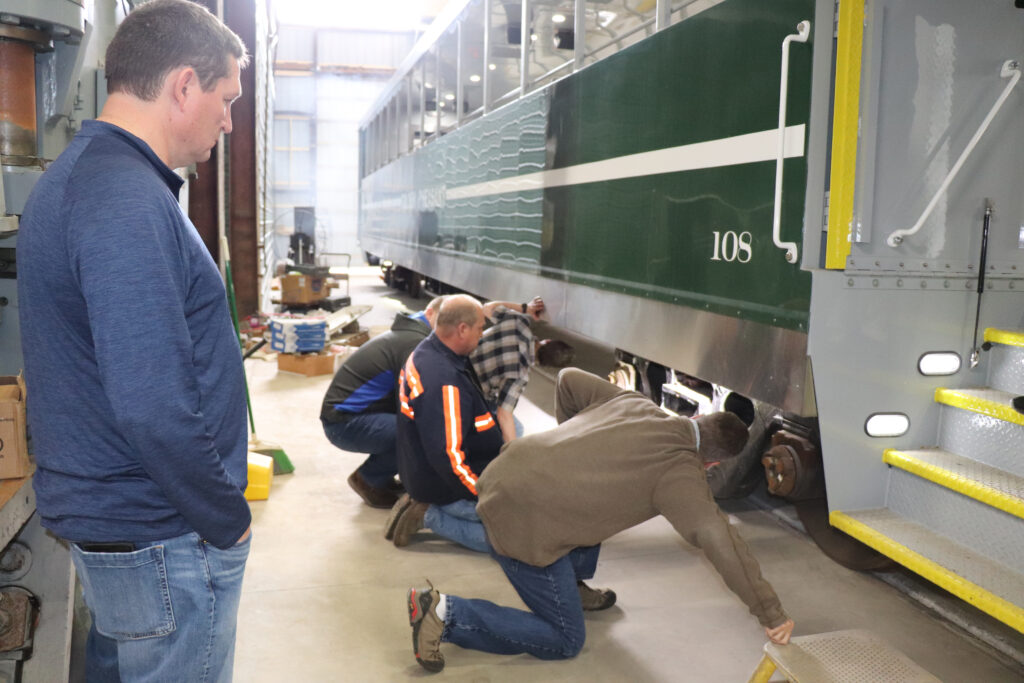 "The training has been very informative," Richards said. "I learned the formal process for manufacturing and look forward to putting this information to work. In addition, Crossroads may have an opportunity to work with all three of the other companies in the cohort. They are each putting together quotes to help us enhance the production of train cars."
Richards says he joined the SEED Cohort to learn how to be more cost-effective and track growth and factors affecting the company's bottom line. He also wanted to see what other regional entrepreneurs were producing. He was interested in working with other local businesses to acquire subcontracting work.
The lessons he and other members learn from the business cohort are benefiting their businesses and their employees and are on their way to enhancing economic growth in their communities.
"Crossroads began working with SKED in 2016 and found its help and expertise very useful," Richards said. "We were introduced to AKA last year, and we are pleased to participate in the SEED Business Cohort."
"The guidance of AKA has helped and continues to help Crossroads with the growth of our business," he added.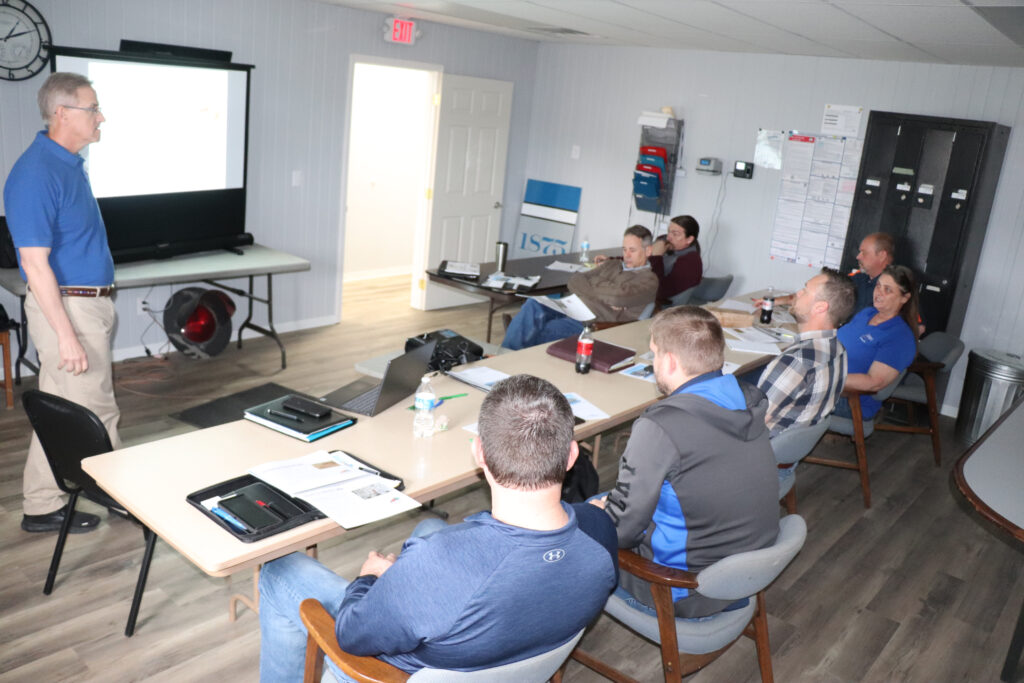 Other regional businesses represented at this initial training include Monticello Tool & Die in Wayne County, Lincoln Manufacturing in Lincoln County, and RT Welding & Fabrication in Harlan County.
"A Mini MBA for Small Manufacturers" began in February and will continue this summer. Business coaches work corporately and individually with representatives from the four businesses allowing them to learn from each other and encourage working together.
The series includes 12 hours of classroom instruction and 52 hours of individual coaching. Following the classroom training, participants will implement the tips and lessons they have learned to deliver exceptional value to their customers under the direction of the business coach. In addition, they will learn new strategies on how to grow their businesses, pricing techniques, and how to sell products or services to other companies both within their cohort and outside the region.
AKA Business Development Platform Manager Kent Waide leads the classes and said the Cohort training provides considerable benefits to the participating companies.
"Their leaders learned the growth process from beginning to completion," Waide explained. "They eliminated the guesswork from decision making. As a result, they are networking and collaborating to tackle projects larger than they could complete independently. They also have contract opportunities provided through AKA's network that wouldn't have been available except through the cohort."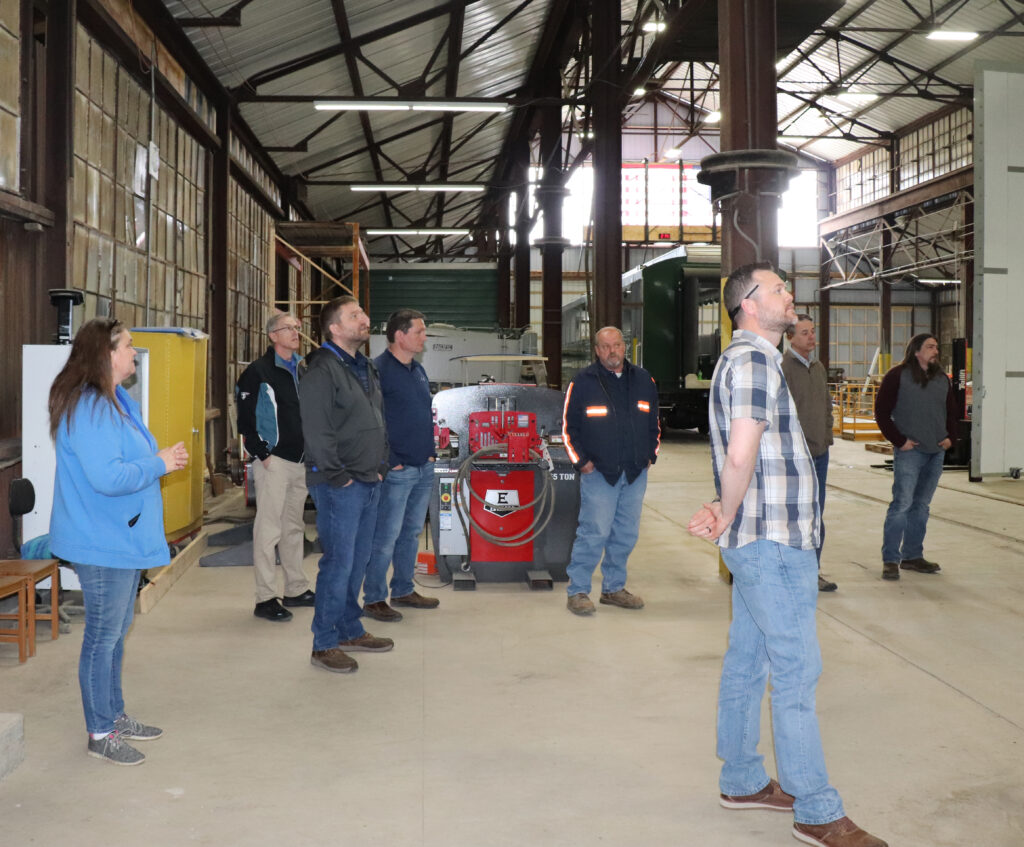 SKED Executive Director Brett Traver says the training is one more way to keep SKED working closely with the region's manufacturers.
"The manufacturing sector is vital to southern and eastern Kentucky," Traver said. "Our small and medium-sized manufacturers employ thousands of people putting food on the table for working families. We, here at SKED, still believe in manufacturing. That's why this program is so important."
To learn more about Crossroads Railcar Services, visit http://www.crossroadsrailcarservices.net/
For more information about joining a SEED cohort or what AKA does, go to https://www.advantageky.org/
To learn more about how SKED helps small business owners do business better, visit www.skedcorp.comhttp://www.skedcorp.com