MOREHEAD, KY. – SKED worked with Rajant Corporation co-founder and CEO Robert Schena to find a Kentucky home for the 20-year-old Kinetic Mesh® wireless networks provider business in 2015 when the company leased space in Morehead, Ky. So it was only natural that Rajant and SKED partner up to finance the company's expansion earlier this year, setting the Pennsylvania-based corporation on the path to quadrupling its current 24-employee base.
SKED used business loan funds from its Community Development Financial Institution (CDFI) program to fund a portion of the $2.4 million project. The expansion will help the research and development manufacturing facility employ up to 76 more Eastern Kentucky residents.
"Rajant was referred to SKED by Congressman Hal Rogers, and SKED has played a great role from the onset in our growth into Eastern Kentucky," shared Rajant Chairman, CEO, and co-founder Robert Schena. "We are grateful for that introduction and to all of the resourcefulness Rajant has experienced with SKED from the initial location, funding, and now our expansion. All of this has helped us scale and prosper."
Rajant Corporation and SKED were joined by local, state, and national leaders in September to cut the ribbon on its new 48,000-square-foot manufacturing space located on 14+ acres in the MMRC Industrial Park in Morehead.
The move positions the company to increase the production of products and services with additional capabilities, including artificial intelligence (AI), while also improving its commercial and military product lines.
Rajant has benefitted from Morehead State University's Space Engineering Program, with graduates contributing to the company's current staff, including designers, engineers, service technicians, and assemblers.
"Furthering our investment in Kentucky is a testament to the potential we wholly believe exists for high-tech businesses like Rajant," said Schena. "We've only met with encouragement, support, and vision for what is to be a bright future for the Appalachian region. We encourage other companies to participate in the economic development and cultivation of talent the state has to offer."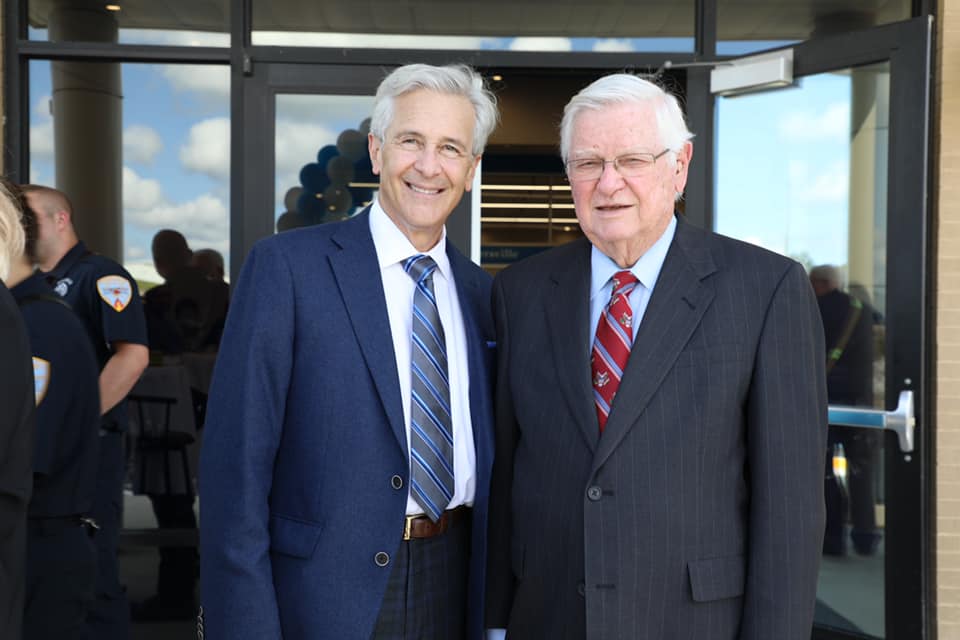 U.S. Congressman Hal Rogers noted the company's significant growth since locating in Morehead.
"Rajant Corp. has made an impressive impact in Eastern Kentucky over the last six years, and I am excited to see this innovative company expand five times larger than when they first opened their doors in Morehead," Congressman Rogers said. "Rajant's growth is proof that we have the best workforce in the country and high-caliber students graduating from Morehead State University's state-of-the-art Space Science program who are ready for the incredible internship and employment opportunities available at Rajant. It is also refreshing to see companies in our region that are still expanding and ramping up production despite the impact of the COVID-19 pandemic."
SKED Executive Director Brett Traver calls the project an economic developer's dream come true.
"Working with Rajant to locate here five years ago and watching them make the right choices and build on successes right here in Eastern Kentucky has been a real treat," Traver said. "Rajant's partnership with MSU and the Morehead community sets a great example of how private businesses and public universities can work together to create real, long-lasting employment opportunities right here in our backyard."
He added that the project's funding was a partnership with The Citizen's Bank of Morehead, Ky.
Paul Goodpaster, executive vice president & chief operating officer, says projects like this one are about helping create a brighter future for the region.
"Partnering with SKED to fund Rajant's expansion made perfect sense for The Citizens Bank. Part of the bank's mission is to help our communities grow," Goodpaster said. "Good quality jobs are essential to sustaining economic growth, and the leadership at Rajant understands this. That's why their commitment to grow and expand is so important to this region."
Established in 2001 in Malvern, PA, Rajant develops dozens of products and technologies leveraging the company's patented InstaMesh® networking software. The technology facilitates mobile communications in some of the world's harshest and most demanding environments. Rajant currently operates under contract with U.S. Department of Defense contractors to build the next generation of wireless communications for voice, data, video, and other applications. The company's commercial markets include mining, ports, transportation, oil and gas, public safety, and agriculture, among other industrial applications. Rajant currently employs 160 people across three U.S. locations.
For more information on Rajant, visit Rajant.com.
To learn more about how SKED helps Southern and Eastern Kentucky businesses do business better, check out other success stories at www.skedcorp.com.