ALBANY, KY. – Wendy Adams is a working mother who has built a career out of giving children a safe place to land while their employed parents further their educations and work to feed their families.
The Monticello native says it's her calling. The fact is she's been providing quality, affordable child care services in three Southeast Kentucky communities for 20 years.
Wendy's Wonderland is a licensed child care center that provides quality care for children from birth up to 12 years of age. Owned and operated by Adams, the business has four locations; two in Monticello, KY, one in Somerset, KY, and her newest in Albany, KY,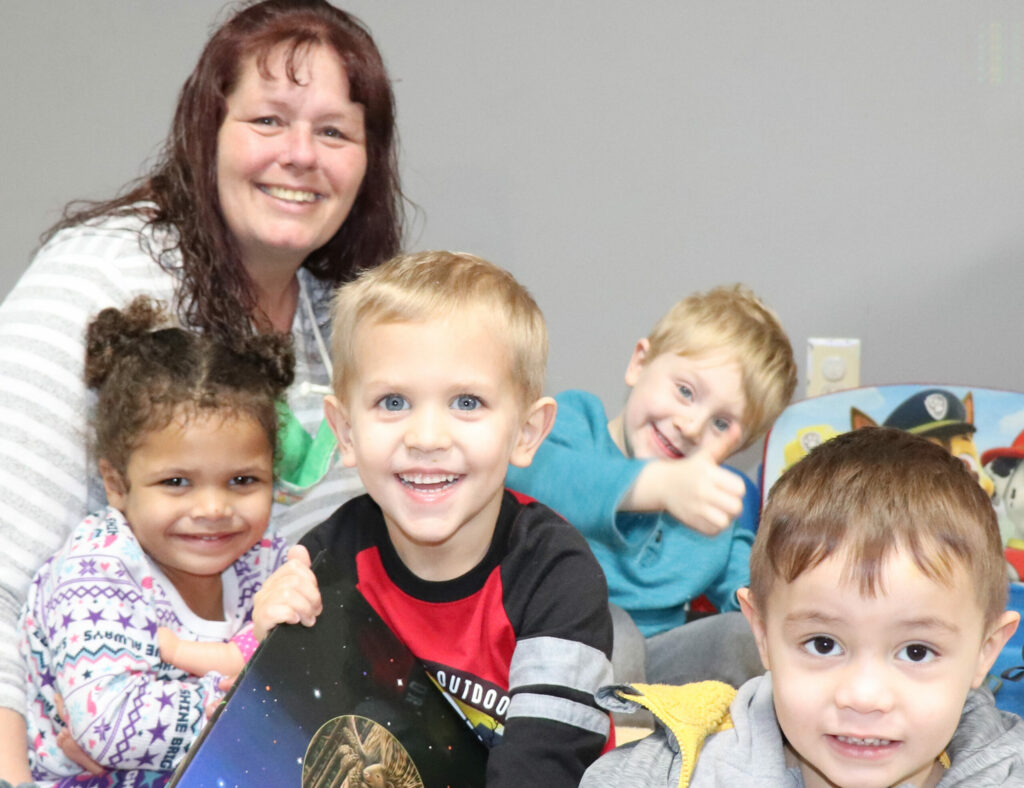 Together, the four locations care for some 206 children daily.
Wendy's Wonderland centers are licensed for 24/7 service, but each community's needs dictate their hours. Three centers are rated three stars by the Kentucky Cabinet for Health and Family Services Kentucky All STARS program. The fourth center has only been open since September 2021.
Adams knows that access to quality child care can make or break your career.
Each of her four locations has its own unique qualities. "Child care is not a one-size-fits-all business," Adams says. "To do it right, you have to grow and develop each center at its own pace and according to the needs of its clients."
But Adams doesn't call them clients. Instead, she refers to them as her "moms." She does have clients who are fathers and grandparents, but most of her clients are single mothers needing a safe place for their children to be cared for, while they work to provide for their families.
"I want parents/caregivers to be able to bring their kids here where they'll be kept safe and clean in a fun, learning environment and be able to focus on work or school so that when the kids go home, they have a better life. So what I'm doing is a service to the community that I love providing. It's what I needed as a young, working mother."
Inspiring Others to Learn and Lead
Her daycare journey began in 2002 when she was a young mom looking to make her way in the world. She began offering child care services from her home. Soon demand increased, and she had to opportunity to open a center in her hometown in 2010. She's grown her business methodically and with one purpose in mind – keeping kids safe while their parents and grandparents make a living. She opened a second Wendy's Wonderland in Monticello in 2013 and a third in Somerset in 2015.
Adams has faced her own struggles over the years. She's a breast cancer survivor who endured multiple surgeries to rid herself of the disease. During her recovery, she adopted two infant children. So, just as her own children were nearly grown and out of the house, she started all over again with infants.
But it's the struggles of her "families" and employees that keep her up at night and get her up for work each morning.
Lifting up and inspiring fellow working parents has become part of Adams' everyday life.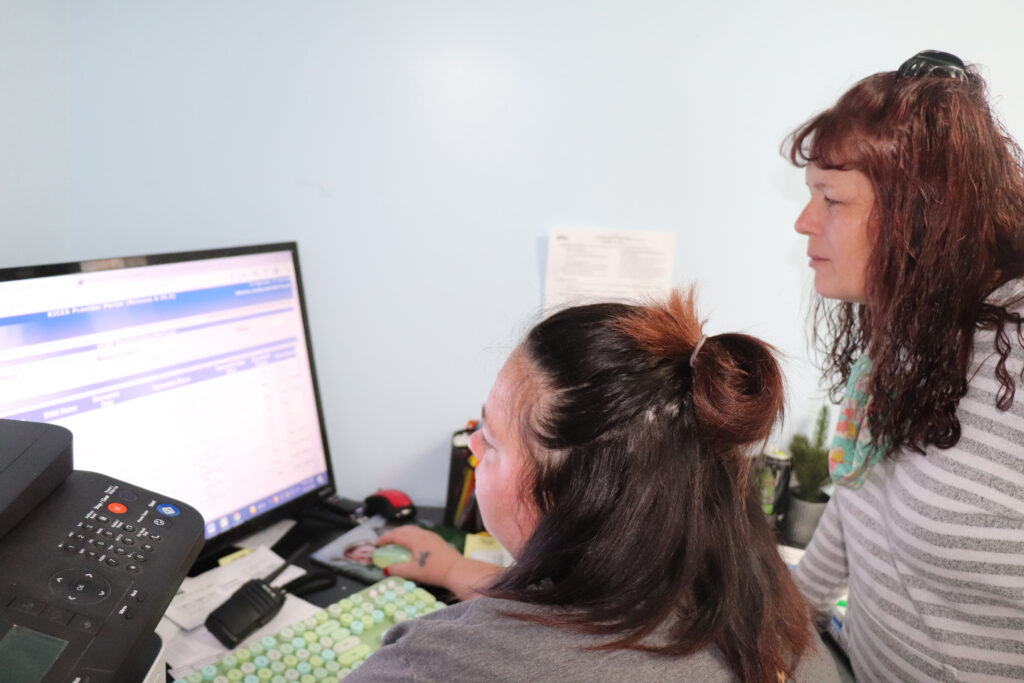 Her daycare directors say it best.
Wendy's Wonderland #2 Director Tiffany Davis was a daycare mother who says she felt she was missing so much time with her children by working in a factory. So when a position came open at the daycare, she jumped at the chance to be with her children more and become family with the children in her care.
"I came to pick up my children one day, and Wendy asked if I wanted a job," Davis explained. "I said yes, right on the spot." Six years later, she's the director of the two Monticello daycares.
"Most days I love my job, but anytime I am feeling overwhelmed, all it takes is for one of the children to say: 'I love you, Ms. T.T.' and it turns my whole day around and makes me realize all over again why I do my job. Wendy is a great boss. I don't consider her a boss but a trusted mentor," she said.
Wendy's Wonderland #3 employee Natasha Davis says Adams allowed her to help provide for her family while doing what she loves.
"Wendy, and Wendy's Wonderland, has been a big part of my life for many years," Davis said. "I get to work and support my family and get to do what I love, working with children all in one. Working with children allows me to develop a purpose each day and gives me the ability to provide a secure environment to the children in my care."
Katisha Myers enrolled her children in Wendy's Wonderland #1 and #2 over the years. When she needed employment, she was hired as a daycare worker there. Her experience led her to pursue a degree in Early Childhood Education. Once she earned her associate's degree from Somerset Community College and the University of the Cumberlands, Adams hired her as director of the Albany center.
Growing During a Pandemic
In 2021, Adams learned the former Clinton County Head Start building was empty. One phone call later and she had begun securing a new location in the heart of Albany. She knew there was a need for more services in the community, but she had been unsuccessful in finding a suitable location to expand.
Wendy had found her space, and local employees at the community's businesses needed her services.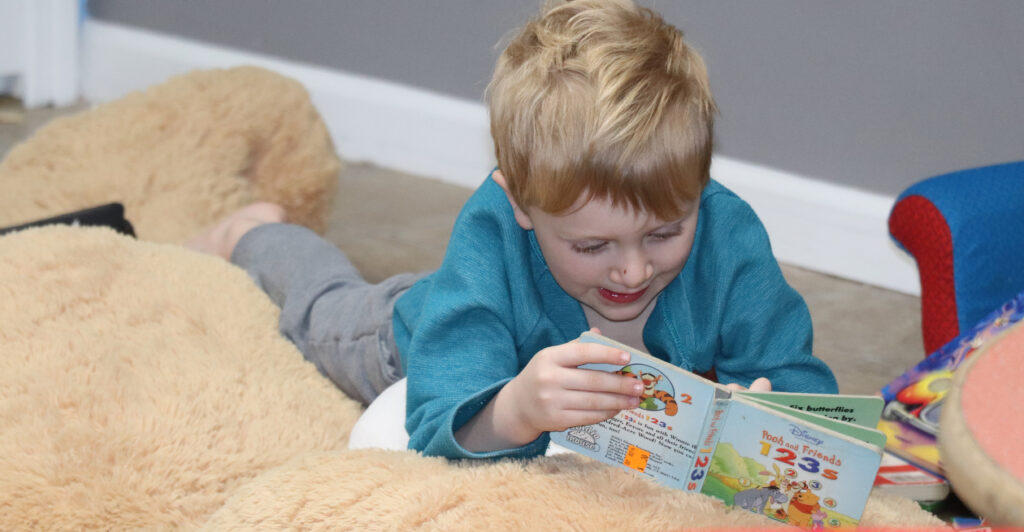 But the building needed renovating and new equipment purchased, and Adams knew Southeast Kentucky Economic Development Corp. (SKED) was the lender to help her accomplish that. With the new facility, she would be creating up to 30 new, full-time, and five part-time jobs (when at capacity). That's the kind of numbers the 35-year-old nonprofit lender likes to encourage.
She had worked with the SKED lending team on the development and funding of the Somerset location, so that was the first call she made.
"SKED is one of the best programs that I have had the pleasure of using," Adams said. "I am so proud to say they have helped me many times with funding. I now have four daycares, and the last two I was able to put down payments on, buy furniture and appliances, and help with payroll from the beginning, thanks to SKED."
And SKED's free business counseling services have helped Adams juggle the four businesses successfully. SKED staff has helped me resolve issues before I even knew I had them."
And SKED's free public relations services to loan clients also offered her perks.
"They've written news articles to promote my businesses. They also have given me several hours of training, helped with business plans, and walked me through the loan process," Adams explained. "This organization is one of the best I have ever worked with, and if I need money again in the future, I will see them first for my financial needs."
SKED assisted Adams' Albany investment using its Micro Loan Program, made possible by the U.S. Small Business Administration.
Business Loan Officer Karen Minton says loan clients with the dedication and expectations of Adams make her job fulfilling.
"Adams and her four centers create 34 jobs (with more coming in the future) across our region, impacting the communities they serve and allowing others to seek employment nearby. That's a boon to our workforce, and we are glad to have been chosen as her lender. It's small business owners, like Wendy, that keep our economy moving."
To learn more about how SKED helps small business owners do business better, check out www.skedcorp.com.