LOUISA, KY – The only thing better than owning a small business and getting paid to do something you enjoy is doing it in the hometown you love. Morgan Lester achieved both in 2020, when she opened Eastern Kentucky Sports & Orthopedic Physical Therapy PSC in downtown Louisa, Ky.
The Lawrence County native learned the importance of physical therapy as a high school basketball player with multiple sports injuries. It was this experience that led her to a career in the medical field. Today, she treats students at her alma mater: Lawrence County High School, from her clinic nearby.
She left her childhood home in nearby Fallsburg to get her degrees. She earned her doctorate in physical therapy at the University of Kentucky and was accepted into the University of Kentucky Sports Rehabilitation Residency. Soon, she was a board-certified clinical specialist in sports physical therapy.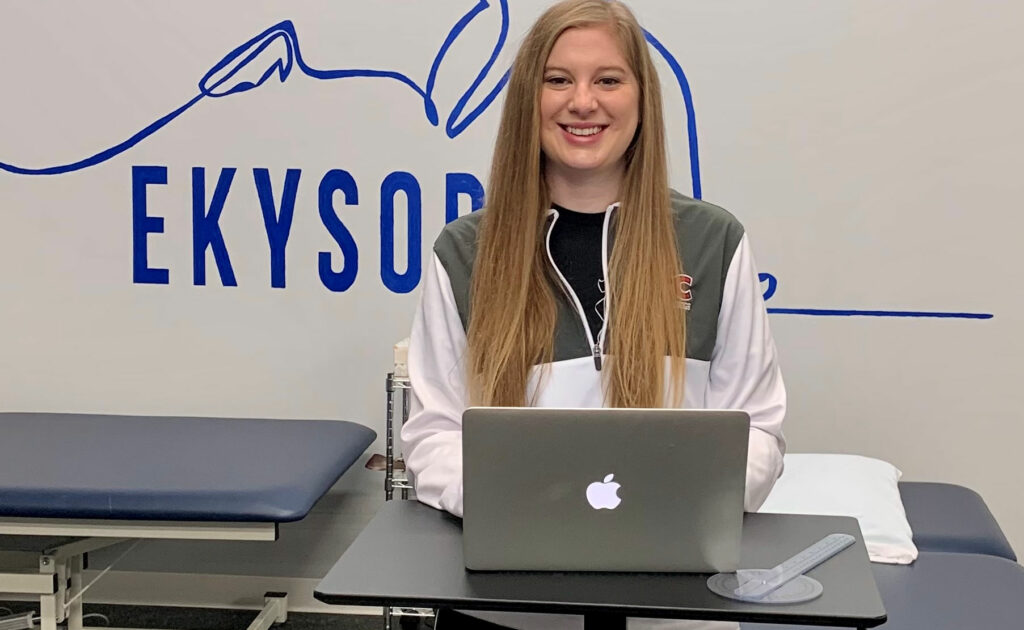 "I was enamored with how this profession applied knowledge of biomechanics and anatomy to help people regain their prior level of function," she explained.
Having her own outpatient physical therapy clinic has been a long-term goal, Lester said.
"I have worked in a variety of outpatient settings since completing my doctorate in physical therapy, so I have been able to see and experience what works well in an outpatient clinic, she said. "Lawrence County is a medically-underserved area, and I wanted to bring my specialty knowledge to the town and surrounding communities to ease the burden of care for my neighbors and community members."
Her community has welcomed her with open arms.
"I am proud to say that my physical therapy clinic is contracted with the Lawrence County School System to provide school physical therapy and athletics coverage for students and student-athletes," she said.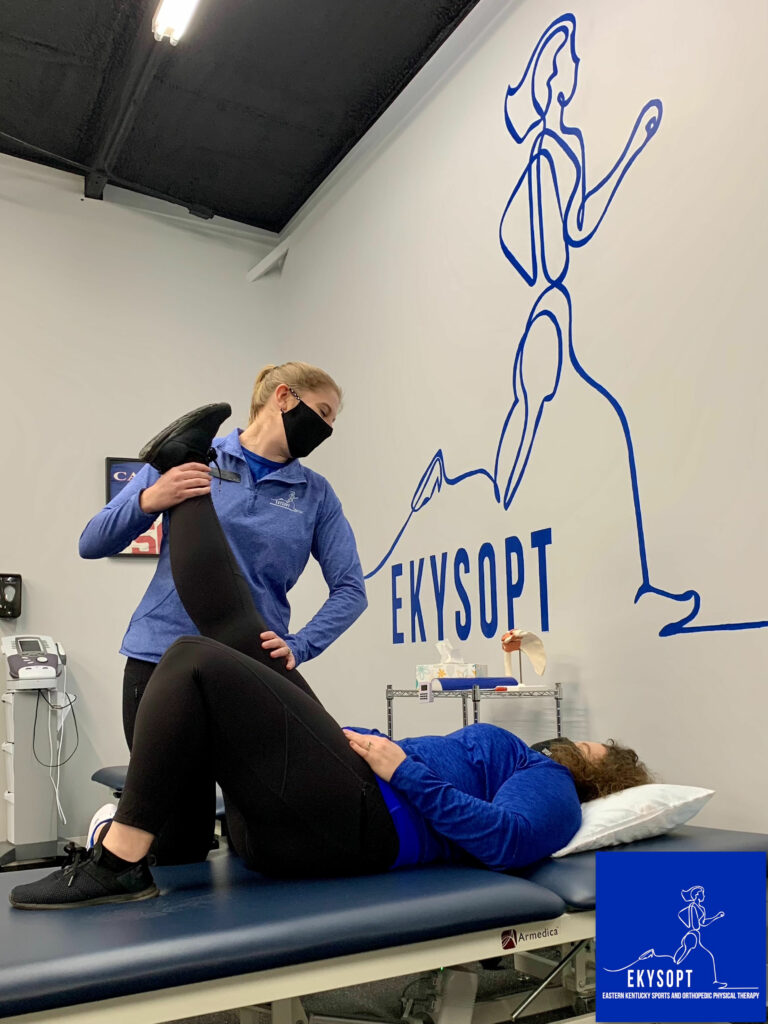 Lawrence County High School Head Football Coach Alan Short has been working with the football program since 2011 says Lester's clinic is a significant asset to the school system.
"Dr. Morgan Lester and her team at Eastern Kentucky Sports & Orthopedic Physical Therapy have been a blessing to have a working relationship with in regards to our football team's athletic training, athletic rehabilitation, and injury prevention," Short said. "Countless times throughout the football season, Dr. Lester has gone out of her way to help our student-athletes, whether that was coming in early before school to see our players or staying late where our guys could see her after practice for treatment. Dr. Lester has been a huge asset to have in our football and athletics program. As a former athlete herself, she understands the hard work these players put in to compete each week. We can't say enough great things about Dr. Morgan Lester. We look forward to continuing to work with Dr. Lester in the future."
But excellent medical skills and hometown love need capital to back them up. Lester found that at SKED where she applied for an SBA Microloan to purchase the medical equipment she needed.
"SKED made it possible to furnish our clinic with top-of-the-line equipment that better serves our patients and allows for better patient outcomes. We are so grateful to SKED for providing the means to serve our community, and we appreciate their vital contribution to bringing a small business back to Eastern Kentucky, Lester added.
Lawrence County resident Cedric Jude is glad the clinic is open to serve the region.
"They're insanely knowledgeable about the body and how to make it recover. I feel so relieved to have found this place," Jude said. "As a powerlifter, I often run into injuries that can half my growth and make my strength decline, but since I've been coming here, the pain has rapidly decreased, and my mobility has significantly increased."
SKED Director of Lending Chris Coldiron worked with Lester to get the equipment financed with an SBA Microloan.
"Morgan was great to work with. She is pleasant, professional and always has a smile even when it's behind a mask. It's great to see someone with Morgan's training and ability return home to eastern Kentucky to serve the community she grew up in."
For more information about the clinic, visit https://www.ekysopt.com/ Eastern Kentucky Sports and Orthopedic Physical Therapy PSC, 205 East Main Street Louisa, KY 41230 606-244-5999.