SOMERSET, KY – Two Southeast Kentucky-based manufacturers debuted their new websites over the summer. Owners say their new, enhanced internet presence is already making a difference in their bottom lines. They have SKED's Supplier Education & Economic Development (SEED) program to thank.
Wayne County business Monticello Tool & Die, Inc. and Crossroads Railcar Services, Inc., located in McCreary County, are two of four regional companies that participated in The Manufacturing Growth Series co-hosted by Southeast Kentucky Economic Development Corp. (SKED) and its Supplier Education and Economic Development (SEED) partner Advantage Kentucky Alliance (AKA).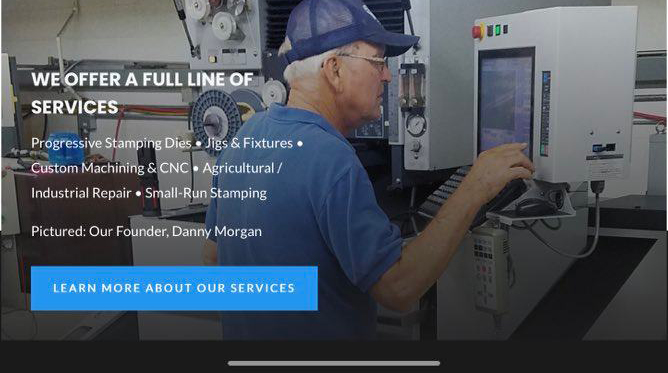 The marketing training the businesses received included the development of a new website designed to give them a web presence and allow them to sell their products and services online.
Monticello Tool & Die, Inc. Secretary Jerry Morgan says his company is already seeing tangible results from the website.
"We recently made a connection through word of mouth in the industry and were able to immediately tell them to check out our website to learn more about us before they made a trip down to visit our facility," Morgan said. "The relationship with them in these initial stages has been wonderful, and the website was a good tool to use in the process of them getting to know us and earning their trust."
Crossroads Railcar Services, Inc. President Steven Richards says his railcar repair, restoration, and service business is grateful for the new website.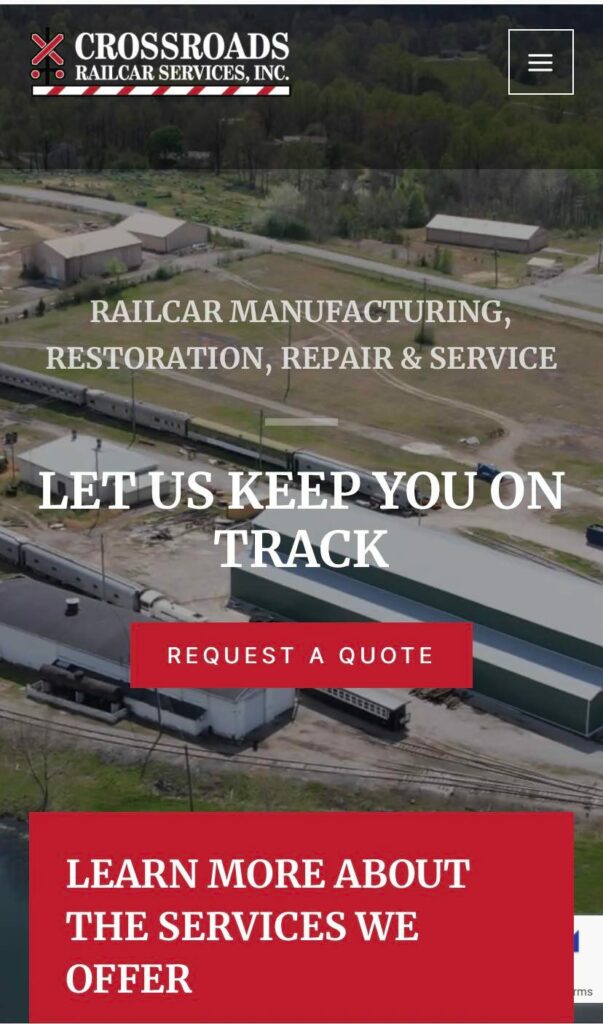 "We had a very generic website and had no idea how to make a professional one, Richards said. "We are excited about the beauty and professionalism of our new website. Crossroads is expanding into manufacturing, and this new website really helped us with this new beginning. Crossroads is a professional business and now our website proves this."
The training called "a mini MBA for Small Manufacturers" began in February and culminated in the spring. AKA business coach Kent Waide worked corporately and individually with representatives from the four businesses allowing them to learn from each other and encourage working together.
The website development for Crossroads Railcar Services and Monticello Tool & Die were big additions in their attempts to penetrate new markets, according to Waide.
"Through the Manufacturing Growth Cohort, they learned methods that enabled them to grow their companies," Waide said. "Then with the additional assistance from the SKED marketing grant, the companies are now able to use their new web presence to connect with targeted markets. It has literally been a game changer for their businesses."
The series includes 12 hours of classroom instruction and 52 hours of individual coaching. Following the classroom training, participants will implement the tips and lessons they have learned to deliver exceptional value to their customers under the direction of the business coach. In addition, they will learn new strategies on how to grow their businesses, pricing techniques, and how to sell products or services to other companies both within their cohort and within others.
The training was funded with an Appalachian Regional Commission POWER Grant.
SKED Executive Director Brett Traver says the training is one more way to keep SKED working closely with the region's manufacturers and providing the services the nonprofit organization offers when the companies need it most.
"The manufacturing sector is vital to southern and eastern Kentucky," Traver said. "Our small and medium-sized manufacturers employ thousands of people putting food on the table for working families. We, here at SKED, still believe in manufacturing. That's why this program is so important."
For more information about joining a SEED cohort or what AKA does, go to https://www.advantageky.org/.
To learn more about how SKED helps small business owners do business better, visit www.skedcorp.com.