CORBIN, KY – The management team at Trinity Family Health believes in keeping the Tri-County community it serves healthy in mind, body, and spirit.
That's the mission that led Dr. Rebecca Day, DNP, and her husband, Felix, to open the clinic in 2018 and now expand to a new location serving even more patients, with the help of their son, Dylan, as chief operating officer.
In June 2022, Trinity Family Health relocated to a larger and more comprehensive facility, allowing them to meet the increasing demand of their patient population. The new location is just off US25E near Kroger in Corbin, Ky.
At the new location, the clinic has expanded to offer other services such as counseling, case management, and psychiatric mental health treatment and has opened another office in Manchester, Ky. Although they have grown, the clinic continues to provide the same individualized and attuned care they have had since the beginning.
"We take great pride in providing our community with high-quality, patient-centric care and health education. We are staffed by a team of highly skilled professionals who keep our clinic running efficiently," said Dr. Day.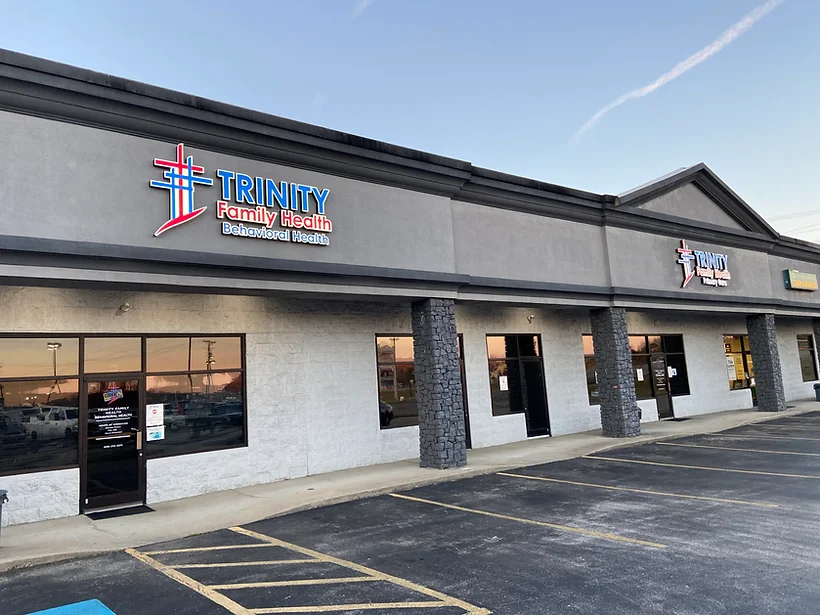 The clinic employs seventeen full-time and one part-time staff member.
In addition, this May, Trinity Family Health became a Federally Qualified Health Center Look-A-Like, giving it access to federal resources to provide community-based and patient-directed primary care services to the tri-county area. Dylan Day explained this accomplishment exemplifies its commitment to addressing the healthcare needs of underserved communities.
"With three strategically located facilities, we now offer a comprehensive range of primary care and behavioral health services, ensuring holistic patient care."
The Days needed help financing their expansion and had heard about SKED and its business loans from a Small Business Development Center representative. So, they called the staff and met with the lending team to fill out an application and discuss the project.
Within days, their loan was approved, and they were on their way to moving into a new space where they could provide more services to more patients.
Dylan Day says the SKED loan helped them cross the finish line on the project.
"Throughout our journey, SKED has been an invaluable partner in our success. Their team provided us with recourses that were instrumental in expanding our organization and sustaining our commitment to community care," he said. "With the assistance of SKED, we were able to invest in highly skilled healthcare professionals, bolster our operational capacity, and develop more healthcare programs for our community. We are sincerely grateful for the support that SKED has given us."
He admits he never knew nonprofit lenders like SKED existed to help small businesses in Southeast Kentucky.
"We commend SKED for its unwavering dedication to the growth and development of healthcare organizations like ours," he said. "Its commitment to improving outcomes for underserved and rural communities is commendable. In addition, the professionalism, responsiveness, and integrity displayed by the SKED team have made our partnership both positive and rewarding."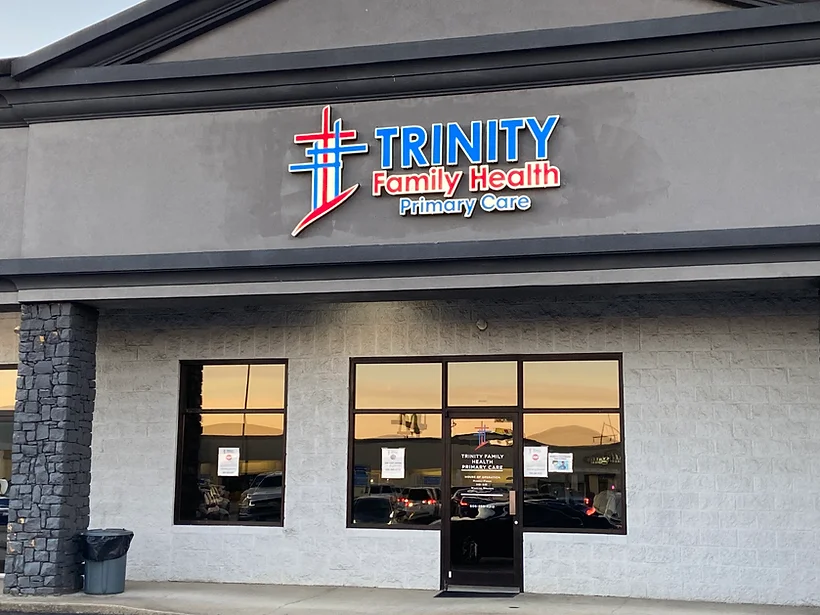 SKED Director of Lending Bob Burgess says working to help the Days expand Trinity Family Health is part of SKED's mission of job creation service to the region, as jobs were retained and created, and new services were added due to the loan.
"Trinity Family Health is a family-owned and operated business that typifies the client we love to work with," Burgess said. "They have roots in the area and are doing their part to better the community and region around them. Creating jobs and providing important health care services in Southern Kentucky is very important to SKED, and we know that Trinity is determined to be there for their community and its people."
For more information about Trinity Family Health, visit trinityfamilyhealth.net.
To learn how SKED helps small business owners do business better, visit www.skedcorp.com or call (606) 677-6100.