WHITLEY CITY, KY – McCreary County men and/or their family and friends seeking inpatient substance abuse treatment won't have to leave home, thanks to the partnership and services provided by The Next Chapter, LLP (TNC).
The residential rehabilitation center opened on July 18, 2022, in Whitley City, with some help from Southeast Kentucky Economic Development Corp. (SKED). The regional, nonprofit business lender provided start-up costs for the business.
McCreary County native Cindy Hamby, Anthony Carter of Corbin and Steven Halstead of Corbin acquired the former McCreary County Primary Care building, located on U.S. Highway 27 across from the South Kentucky RECC office.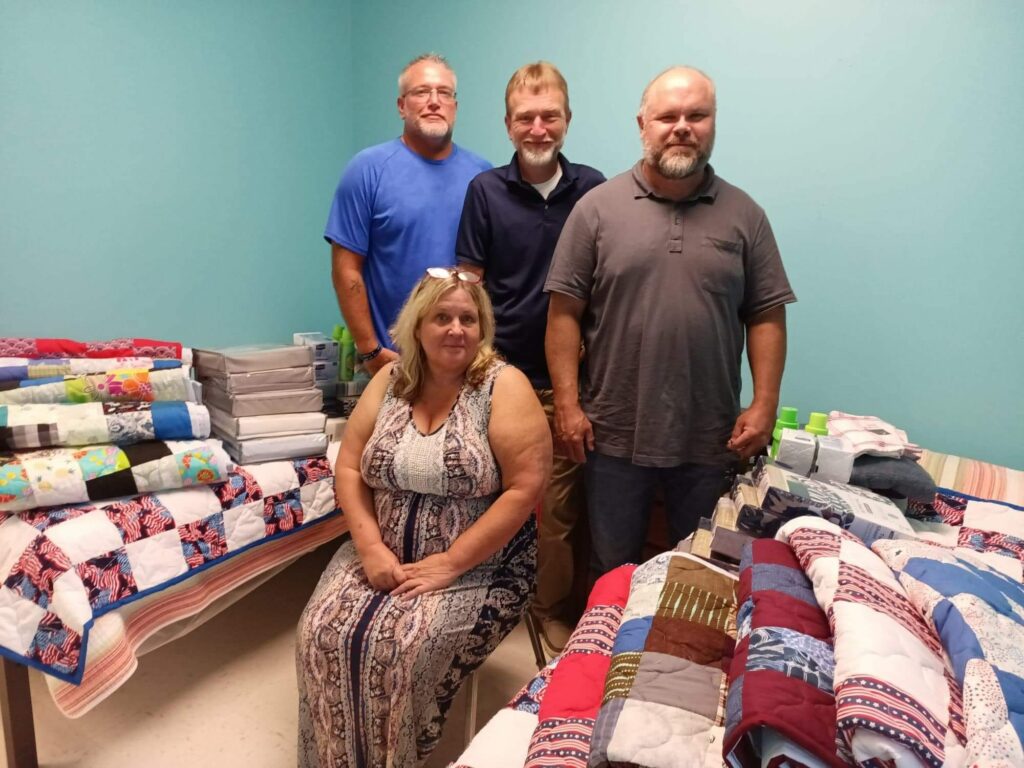 "Steven, Cindy, and I have, collectively, worked in drug prevention for decades and decided it was time to partner up to create TNC," Carter explained. "The need for an evidence-based, faith-centered, rehabilitation center specifically serving south-central and southeastern Kentucky had largely gone unmet."SKED provided the start-up costs for the facility's opening.
The residential center's initial capacity will serve 32 men for up to six months. The partners eventually hope to provide additional follow-up support through a step-down program and intensive outpatient treatment for the men and their immediate family members. They also plan to offer rehabilitation services to women soon.
The Next Chapter provides peer support, counseling, and medical services and will accept both court-ordered and voluntary referrals. Detox services will be provided through nearby medical facilities. The Next Chapter will accept Medicaid, drug vouchers, and private insurance based on coverage.
Hamby says working to build The Next Chapter is a labor of love that brings her back home.
"I want to bring something back to McCreary County and watch it grow," she said. "I am excited that one goal of The Next Chapter is to provide a lot of love and make those in rehab feel like human beings and more than a number in the system."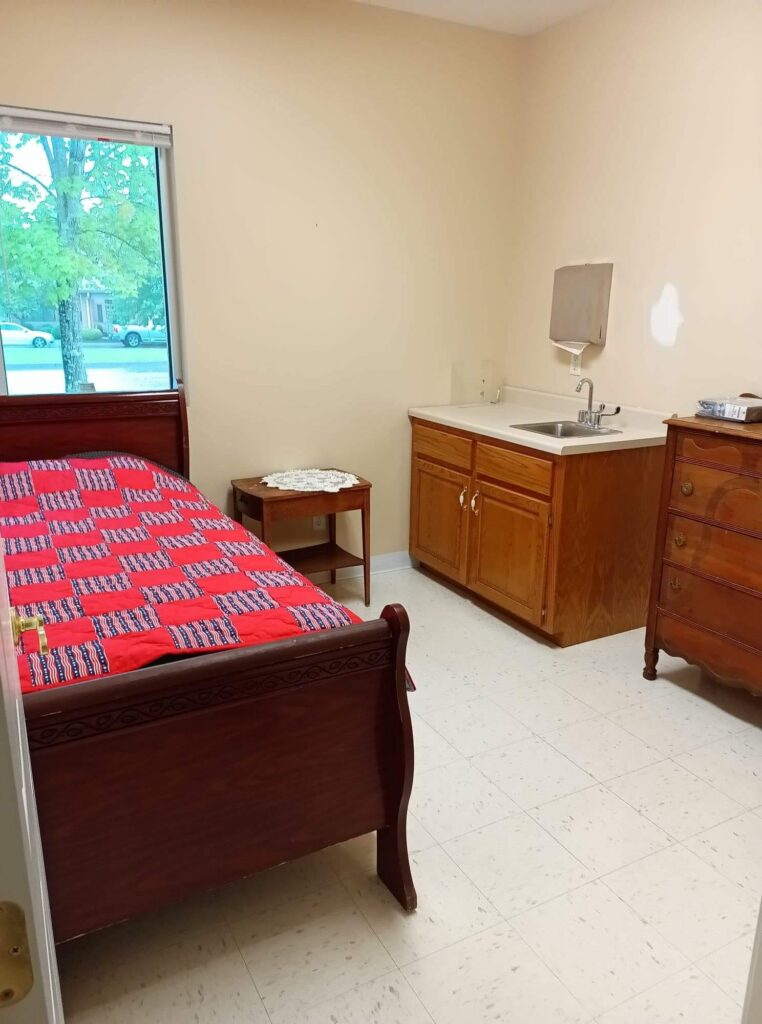 Numerous individuals and other organizations in the community are providing some much-needed assistance, as well.
Whitley City Church of God provided support and love, Hamby said. The Sowing Sisters of Red Bird Baptist and Brays Chapel donated 12 homemade quilts, which their makers had prayed over, 16 new twin sheet sets, eight new towels, 16 bars of soap, detergent, and more. Each resident will take home one of the quilts upon completing the program.
Carter says SKED's financial assistance put the facility on the road to filling the community's rehabilitation needs.
"At TNC, we strive to do things differently by offering a facility that feels like home while focusing treatment on the individual," he said. Thanks to the financial assistance and technical guidance from SKED, we are able to offer premier rehabilitation and therapeutic services to fill that need."
SKED's U.S. Small Business Administration (SBA) Microloan program and its own Revolving Loan Fund helped fund the setup of the business. These loan programs are designed to help start-ups get the working capital they need to open their doors, said SKED Director of Lending Bob Burgess.
"Having the SBA Microloan Program to pair with some of our funds is key to SKED helping the start-up businesses we serve," Burgess said. "Quite a bit of the job creation we fund is aided by the SBA, helping to promote our No. 1 priority – creating jobs in our service area."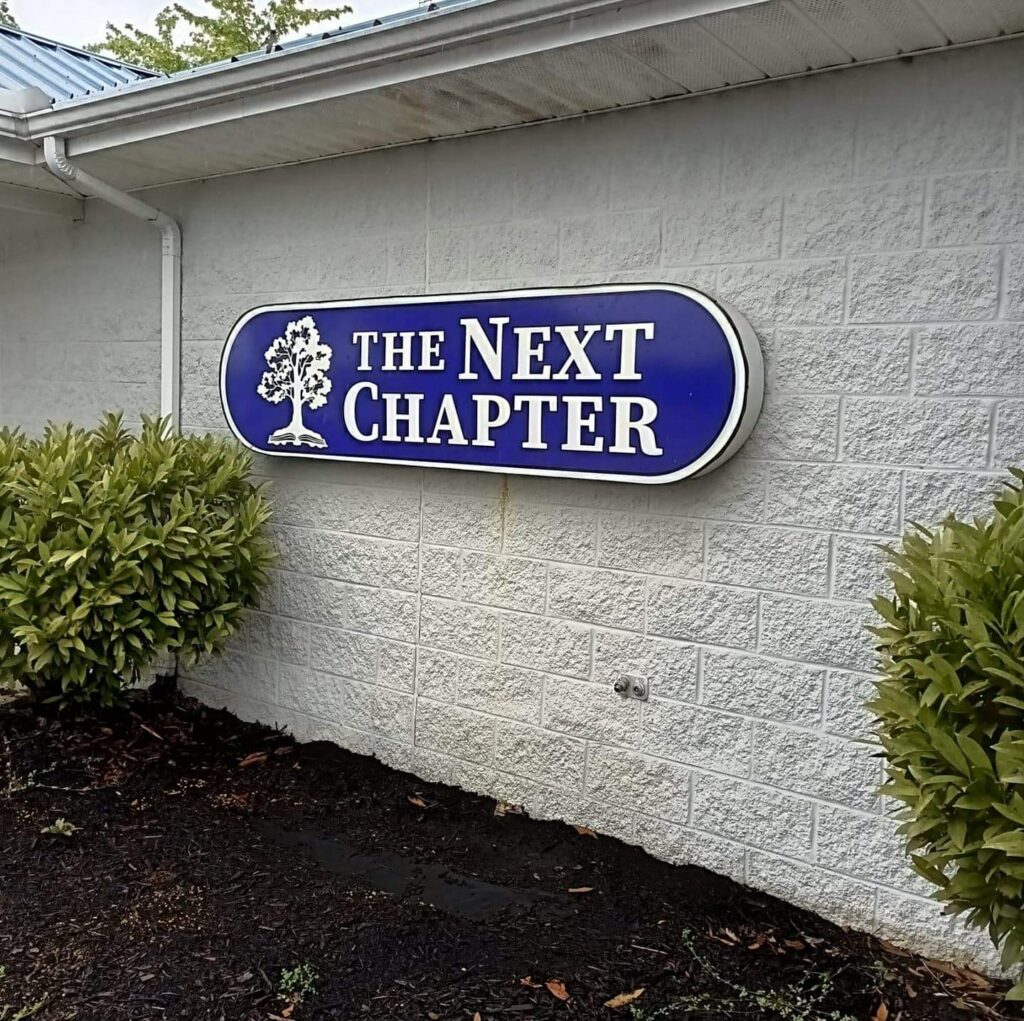 For more information about The Next Chapter, LLP, contact the facility at (606) 280-1598.
To learn how SKED helps small business owners do business better, call (606) 677-6100.