SKED celebrated 35 years of service to the region in 2021.
Although we could not celebrate in person, we conducted a social media campaign called: "35 Ways We've Worked to Make Southeast KY a Better Place to Live and Work."
We highlighted small business owners, lending partners, and projects we've worked with during the past three and a half decades during the campaign.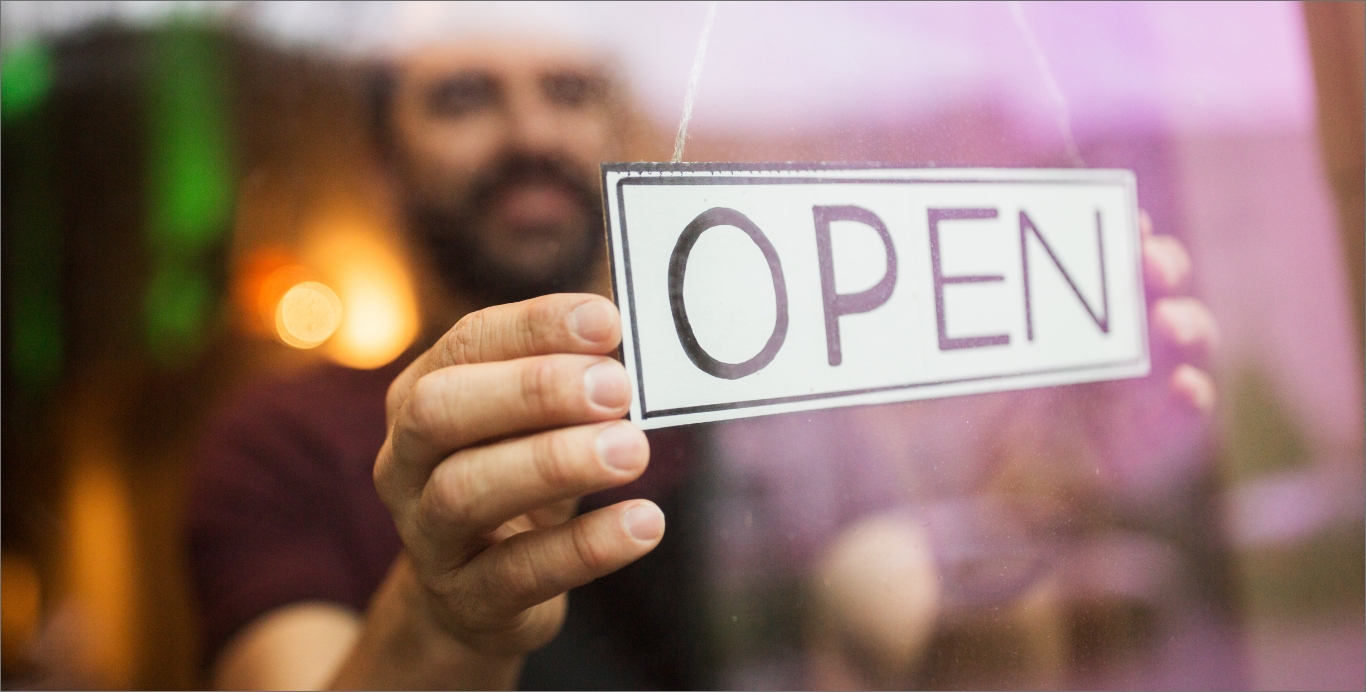 Through it all, our board committed to better business.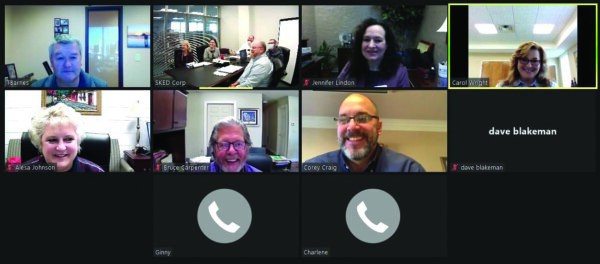 Our Board of Directors continued to meet via Zoom throughout the year, which allowed us to conduct business as usual through tough times.
Directors include 12 men and women who live and work throughout the Southern and Eastern Kentucky region. With expertise in education, utilities, workforce, and banking, they each contribute a wealth of valuable knowledge to the organization.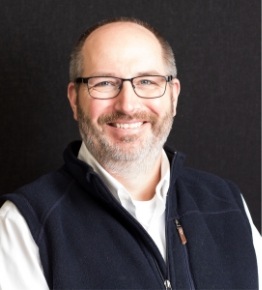 ---
Brett Traver
Executive Director
Welcome to SKED's 2021 Annual Report
Thank you for taking the time to read SKED's 2021 Annual Report. The COVID-19 pandemic has continued to impact our region, and our country has passed more than 900,000 deaths. As a result, SKED staff has worked hard to adjust how we work to help our region's businesses.
SKED made 32 loans totaling $2.5 million to 17 Southern and Eastern Kentucky businesses during the past year. These loans led to the investment of an additional $5.6 million in the region. These business loans created an additional 84 jobs and retained 113.
Seeing this growth, our federal partners continued to invest in SKED to the tune of more than $2 million. We will put this new capital to work throughout the region in businesses large and small.
Read More
Last year, I talked about Chapin International, Inc. deciding to locate a new manufacturing facility in Mount Vernon, KY. Chapin International was so impressed with their experience; they did it again. The company made another $16 million investment in Mount Vernon and Danville, bringing an additional 300 jobs to the region. Talking with company representatives, you could tell they are impressed with our area, the workforce, and the economic development leadership's "can do" attitude.
Over the past couple of years, SKED's Supplier Education and Economic Development (SEED) partners, Advantage Kentucky Alliance, and Kentucky Procurement Technical Assistance Center have adjusted targets. From this work, we're seeing company and job growth as our clients continue to invest. KPTAC reports that $1.6 million in 76 federal contracts was awarded to its clients in our region.
Here, you'll read about our work with Mt. Vernon, Morehead, Corbin, and Ashland implementing an Appalachian Regional Commission grant to rebrand these communities' economic development programs. This work went live in 2021, and we already see positive results.
Throughout this report, you'll see stories of people who have put in the hard work to grow their businesses and communities. The people of our region have seen difficult times before, and we'll tackle difficult times in the future. Through it all, SKED will put in the work and be the partner to bring about positive change.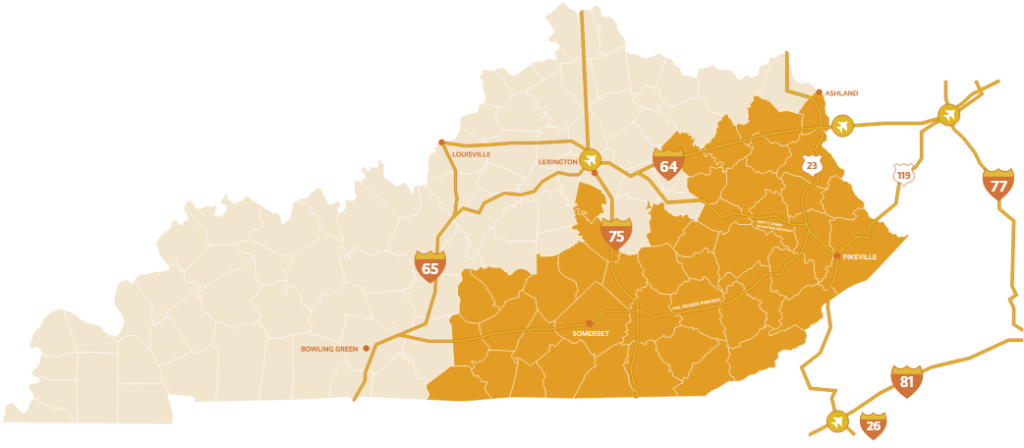 Serving 45 counties across Southern and Eastern Kentucky since 1986.
We help businesses large and small find innovative solutions that inspire growth.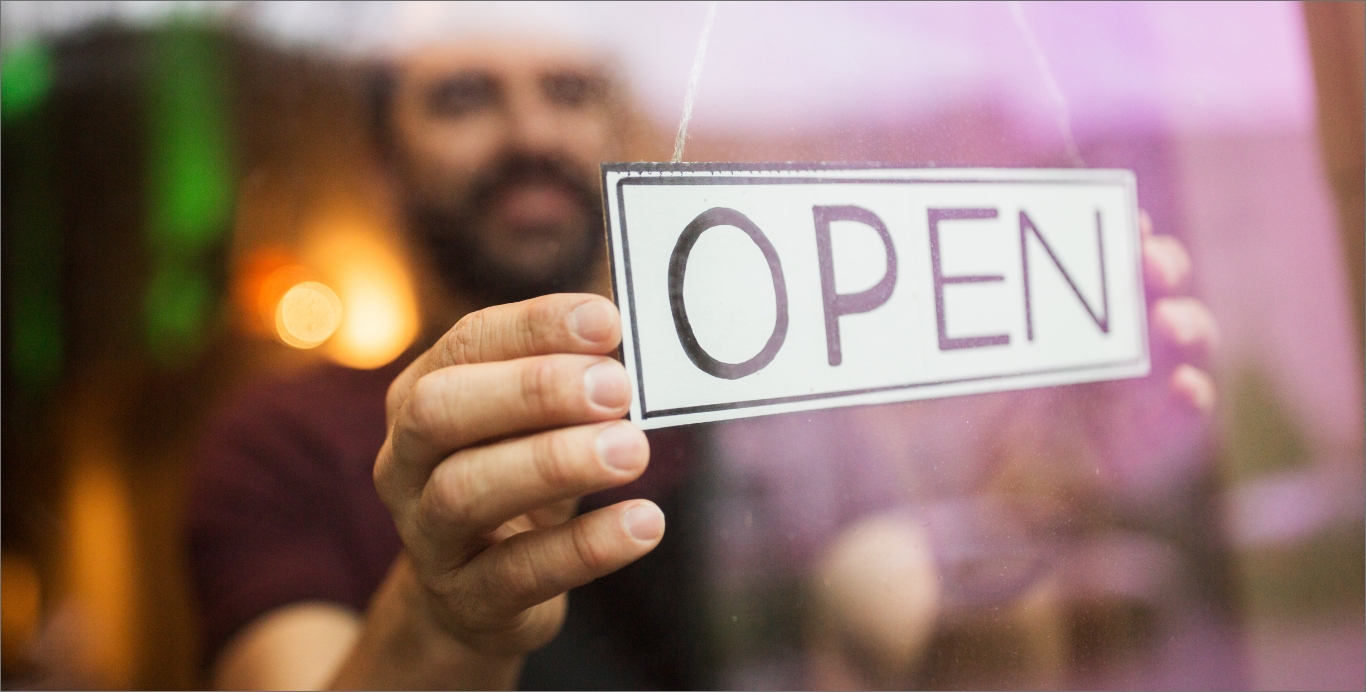 32
SKED loans, totaling $2.5 million

17
Southern and East KY small business owners

invested more that $5.6 million in the region
113
jobs retained
163
jobs retained by SEED
84
jobs created
216
jobs created by SEED
254
business owners and individuals counseled
2021 highlights
SKED made a big impact this year
SKED was one of four Community Financial Development Institutions (CDFIs) to be awarded COVID-19 Economic Relief funds from the U.S. Department of Treasury through the CDFI Rapid Response Program (RRP) in Kentucky's Fifth Congressional District. SKED put these funds to work, helping businesses not just recover, but grow, increase revenue and add jobs in Southern and Eastern Kentucky in 2021.
Four Southeast Kentucky economic development organizations are better positioned today to market their communities and tell their unique stories, thanks to critical state and regional partnerships and federal funding.
Read More
We developed and implemented a new bi-weekly newsletter to share the latest tips, trends, and tricks of the trade. We are focusing on Community, Workforce, and Economic Development. Better Business Brief is distributed to SKED's database of partners, clients, and supporters to keep them up to date on important events and news impacting the region.
Executive Director Brett Traver led a Workforce Development Team organized to Help Laurel County manufacturer Highlands Diversified Services hire and keep employees during its post-pandemic recovery. Members met monthly via ZOOM to develop and execute a plan to help HDS meet its employment goals.
The proof is in the success stories.
There is no doubt that we worked with our funding partners and clients to do business better in 2021.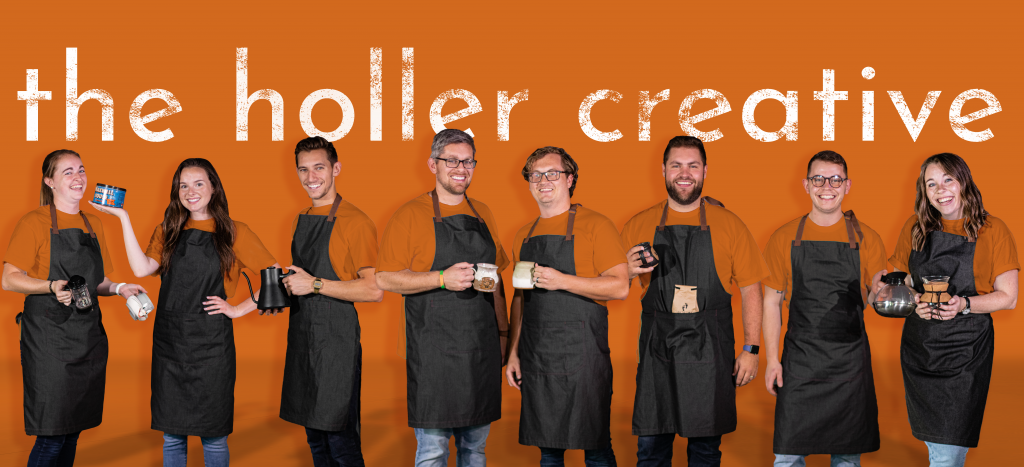 The Holler Creative
You can learn a lot about a person while sharing a cup of coffee. Kevin Flora, Ph.D. and Josh Coppock found their interests intertwined and their goals aligned at a coffee shop in Corbin in 2017. Three months later, they were in business together as co-owners of The Holler Creative.
NOW FOUR YEARS IN, the Whitley County entrepreneurs have created a successful digital marketing company with the common goal of seeing Appalachian businesses in communities across the region flourish.
"It was amazing how our desires and mission both aligned right out of the gate, Flora explained. "God truly brought us together to accomplish a bigger overall goal – and we chose digital marketing as our beginning ground to conquer that goal of bringing hope and opportunity into Appalachia."
Flora is an Ohio transplant with Eastern Kentucky roots. Coppock is a Corbin native. Together, they've dug their heels into these hills of Appalachia and are leveraging their talents, educations and life experiences to help redefine the way people think about its residents and the way business is done in the region.
"It's rare to find a lender that desires to have a relationship with you. The staff has been so easy to work with on a daily basis, and we have had the opportunity to meet others in the organization along the way, too. This relationship will last much further past our loan agreement."
Kevin Flora
Partner, The Holler Creative
Learn more about their services at www.theholler.com.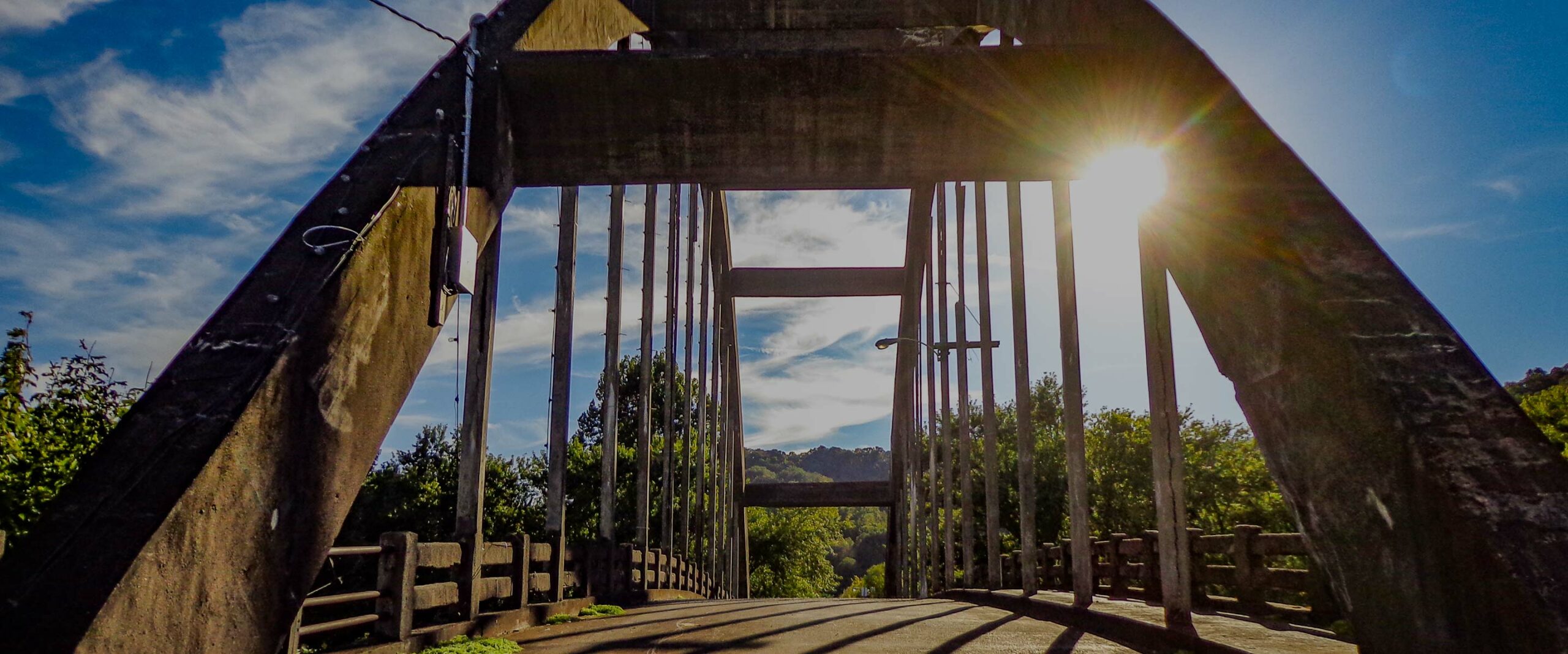 Thinking Regionally
SKED/ARC Project Helps Four SEKY Communities Update Branding and Websites to Recruit New Jobs
FOUR SOUTHEAST KENTUCKY economic development organizations are better positioned to market their communities and tell their unique stories, thanks to key state and regional partnerships and federal funding.
SKED worked with the Kentucky Department for Local Government (DLG) to apply for and receive a $125,000 Appalachian Regional Commission (ARC) grant. Funding was used to develop a project to help improve the branding and marketing of the economic development organizations across the region.

The year-long project focused on working with economic development leaders to rethink their branding and work with a marketing team to create a forward-thinking vision to provide everything an organization needs to share its story, attract new businesses, and better meet its mission.

Communities receiving the funding and contributing their own matching funds include the Southern Kentucky Economic Development Agency, The Rockcastle County Industrial Development Authority, The Morehead-Rowan County Economic Development Council, and The Ashland Alliance/ EastPark Industrial Development Center.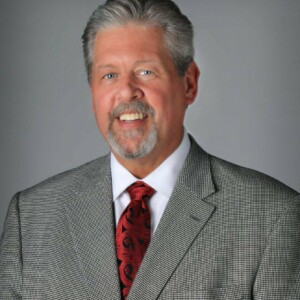 "With this grant, our office, the Southern Kentucky Economic Development Agency, and the Southern Kentucky Chamber of Commerce can present an updated and cohesive branding image of our economic development efforts, our community, our region, and our Chamber of Commerce."
Bruce Carpenter
Executive Director, Southern Kentucky Chamber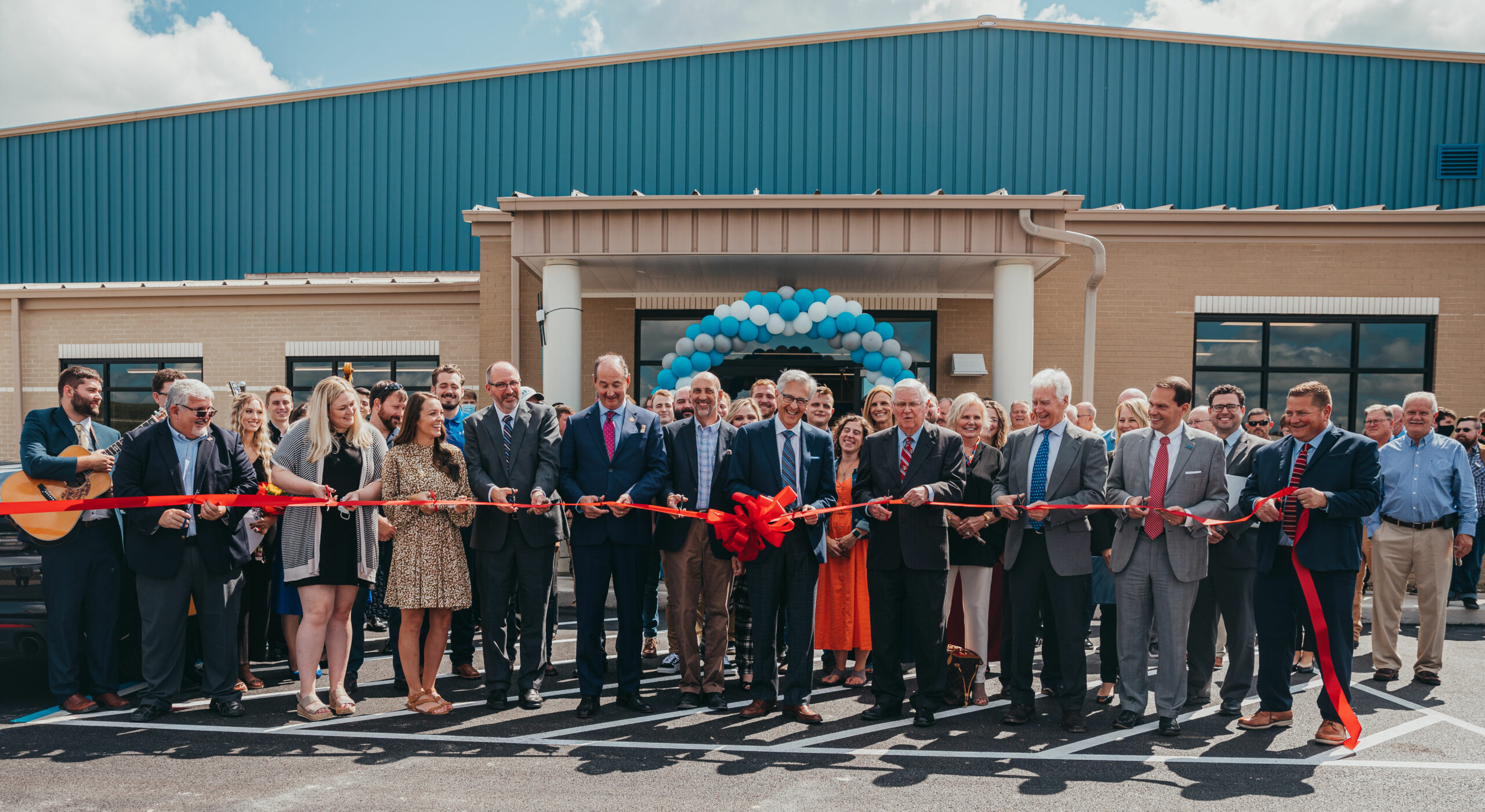 Partnership and Expansion
Rajant Corporation and SKED partnered to SKED and The Citizens Bank in Morehead, KY partnered to finance the company's recent expansion, setting the Pennsylvania-based corporation on the path to quadrupling its employee base.
SKED WORKED WITH Rajant Corporation co-founder and CEO Robert Schena to find a Kentucky home for the 20-year-old Kinetic Mesh® wireless networks provider business in 2015 when the company leased space in Morehead, Ky. So it was only natural Rajant worked with SKED to finance the company's expansion earlier this year, setting the Pennsylvania-based corporation on the path to quadrupling its current 24-employee base.
SKED used business loan funds from its Community Development Financial Institution (CDFI) program to fund a portion of the $2.4 million project. The expansion will help the research and development manufacturing facility employ up to 76 more Eastern Kentucky residents.
76 new jobs
for Eastern Kentucky Residents
$2.4 million
total project investment
48,000 sqft.
manufacturing space on 14+ acres in the MMRC Industrial Park in Morehead, KY
"Furthering our investment in Kentucky is a testament to the potential we wholly believe exists for high-tech businesses like Rajant. We've only met with encouragement, support, and vision for what is to be a bright future for the Appalachian region."
Robert Schena
Chairman, CEO, and co-founder, Rajant Corp.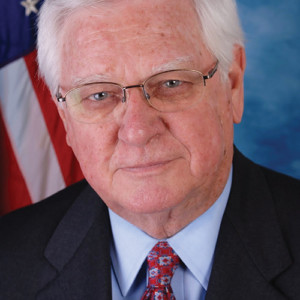 "Rajant Corp. has made an impressive impact in Eastern Kentucky over the last six years, and I am excited to see this innovative company expand five times larger than when they first opened their doors in Morehead."
Hal Rogers
U.S. Congressman, Fifth District, KY
Rajant Corp. is a Kinetic Mesh wireless networks provider located in Malvern, PA, with space in Morehead, KY. For more information, visit www.rajant.com.

All About Kids Therapy
Receiving speech therapy as a child inspired Allison Sallee to pursue a career in the field. Her education, work experience, and love for helping children provided the courage she needed to open her own clinic in the heart of her hometown.
ALLISON SALLEE OPENED All About Kids Therapy Center, LLC in downtown Liberty, Ky. in June. She calls it a dream come true.

"I received speech therapy as a child and knew what a difference it made in my life," she said. "I want to be there for others in need like the ones who were there for me. I currently specialize in speech and language disorders in children, which are the areas in which I have the most experience. I also have a passion for adult dysphagia and language disorders, but children have my heart."

Sallee provides therapy services at the Liberty clinic, including screenings, evaluations, and treatment for children ages birth to 21.

"I want children and their families to be able to come to a welcoming, loving therapy center where our professionals would do anything they can to help the children succeed," she said.
"When beginning this journey, I had no idea where to start. I am beyond thankful Karen Minton was there to lead me in the right direction from the beginning. Karen and all her colleagues are wonderful. Working with SKED has been amazing, and I hope to continue with their support throughout my journey."
Allison Sallee
Owner, Speech Language Pathologist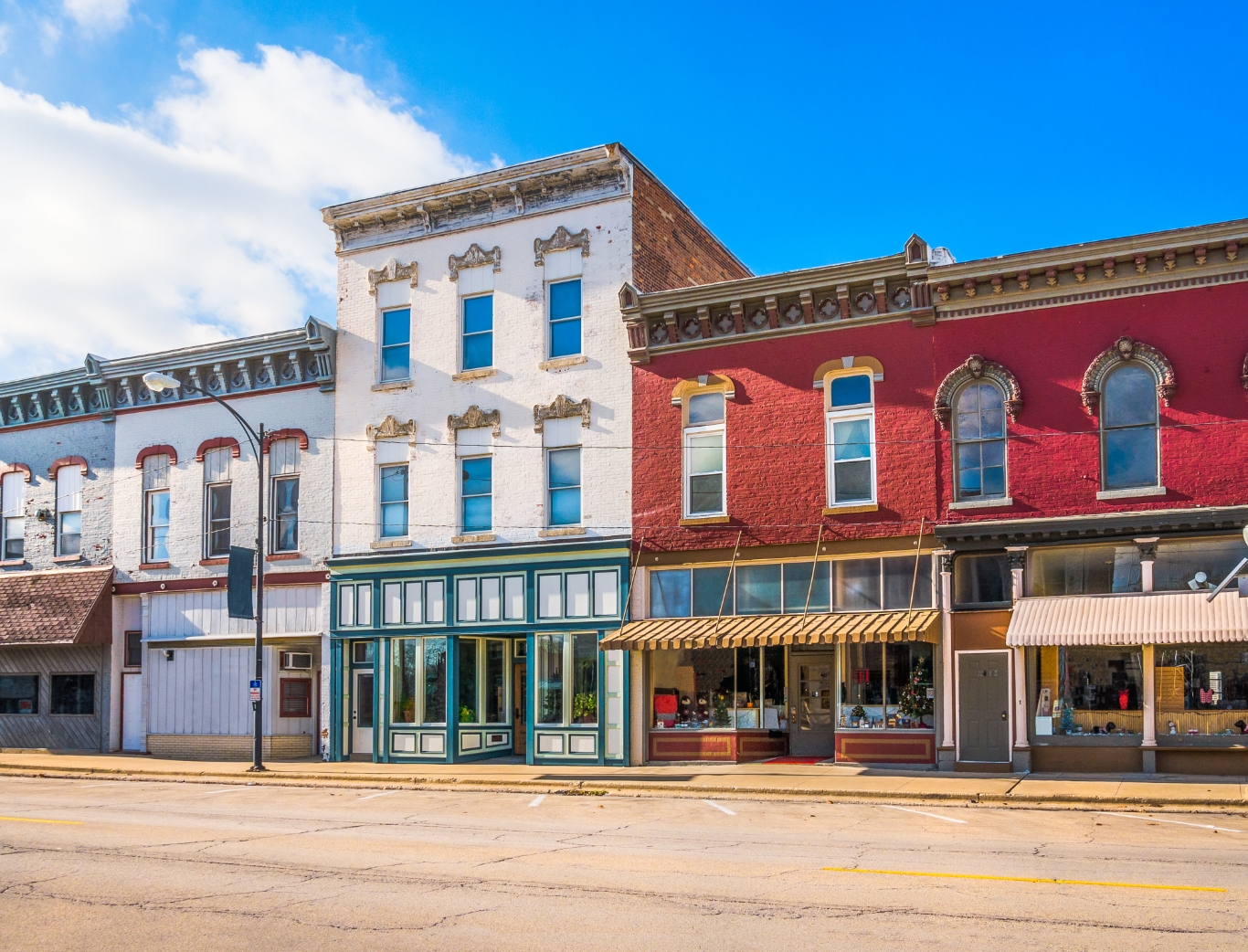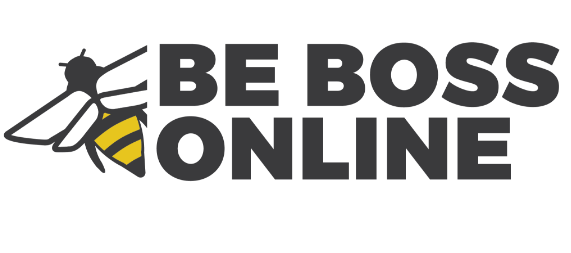 48 Be Boss Online classroom hours
309 Coffee Talk prep and presentation hours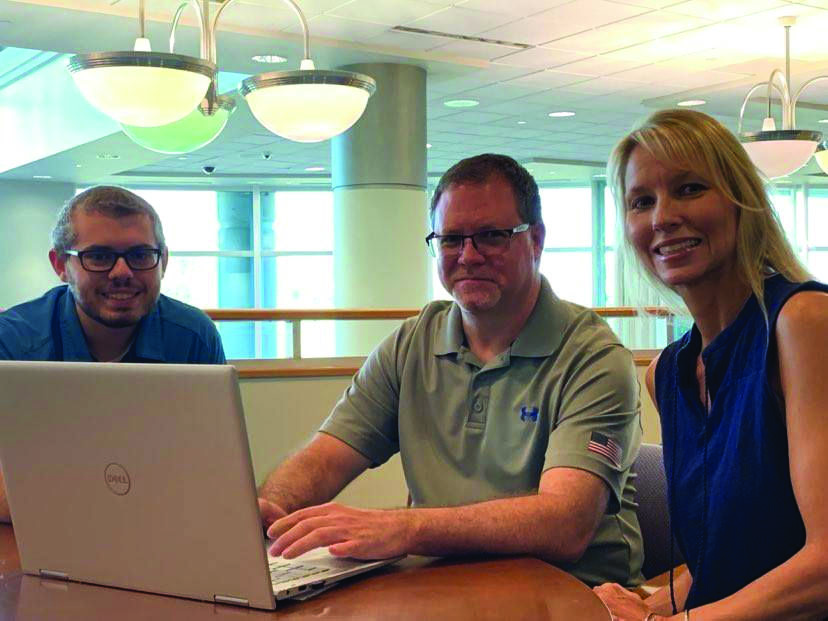 Be Boss Online and Coffee Talk
The pandemic kept our small business training team from holding in-person classes for the second year. The team didn't let our clients down in 2021. They ramped up one-on-one training and continued to offer valuable digital and social media tools via Coffee Talk Facebook Live Events.
SMALL BUSINESS TRAINING Director Amanda Kelly and Small Business Training Specialist Kyle Smith held Coffee Talk Facebook Live events each Thursday at 10 a.m. inside the SKED conference room. During these in-house sessions, they shared the most current digital marketing and social media updates with clients in a fun and informative way. Clients, both new and more seasoned, joined the live broadcasts getting answers and feedback in real-time.
As vaccines became available and the pandemic seemed to wane, Kelly and Smith took their show on the road visiting loan and business counseling clients conducting live onsite interviews at their places of business. They highlighted ProTrade Hardware owners Luke and Jen Bates in Somerset, Ky. and traveled to Monticello, Ky. to feature Happy Hoppers Coffee & More staff.
They hosted 44 Coffee Talk events in 2021 and provided 2,562 hours of business counseling.
Kelly taught two virtual BBO class in 2021. Twenty-nine entrepreneurs, ranging from Hazard to Russell Springs and points in between, participated in the four-course training and graduated from classes.
Kelly and Smith also offered individualized business counseling and training, as needed.
Smith worked with Flatt-Broke Signworks owners Johnny Flatt and Kelly Mitchell to design a website to help the Pulaski County business enable online shopping. He also gave Casey County native Allison Sallee tips on developing social media to market her new therapy business

"In a lot of ways, 2021 was harder than 2020, but the business owners in Kentucky continue to find a way to survive and thrive."
Amanda Kelly
Small Business Training Director
SKED thanks the following funding partners for their assistance in 2021:
Appalachian Regional Commission
Commonwealth of KentuckyDepartment for Local Government
U.S. Department of AgricultureRural Development
U.S. Department of the Treasury and Community Development
Financial Institution Program
U.S. Small Business AdministrationMicroloan Program