SOMERSET, KY – Advanced manufacturers from across Eastern Kentucky gathered at The Center for Rural Development on Wednesday, October 11, to meet with some of the world's biggest prime defense contractors at the Fifth Annual Eastern Kentucky SEED Contracting Symposium with one goal in mind: building connections that lead to future work and economic growth in the region.
The annual event is held in the fall, culminating in months of training, preparation and certifications, getting the small machine shop, welders, tool and die operators, and others ready to meet and sell themselves as potential suppliers to the defense industry.
Representatives from 10 different aerospace and defense contracting companies, including Boeing, Northrop Grumman, Lockheed Martin and General Dynamics, attended this year's event, holding a panel discussion on the best way to do business with the federal government. They also met individually with small business owners and managers, listening to them give their sales pitches and presenting their capabilities statements.
Twenty-two Eastern Kentucky-based businesses attended, where they exhibited their products and capabilities and met one-on-one with defense prime contractors at the symposium. The event also allows these same manufacturers to network among themselves. Over the years, many connections have been made, creating an ever-expanding growth ecosystem among these small and medium-sized advanced manufacturers.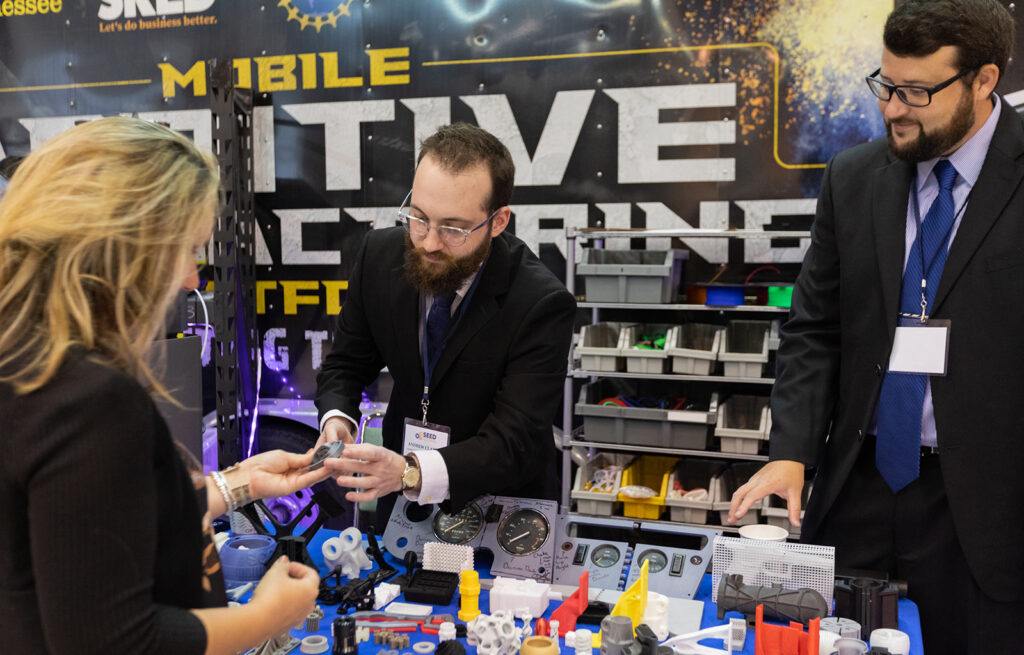 Some of the region's two- and three-tier automotive companies have attended in recent years, creating even more interest and increased connectivity among SEED clients.
The event is a collaborative effort between the office of Fifth District Congressman Hal Rogers and Southeast Kentucky Economic Development Corp. (SKED).
Congressman Rogers could not attend this year due to pressing business in Washington, D.C., but provided a message via video during the symposium.
"I'm thrilled to have our federal contractors back in Kentucky's Fifth Congressional District, and in the same room as our local manufacturing companies. I have always believed that the Southern and Eastern Kentucky region has what it takes to compete for more federal contracts. We have the best workforce in the country, we have competitive energy rates, competitive wages, and we're located in one of the most beautiful parts of the country," said Congressman Rogers, Dean of the House. "The Department of Defense awards more than $350 billion in federal contracts each year, and I want to make sure our region is in the race for more of those jobs. Thanks to SKED, our local companies are now receiving the information, certifications and training necessary to compete."
Rajant Corporation CEO, Chairman and Co-Founder Bob Schena was the Keynote Speaker at the event. Schena expanded his Malvern, PA, wireless mesh technology business to Morehead, Kentucky in 2017 and has been growing there since. Since the beginning, his company has participated in the SEED symposium and was on hand to network and meet with potential partners and clients at the event.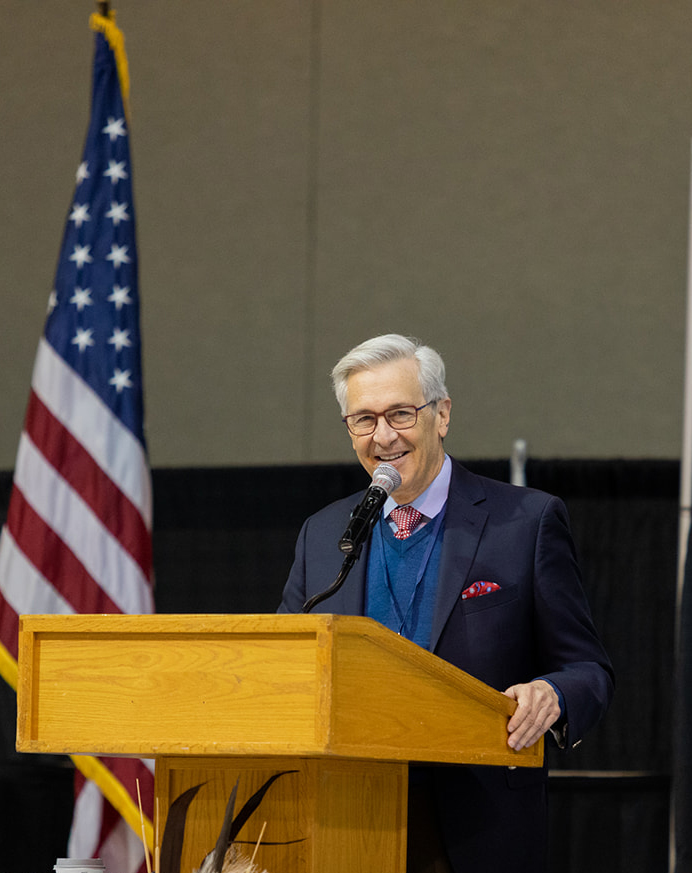 Schena encouraged other businesses to invest in Eastern Kentucky and to give the region a chance to prove it has the workforce, tenacity, and skills to compete globally.
"Relocating much of Rajant Corporation's manufacturing to Morehead has been one of the best business decisions the company has made for several reasons. First, the Morehead team's unparalleled work ethic sets the tone for their excellence in job performance," he explained. "Secondly, the team's genuine appreciation of having the opportunity to utilize their education and talents in and around their hometowns makes them fiercely loyal to Rajant. And lastly, the welcome and cooperation from the community, its leaders and citizens, made the decision easy. I strongly encourage other manufacturers to take a serious look at locating some of your operations in Kentucky, specifically Eastern Kentucky's Fifth Congressional District. It's been Rajant's experience that you won't be disappointed."
SEED – Supplier Education & Economic Development is a seven-year-old program designed by SKED to train, certify, and prepare the region's advanced manufacturers to do business with these large corporations and two and three-tier automotive manufacturers.
Since SEED was initiated in 2017, more than 500 workers have been trained, many achieving the necessary certifications needed to acquire government contracts, and more than $50 million in new investment by local manufacturers has been injected back into the communities of Eastern Kentucky.
SKED Executive Director Brett Traver says the SEED program and the symposium play a role in the 37-year-old nonprofit Community Development Financial Institution's mission.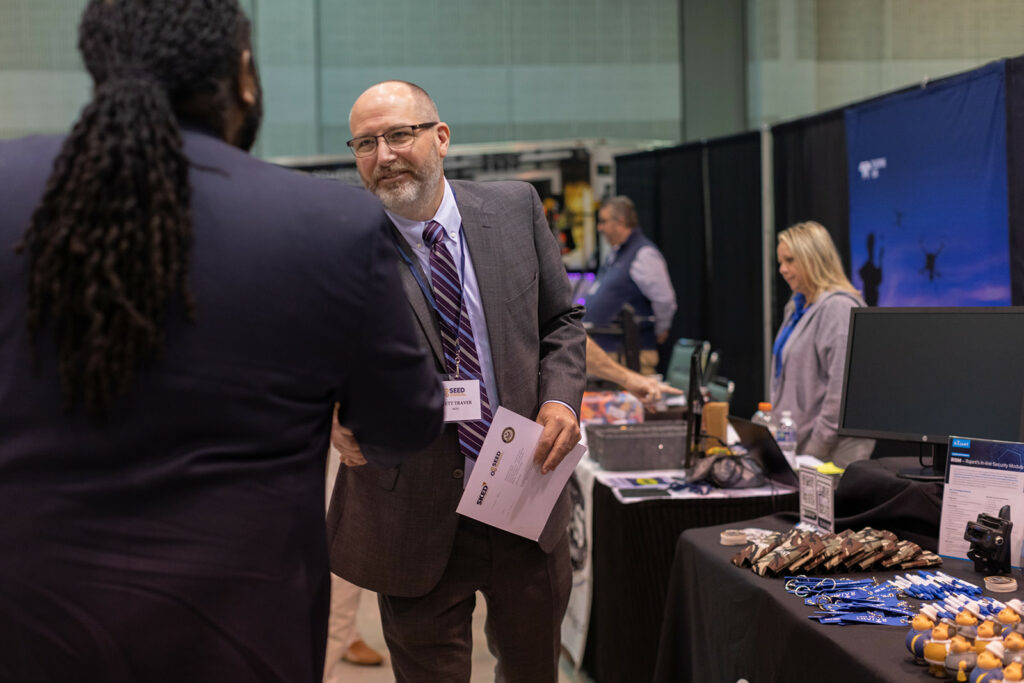 "As an economic development organization spanning 45 counties, we can help provide connections that link people and businesses together so they can do more and go further together," Traver said. "Having the guidance and partnership of Congressman Hal Rogers and his professional staff working with us on this project has been immeasurable. We are deeply thankful for everything he and his team have brought to SEED and the symposium over the years and look forward to continued growth in the coming years."
SKED and its SEED partners, Kentucky Manufacturing Extension Partnership and KY APEX ACCELERATOR, work with these same small manufacturers and continue to recruit new ones throughout the year to prepare them for the symposium. An Appalachian Regional Commission POWER Grant funds this event and SEED training.
For more information about the Fifth Annual Eastern Kentucky SEED Contracting Symposium or SEED, please contact Brett Traver, SKED executive director, at 606-677-6102 or brett@skedcorp.com.