The small business owner's lifeline in turbulent times.
In Spring of 2020, SKED's team got busy working to soften the economic blow while the region's small business owners faced some of their biggest challenges during the COVID-19 pandemic shut down.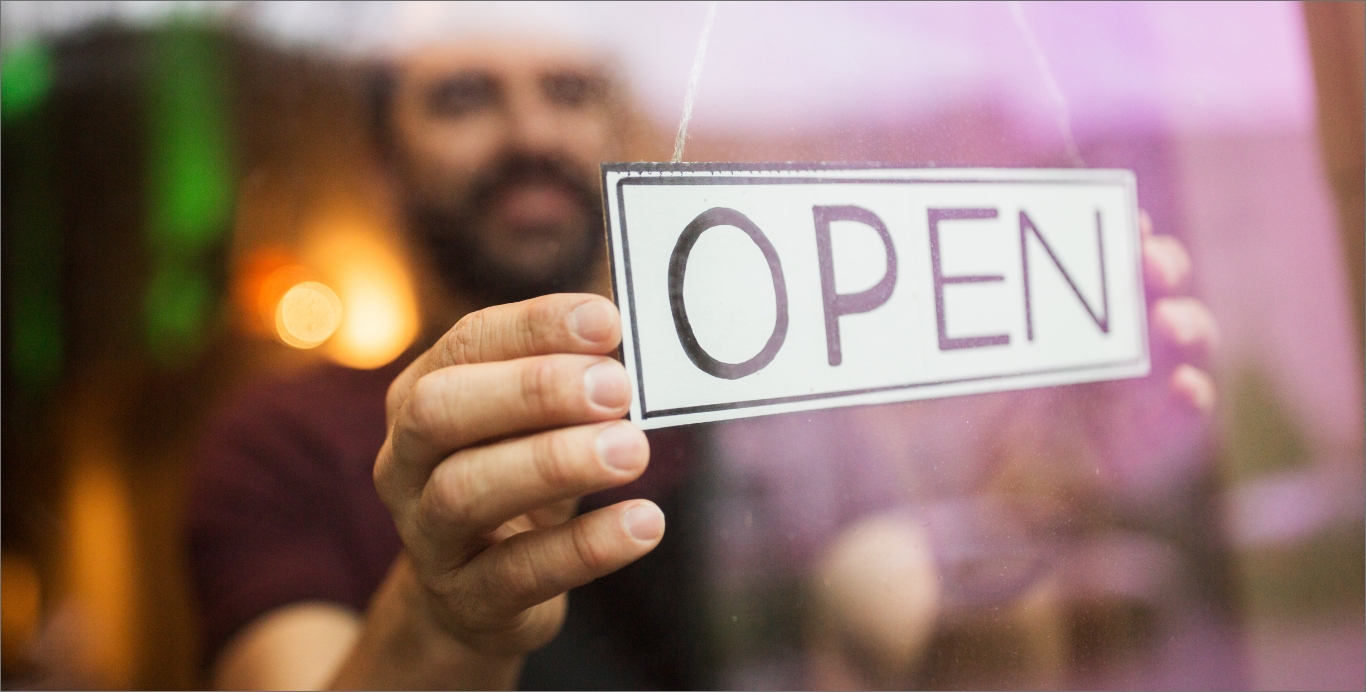 Through it all, our board committed to better business.
SKED's Board of Directors continued to stay fully engaged with project oversight and lending authorizations in 2020. Though we were forced to meet via Zoom nine months out of the year, each was responsive and accommodating during restrictive and challenging moments during the year.
Our Board is comprised of 12 men and women who live and work throughout the Southern and Eastern Kentucky region. Each brings their unique knowledge and expertise to the organization creating a well-rounded resource pool for the organization.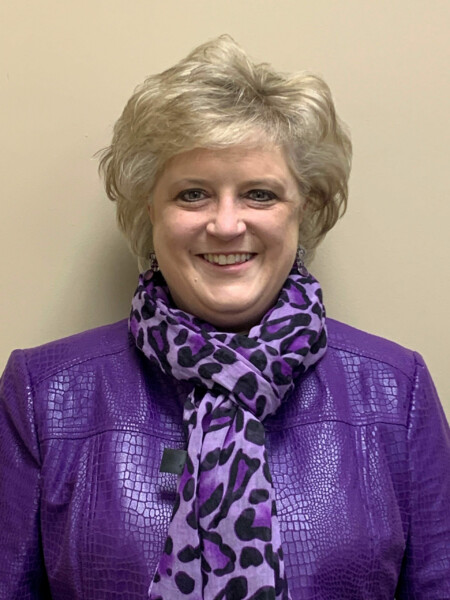 In 2020, we welcomed Somerset Community College Program Facilitator Alesa Johnson as our newest SKED director.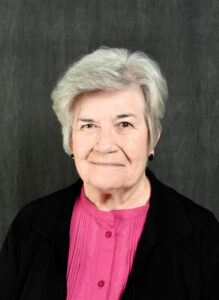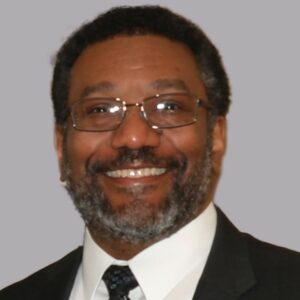 Longtime directors Daryl Smith, economic development project manager at LG&E andKU Energy LLC and Virginia Flanagan, special assistant to the President of Campbellsville University, each marked 20 years of service to the Board this year.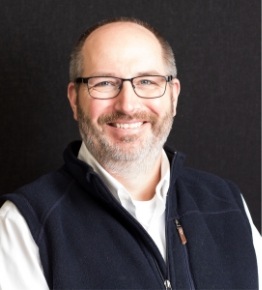 ---
Brett Traver
Executive Director
Welcome to SKED's 2020 Annual Report
Last year was an extraordinarily different year due to the COVID-19 pandemic. The impacts in 2021 and beyond are still to be realized. Throughout it all, SKED has remained steadfast in our work to help businesses throughout our region.
During the past year, SKED made a record 46 loans totaling $5.2 million to 25 Southern and Eastern Kentucky businesses. These loans led to the investment of an additional $12.2 million in the region. SKED business loans created an additional 138 jobs and retained 578.
Seeing this growth, our federal partners continued to invest in SKED to the tune of more than $3 million. We will put this new capital to work throughout the region in businesses large and small.
Read More
It was particularly exciting to see Chapin International, Inc. decide to locate its new manufacturing facility in Mount Vernon. We were happy to work with the Kentucky Cabinet for Economic Development and Rockcastle County Industrial Development Authority. They took the lead to bring this $5.5 million investment and 100-job project to the region. This and projects like AppHarvest and Independent Stave Corporation in Morehead; and Dajcor in Hazard represent the continued faith business leaders have in our area.
During the past year, SKED staff has adjusted how we do business. We still kept our clients front and center while working remotely through ZOOM meetings and by wearing masks. We never closed the doors. We never said, "We can't take that meeting, or we will have to wait until later." It wasn't easy, but just like the people and businesses of the region, we found a way.
For example, we adapted our Be Boss Online training program to ZOOM calls early on and later weekly Facebook Live sessions. These sessions combined for an outreach of at least 13,624 minutes viewed and over 20,000 impressions throughout 2020.
SKED launched a new program to help four community economic development organizations to revamp their brands, websites and collateral material. We partnered with the Appalachian Regional Commission and The Center for Rural Development. I am excited to see the results in Mt. Vernon, Morehead, Corbin and Ashland in the coming year.
Throughout this report, you'll see stories of people who have put in the hard work to grow their businesses and communities.
These are challenging times. The people of our region have seen difficult times before, and we'll tackle difficult times in the future. Through it, all SKED will put in the work and be the partner to bring about positive change.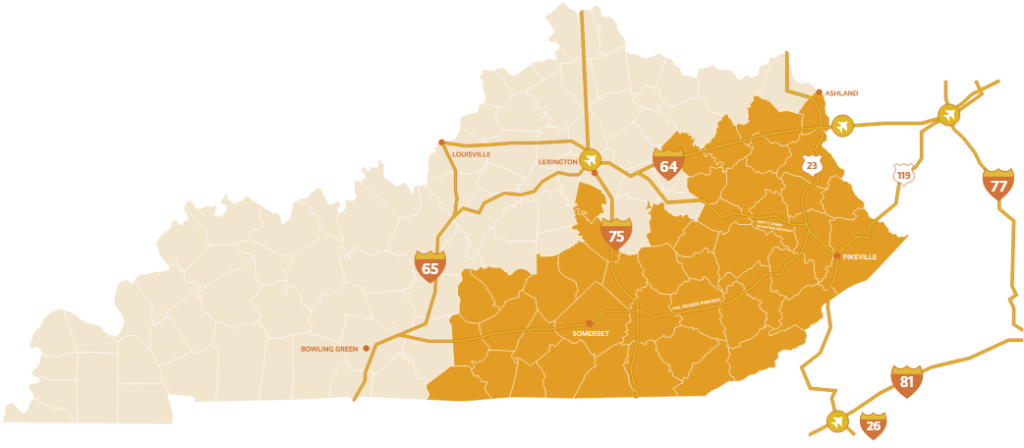 Serving 45 counties across Southern and Eastern Kentucky since 1986.
We help businesses large and small find innovative solutions that inspire growth.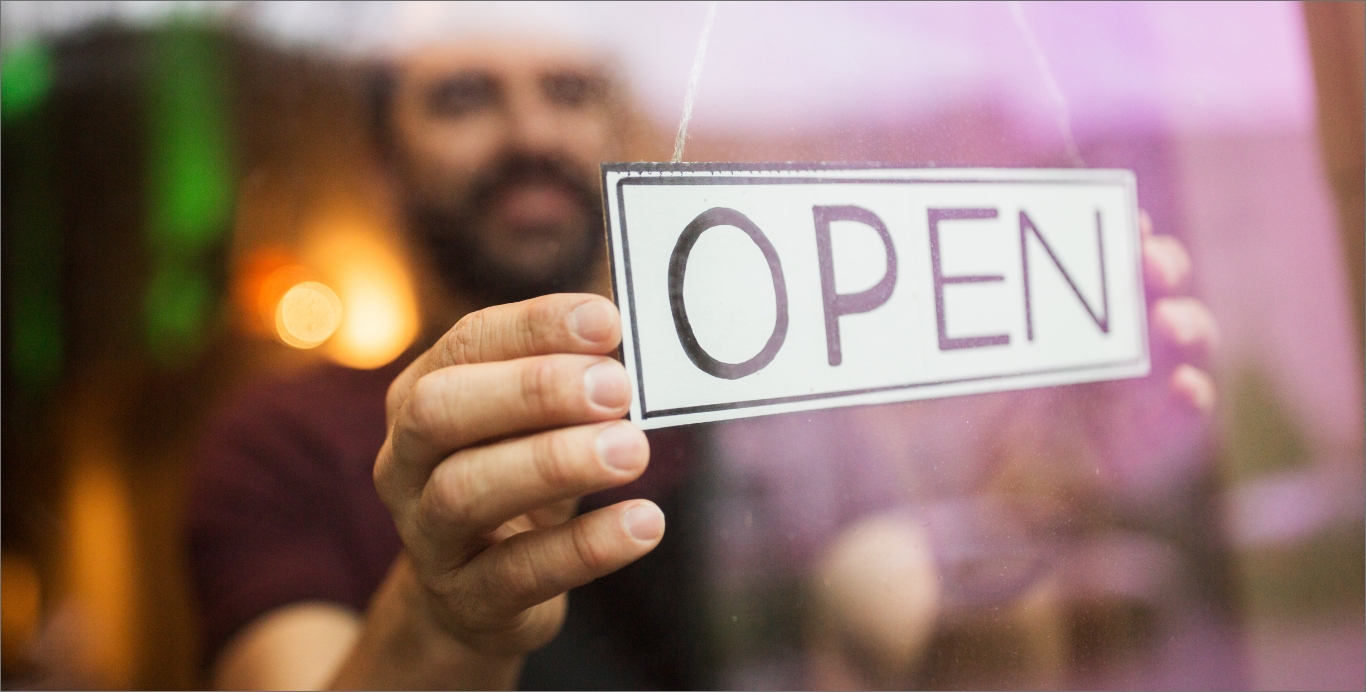 Throughout the year, we offered loan and training clients information to help them cope and survive.
27
micro loans
(ALL LOANS UNDER $50K)
totaling $673,966
19
business loans

totaling $4,537,087
252
business owners and individuals counseled
148
entrepreneurs received training

46Be Boss Online graduates
Our 2020 Impact
From being "on-call" to answer loan clients' questions to hosting webinars designed to keep them up to date on the latest help from state and federal resources, SKED sought to be the small business owner's lifeline during turbulent times. We offered both loan and training clients information to help them cope and survive throughout the year.
Few small businesses were prepared for the weeks of closure, loss of revenue, and supply chain issues, due to the shutdown. Each owner/manager experienced their unique obstacles.
SKED recognized the need to remind them that as a nonprofit lender, we do business differently and better when it comes to counseling and assistance. Staff began reaching out to its loan and training clients within days of the closures.
Read More
The U.S. Small Business Administration (SBA) CARES Act provided some much-needed relief for SKED loan clients by paying their SBA Microloan payments for six months. Staff modified 34 loans for small business owners in its loan portfolio.
Our SKED Small Business Training staff worked to offer online social media training to help entrepreneurs keep in touch with their customers and clients. They developed a weekly chat session called Coffee Talk to keep their clients informed on the latest news and events that affect them.
SKED also added a COVID-19 resource page to its website to provide the most up-to-date workforce, unemployment insurance and government-assisted funding information via webinars and press releases.
The proof is in the success stories.
There is no doubt that we worked with our funding partners and clients to do business better in 2020. We helped the following four Southeast Kentucky businesses through some of the year's most challenging moments.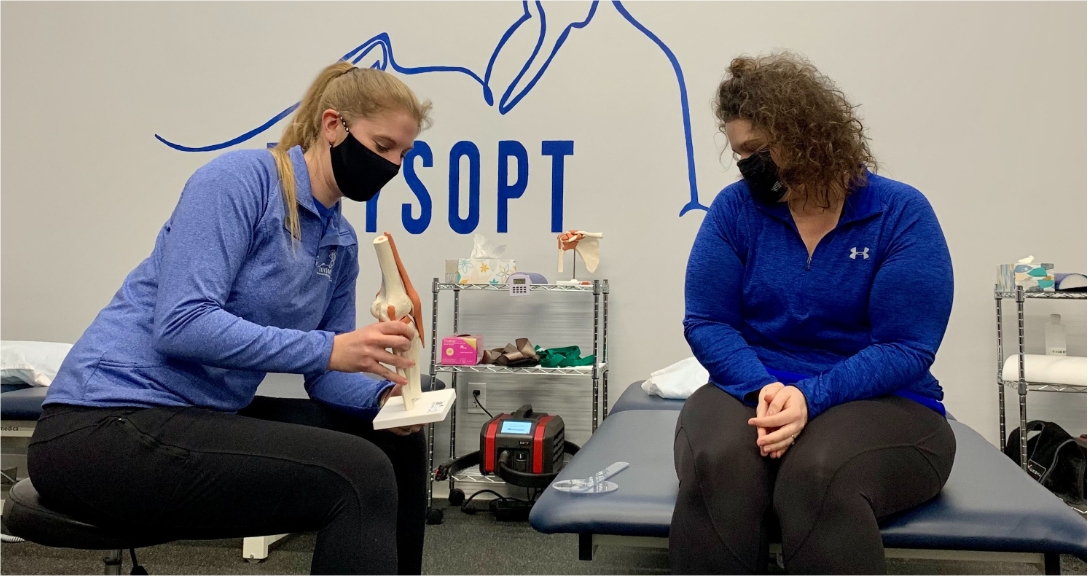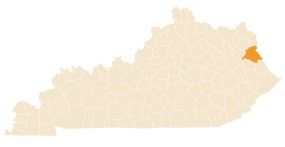 Eastern Kentucky Sports and Orthopedic Physical Therapy PSC
The only thing better than owning a small business and getting paid to do something you enjoy is doing it in the hometown you love.
DR. MORGAN LESTER ACHIEVED both in 2020, when she opened Eastern Kentucky Sports & Orthopedic Physical Therapy PSC, located in Louisa, Ky. The Lawrence County native learned the importance of physical therapy as a high school basketball player with multiple sports injuries. It was that experience that led her to a career in that medical field. Today, she treats students at her alma mater: Lawrence County High School, from her clinic nearby.
"I was enamored with how this profession applied knowledge of biomechanics and anatomy to help people regain their prior level of function," she explained.
She left her childhood home in nearby Fallsburg to get her degrees. She earned her doctorate in physical therapy at the University of Kentucky, was accepted into the University of Kentucky Sports Rehabilitation Residency and became a board-certified clinical specialist in sports physical therapy.

"It's great to see someone with Morgan's training and ability return home to eastern Kentucky to serve the community she grew up in."
Chris Coldiron
Director of Lending, SKED
Eastern Kentucky Sports and Orthopedic Physical Therapy PSC is a physical therapy clinic in Louisa, KY. Learn more about their services at www.ekysopt.com.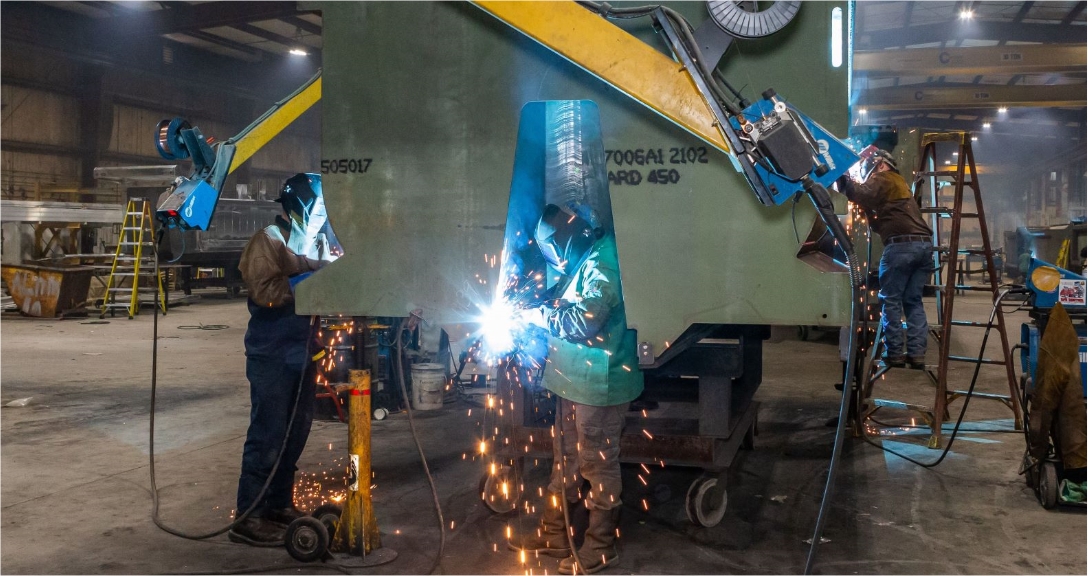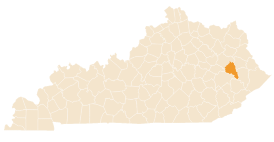 Logan Corporation
More Eastern Kentuckians can live and work closer to home, thanks to an expansion at one of the region's fastest-growing manufacturing companies.
SKED WAS AWARDED A $500,000 U.S. Department of Health & Human Services Office of Community Services (OCS) grant to provide a business loan to Logan Corporation, located in Magoffin County, Ky. The company agreed to create 25 new jobs and match the loan funds with private funds to implement the $950,000 expansion project.
SKED called on the services of Eastern Kentucky Concentrated Employment Program (EKCEP), Inc. to help match the jobs with the local people who would benefit most and give them the tools to succeed.
Logan Corporation VP of Finance and Administration Kyle Cox says the project has been successful for the company and is due to its partners' great work.
"Working with SKED has made the process easier. There are very few people who care about seeing the people of Kentucky succeed as much as Brett does. All partners in this project have worked together so smoothly and allowed me to focus on hiring new employees and making this expansion work."
Kyle Cox
Logan Corporation
Logan Corporation is a manufacturing company with locations in Eastern Kentucky and West Virginia. Learn more at www.logandumpbodies.com.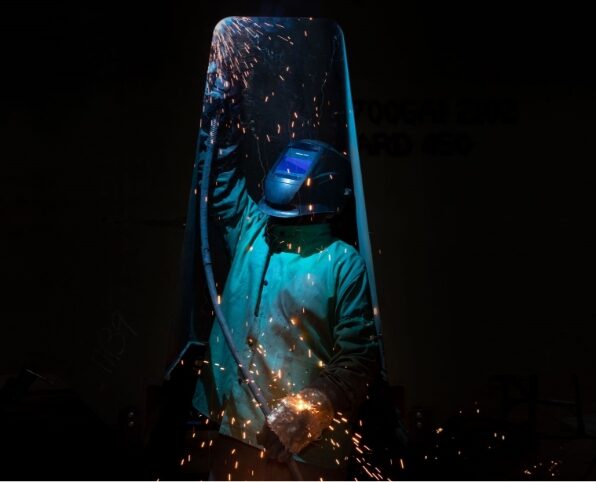 In 2020… 25 new jobs were created.
---
The expansion reached $1.5 million and continued to grow.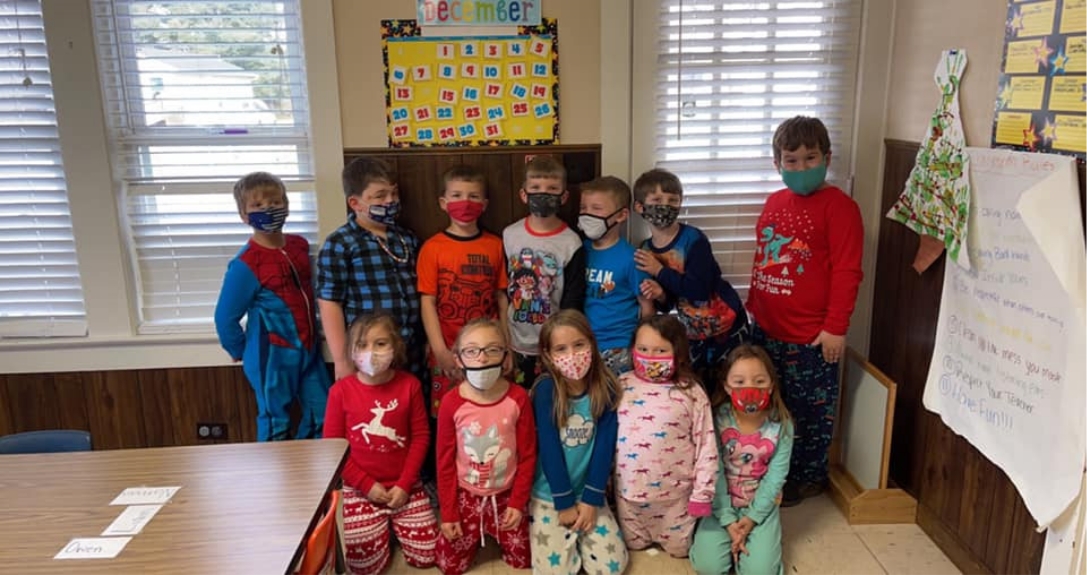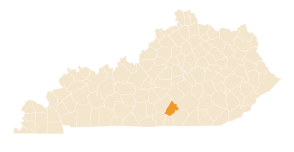 Little People Childcare, LLC
Rita Cox was planning to expand her successful Southern Kentucky daycare business into a new location and offer more services to her clients in late 2019.
IT'S A SMALL BUSINESS OWNER'S dream come true, and Cox was living it. But six months in and a week after opening in the new location, the COVID-19 pandemic hit, and Cox's dream quickly turned into a nightmare. The statewide lockdown closed daycares, and Cox wondered if she could salvage her business – Little People Child Care – and how her "children" would be cared for in the interim.
For the Pulaski County native, the future of her 19-year-old business looked grim. "I wondered if some of my kids would have enough food and who their parents find to care for them so they could continue to work," Cox said.

"I couldn't have asked for any easier or faster way to obtain the financing I needed to make my dream come true."
Rita Cox
Little People Childcare, LLC
Little People Childcare, LLC is a day care center located in Russell County, KY. For more information, like their Facebook page.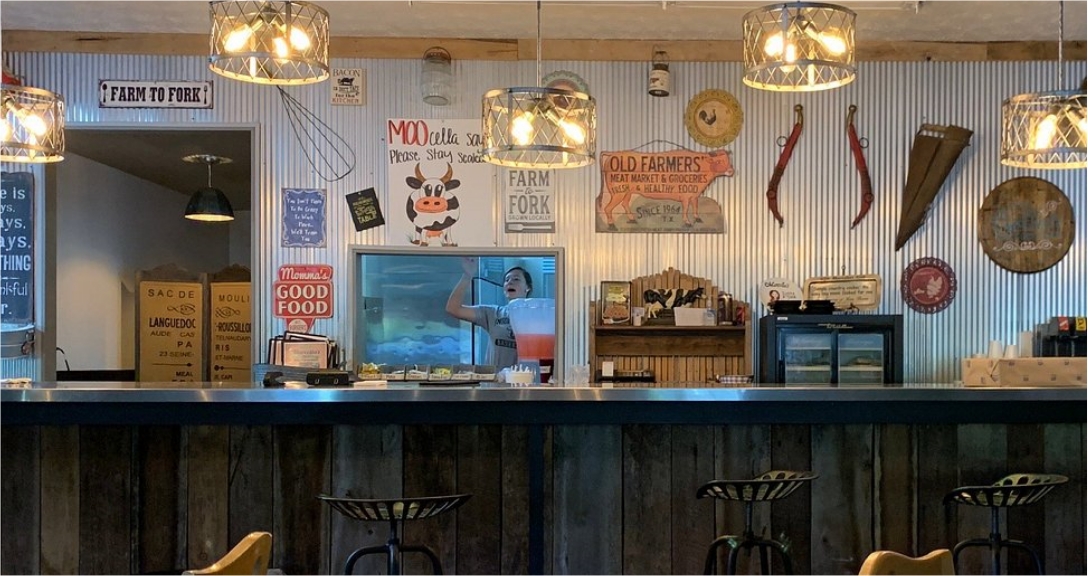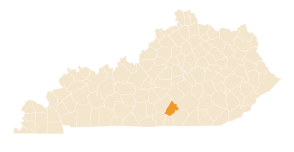 Marcella's Farm to Fork
This Mount Vernon-based restaurant had just hit its stride over the summer and early fall. Marcella Lovell was gearing up for holiday meals and events in November when COVID-19 put her plans on the back burner for a bit longer.
MARCELLA LOVELL PREFERS TO let her meatloaf and Rocket Burger speak for themselves. Tourists and regional food lovers have been listening, answering and enjoying Marcella's Farm to Fork local delicacies for years.
But what happens when a pandemic hits and success is greeted by restrictions and safety measures? Lovell, her staff and her loyal customers continue working through it all – together.

"The SKED loan was the easiest one I've ever done in my life. They came to me for all of the paperwork and closing, and turnaround was fast."
Marcella Lovell
Marcella's Farm to Fork
Marcella's Farm to Fork is a Southern-style eatery located in Mount Vernon, KY. For menu items, hours of operation and up-to-date info, like their Facebook page.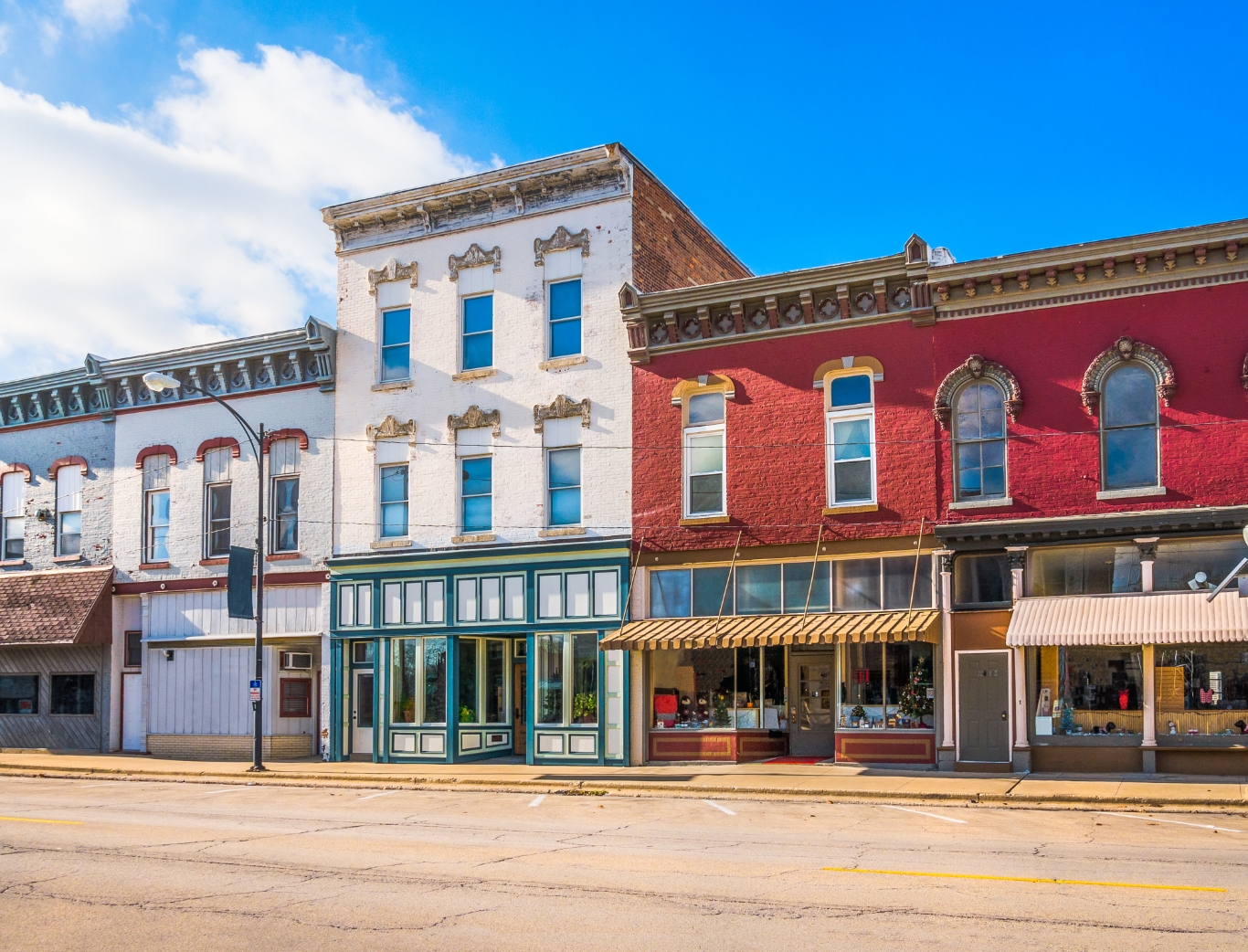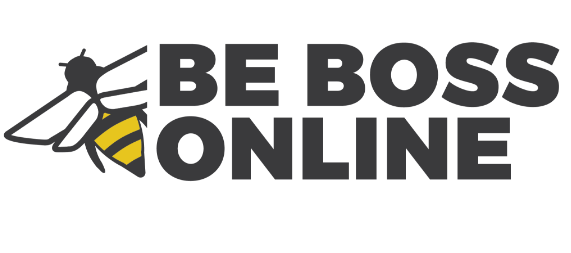 SKED Helps Bosses Be Boss
Our small business training team had to halt the Be Boss Online roadshow in early 2020. But that didn't stop them from getting digital and social media tools to clients.
147 Be Boss Online training hours
251 Be Boss Online prep and presentation hours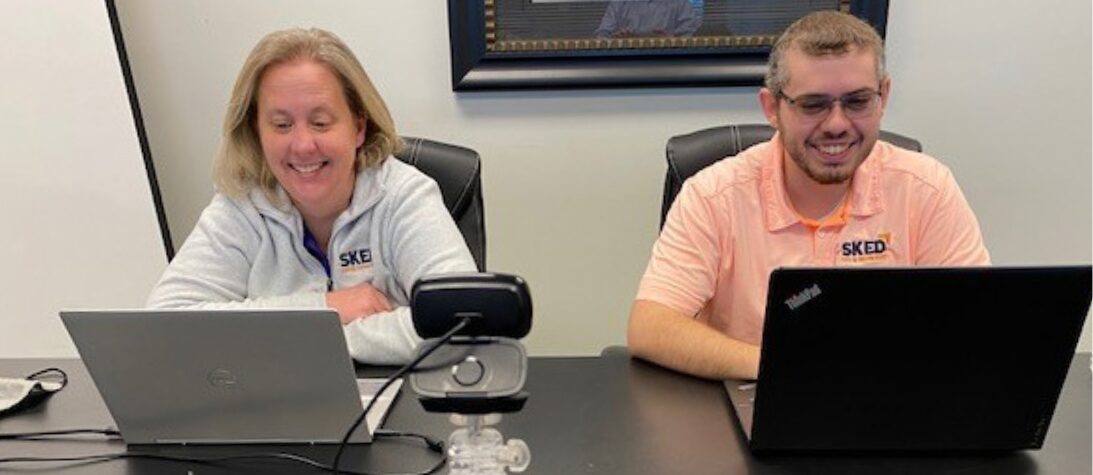 Our Small Business Training team took to the information highway for virtual training webinars.
We knew it was more important than ever to get crucial resources and up-to-the-minute information to the small business community during what could be their most pivotal moments.
BEGINNING IN APRIL, Small Business Training Director Amanda Kelly and Small Business Training Specialist Kyle Smith worked to develop a series of videos designed to keep the social media training alive and within reach of their current clients with the hopes of helping all small businesses struggling during the economic shutdown.
By the end of June, they had held 12 such webinars with increasing interest from small business owners and entrepreneurs throughout the region. Getting practical help into the inboxes and on the screens of those who needed it most was their priority.
In July, they took their training to the source. They debuted their first Facebook Live event at 10 a.m. on a Thursday from inside the SKED conference room. That became their makeshift studio for months to come. With social distancing and masking still a mandate, they wore masks themselves while holding the session and inviting Facebook users to watch and ask questions.
The response was good, and their successes and audience grew.
Events addressed everything from financial statements and hospitality to teaching clients how to host their own Facebook Live events. The training gained momentum, and, as restrictions lessened, they hosted Facebook Live events at the businesses of some of SKED's loan clients.
Altogether, they hosted 37 such events in 2020.
However, while the training events were the key focus, SKED and BBO clients knew they could call on Kelly and Smith for individualized training.

Amanda Kelly worked closely with Sk8ter's Paradise owner Amanda Smith, of Pulaski County, to help her navigate the purchase of the building she was leasing in 2020. SKED was also a trusted resource for information on applying for CARES Act loan funds.
Amanda Kelly
Small Business Training Director

Kyle Smith helped Wayne County business owner Maria Hopper build a website for her business Happy Hoppers Coffee & More LLC. He also corrected the location of her Google listing and showed her how to access control of it through Google My Business.
Kyle Smith
Small Business Training Specialist
Coffee Talk Facebook Live events have reached approximately 3,600 people and have had approximately 2,200 views.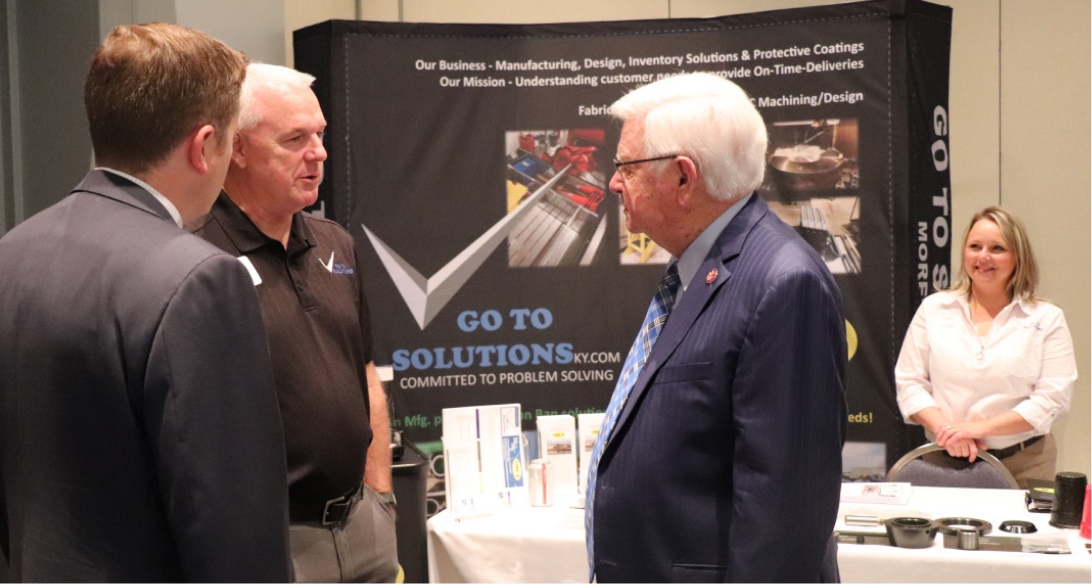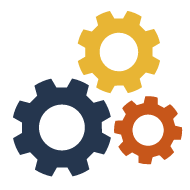 SEED Remained Dedicated to Southeastern Kentucky
With no in-person training, SEED partners went online to help the region's advanced manufacturers learn ways to contract with larger companies.
SKED'S SEED TRAINING PROGRAM was forced to go online in 2020. With no in-person training allowed due the COVID-19 pandemic, partners presented a series of webinars designed to keep the region's advanced manufacturers learning and exploring new ways to contract with larger companies across the U.S.
Participating companies were awarded new contracts and received hundreds of hours of customized and online training in 2020.
Appalachian Regional Commission (ARC) funding received in 2019, as part of the ARC's POWER (Partnerships for Opportunity and Workforce and Economic Revitalization) Initiative, helped create two key partners for SKED and its SEED program: Advantage Kentucky Alliance (AKA), which provides the training, and the Kentucky Procurement Technical Assistance Center (KYPTAC), which assists participating companies in developing new business relationships with federal prime contractors.
Together, SEED partners worked to the needs of business leaders currently participating in SEED training and even added some more in 2020.
Read More
SEED's training and support services are designed to improve the competitiveness of manufacturing companies in coal-impacted counties of Eastern Kentucky and will help them acquire the competence needed to win government and private contracts.
KYPTAC hosted 96 virtual training sessions in 2020. Webinars ranged from topics such as: Government Contracting 101 to Cybersecurity and more.
"KYPTAC, in partnership with SKED and AKA, has made the commitment to expand its support outside of metropolitan areas by adding a staff member in Somerset to support businesses in the SKED region with outcomes such as business growth, job retention, and economic development. As a result of this partnership, clients in the region have reported more than $66 million in federal awards."
KYPTAC provided counseling to 39 new clients in 2020. A total of $1.7 million was awarded to new SEED clients last year.
AKA Center Director Scott Broughton said the SEED partnership has continued to help the organization align its mission for the benefit of the region's manufacturers in 2020.
"The POWER Grant has given us a reason to bring us all to the same table to see how we aligned, how we needed to change to work together, filtered responsibilities, and brought our reporting metrics together," Broughton said.
Companies working with AKA in 2020 had 159 employees complete customized training and have invested $15 million back into the region.
Pictured above: Rowan County based Go To Solutions' Tony Waltz, left, and Amy Tackett, right, had the opportunity to meet with representatives from more than two dozen prime contractors at the 2019 SEED Contractors Symposium in Morehead. They also got to share information on their products and services with Fifth District Congressman Harold "Hal" Rogers, center. SKED works with Congressman Rogers' staff each year to bring federal contractors to the Fifth Congressional District of Kentucky to meet with local manufacturers who are looking to contract with the government.
SKED thanks the following funding partners for their assistance in 2020:
Appalachian Community Capital
Appalachian Regional Commission
Kentucky Cabinet for Economic Development
Kentucky Department for Local Government
Economic Development Administration
U.S. Department of Agriculture
Rural Development
U.S. Department of Health & Human Services
Office of Community Services
U.S. Small Business Administration
Microloan Program