SALYERSVILLE, KY – More Eastern Kentuckians can live and work closer to home, thanks to an expansion at one of the region's fastest-growing manufacturing companies and a partnership designed to keep them employed.
SKED was awarded a $500,000 U.S. Department of Health & Human Services Office of Community Services (OCS) grant to provide a business loan to Logan Corporation, located in Magoffin County, Ky. The company agreed to create 25 new jobs and match the loan funds with private funds to implement the $950,000 expansion project.
SKED called on the services of Eastern Kentucky Concentrated Employment Program (EKCEP), Inc. to help to match the jobs with the local people who would benefit most and give them the tools to succeed.
Logan Corporation VP of Finance and Administration Kyle Cox says the project has been successful for the company and is due to its partners' great work.
Cox went on to explain that the expansion has reached $1.5 million and is continuing to grow.
The result is more jobs filled with local men and women getting the training and skillsets they need to improve their economic standing and provide for their families for years to come.
Logan Corporation is a manufacturer of dump truck beds. It also manufactures a wide range of products for the mining, rail transport, industrial, construction and power generation markets. The 117-year-old company has two branch locations and three manufacturing facilities in West Virginia and Kentucky.
It currently employs more than 100 people at the Salyersville location. Cox says he looks forward to seeing that number grow, too. The company had some 40 workers when it moved to the current location in 2016. Cox said its growth is due to the support of local, regional and state leaders and its hard-working employees.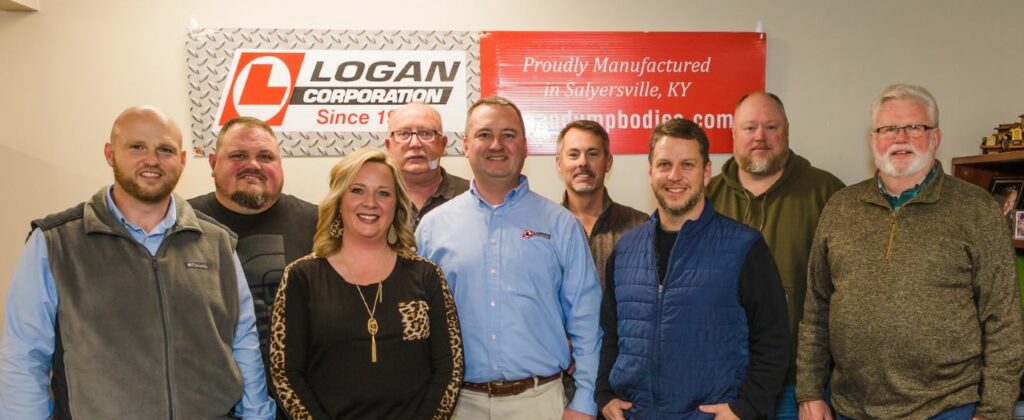 "People can stay here in Eastern Kentucky and make competitive wages with good benefits," Cox said. "We've got a wonderful group of employees who show up every day, work hard and pull together as a team. They are a huge part of our success."
The partnership created by the OCS grant is designed not only to create jobs for local residents but to address the barriers that often prevent them from obtaining and retaining full-time, good-paying jobs. To that end, EKCEP—which works to prepare, advance, and expand the workforce throughout 23 counties in the Appalachian coalfields—recruits employees and provides a skilled, on-site coach to the effort. That coach, Jimmie Wilson, works with Logan Corporation's new hires weekly to perform individual needs assessments, provide job application assistance and soft skills training, learn about financial literacy, and help hires take advantage of available community resources. Wilson also monitors each employee's weekly progress, and can address barriers to on-the-job performance and success that could arise.
"Being able to apply the best practices and principles of the nationally recognized Employer Resource Network approach is at the heart of EKCEP's involvement in this great project, and Jimmie's excellent weekly work with Logan Corporation," said Michael Cornett, EKCEP Deputy Director for Employer Engagement and Program Operations.
"EKCEP is proud to already have strong history of assisting Logan Corporation with on-the-job training resources that have helped 40 new hires get up to speed in a hands-on way on the production floor," Cornett added, "and our role through this new project now helps ensure we can intervene—with financial resources or other key support—so that new employees not only start strong, but have the best chance for a long-term career with the company."
Cox said working with the project's partners has helped him better understand and utilize the workforce assistance available to manufacturers in the region. He adds that he intends to make sure Logan Corporation pays it forward by paying off the SKED loan and enabling those funds to be passed on to other manufacturers needing access to capital for their future expansion projects.
"It's our goal to make this a successful project so that the results can be passed on to other Eastern Kentucky businesses. We want the entire region to succeed," Cox said.