We believe a brighter future in Southern and Eastern Kentucky begins with stronger businesses. We do business better at SKED.
Like every year, we spent 2022 investing in a better way of life in Southern and Eastern Kentucky.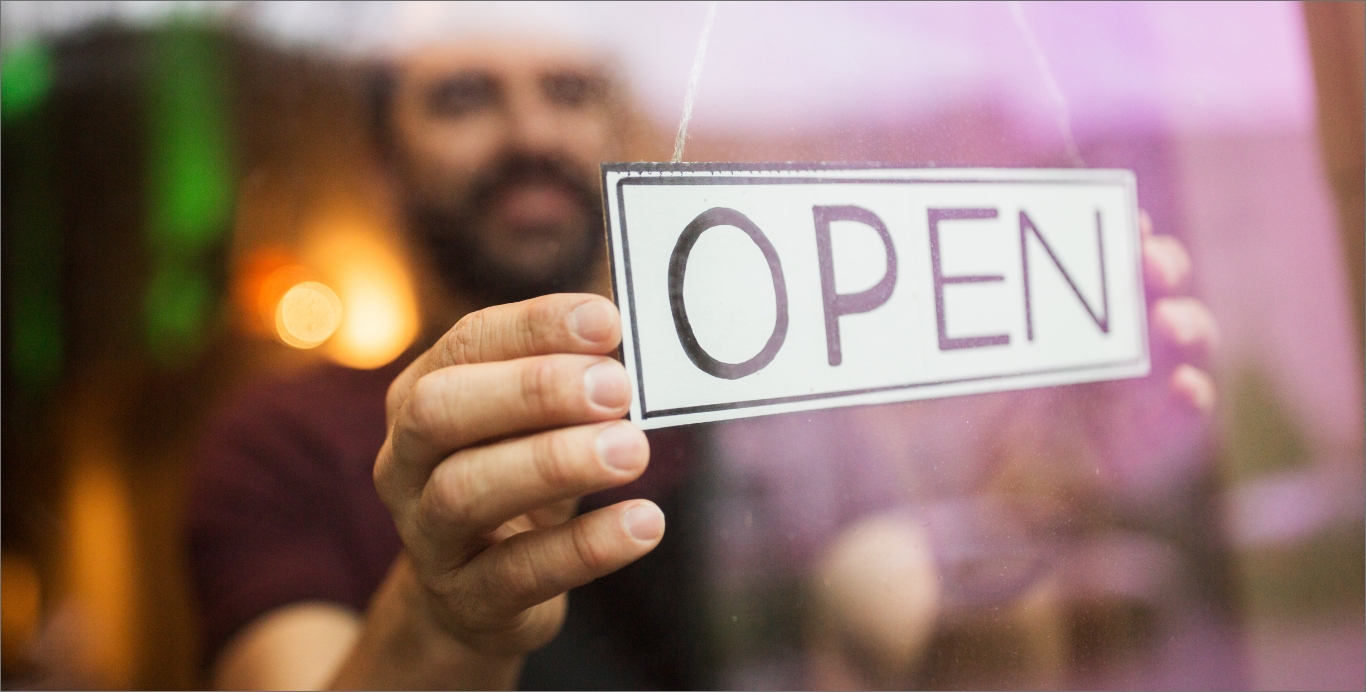 Steve Allen was elected to serve on the SKED Board of Directors in 2022.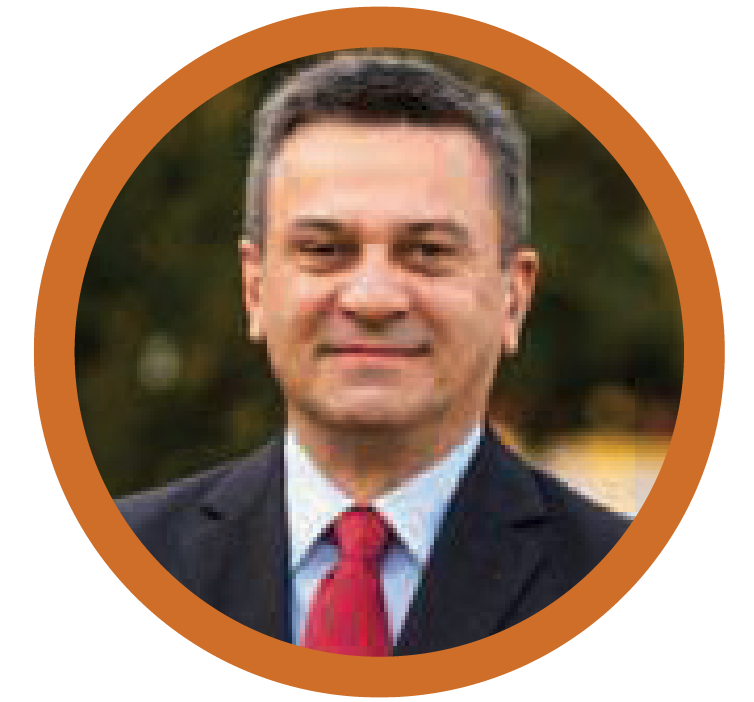 Steve is a 28-year University of the Cumberlands veteran. He earned his bachelor's degree in business administration at the Williamsburg college and worked in banking before returning to his alma mater to work in admissions, financial aid and human resources. He is currently Vice President for Human Resources.
Steve joins 11 other business professionals from across SKED's service region serving on the Board. These 12 members provide expertise in education, workforce, utilities and banking and help direct the organization's efforts to fulfill its goals and mission in Southeast Kentucky.
Thank you to all SKED's Board of Directors!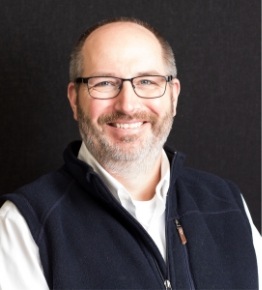 ---
Brett Traver
Executive Director
Welcome to SKED's 2022 Annual Report
The summer's devastating floods hit our region hard, but we are no strangers to difficult times. As the people of Eastern Kentucky dug out from the muck and rallied around each other, SKED set to work developing a new Emergency Disaster Recovery Loan program. In less than a week, staff and our board of directors established the program that launched on August 3. Two days later, we closed on our first loan putting much-needed capital into the hands of small business owners while they worked through slower-moving disaster recovery assistance. There is more about the program in later in this report.
Our new Director of Lending, Bob Burgess, is helping bring this and other programs together. With more than 15 years of banking experience, Bob is a welcome addition to our staff. We also added Tal Jones to the SKED team this year. His FOCUS Economic Development Director position was made possible with a grant from the Appalachian Regional Commission and partners like Jackson Energy. Tal is leading the FOCUS Region's economic development initiatives serving Clay, Jackson, Lee, Leslie and Owsley counties.
Read More
During the past year, SKED made a record 52 loans totaling nearly $3.5 million. These loans led to an additional $4.5 million investment in the region. In addition, these business loans created and retained more than 175 jobs in Southern and Eastern Kentucky.
After a two-year COVID hiatus, we brought together two dozen Eastern Kentucky companies to meet with federal contractors from Boeing, Raytheon, General Dynamics, and Hendrickson and others at The Center for Rural Development in Somerset. Throughout the pandemic, we continued to work with companies throughout the region through our Supplier Education and Economic Development (SEED) Program. So, we were particularly happy to bring these partners together to showcase what our companies offer.
Since SEED's inception seven years ago, companies in the program have invested more than $34 million, more than 600 workers have been trained, and more than 400 jobs have been added to the region. SKED and our partners will continue to work with the area's manufacturers to find new markets, increase productivity and make new investments.
You will see stories throughout this report of people who have worked hard to grow their businesses and communities. SKED played a small role in making this happen.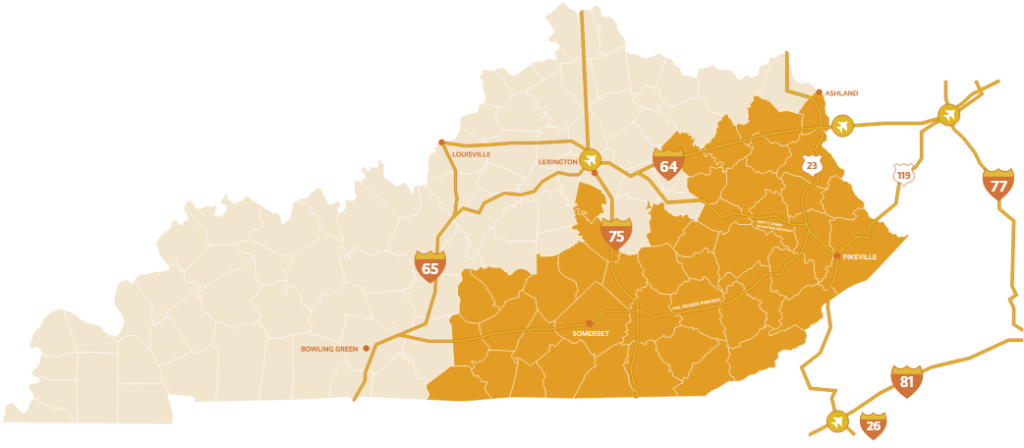 Serving 45 counties across Southern and Eastern Kentucky since 1986.
We help businesses large and small find innovative solutions that inspire growth.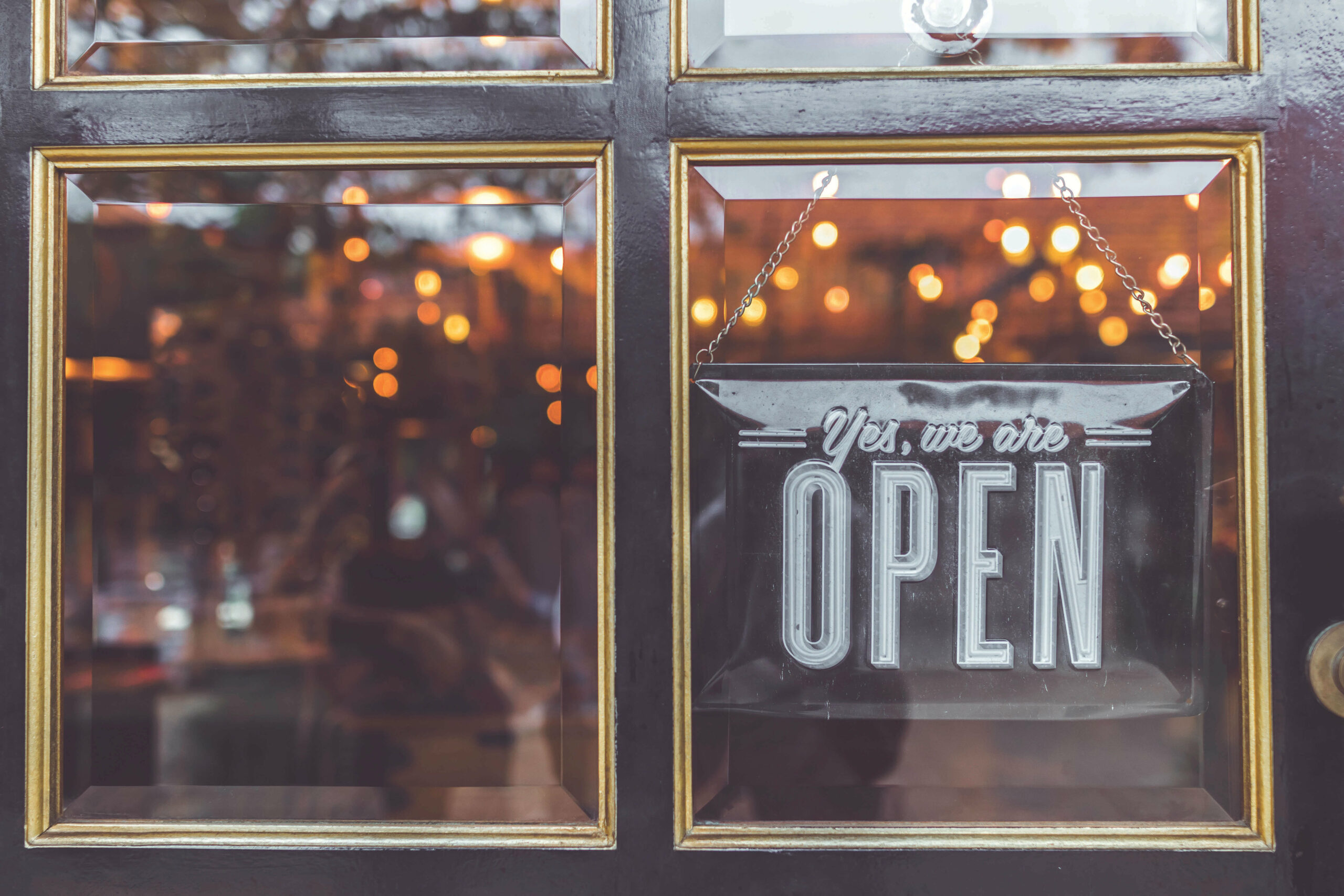 52
SKED loans, totaling $3.5 million

292
hours preparing and providing training


238
business owners and individuals counseled
2022 highlights
Our 10 staff members made a big impact in 2022.
Thirty-six recovery center residents participated in Recovery and Entrepreneurship Elevating Lives (REEL) KY training. REEL allows recovery center residents to acquire entrepreneurial skills during treatment to give them an edge on a new life post-recovery. Fletcher Group and Eastern Kentucky Concentrated Employment Program (EKCEP) are REEL KY partners.
Thanks to SEED's Manufacturing Growth Series, two Southeast Kentucky-based manufacturers debuted their new websites. Owners of Wayne County business Monticello Tool & Die, Inc. and Crossroads Railcar Services, Inc., located in McCreary County, say their new, enhanced internet presence is already making a difference in their bottom lines. The Manufacturing Growth Series is co-hosted by SKED and Advantage Kentucky Alliance.
Read More
SKED made 12 Emergency Disaster Business Loans to small businesses located within the flood-impacted Eastern Kentucky counties.
We increased our staff in 2022, hiring Somerset resident Bob Burgess as our director of lending. He brings more than 15 years of commercial banking experience to the loan staff.
We also added Knox County native and Corbin resident Tal Jones to the SKED team. His FOCUS Economic Development Director position was made possible with a grant from the Appalachian Regional Commission and partners like Jackson Energy. Tal is leading the FOCUS Region's economic development initiatives serving Clay, Jackson, Lee, Leslie and Owsley counties.
There is no doubt that we worked with our funding partners and clients to do business better in 2022.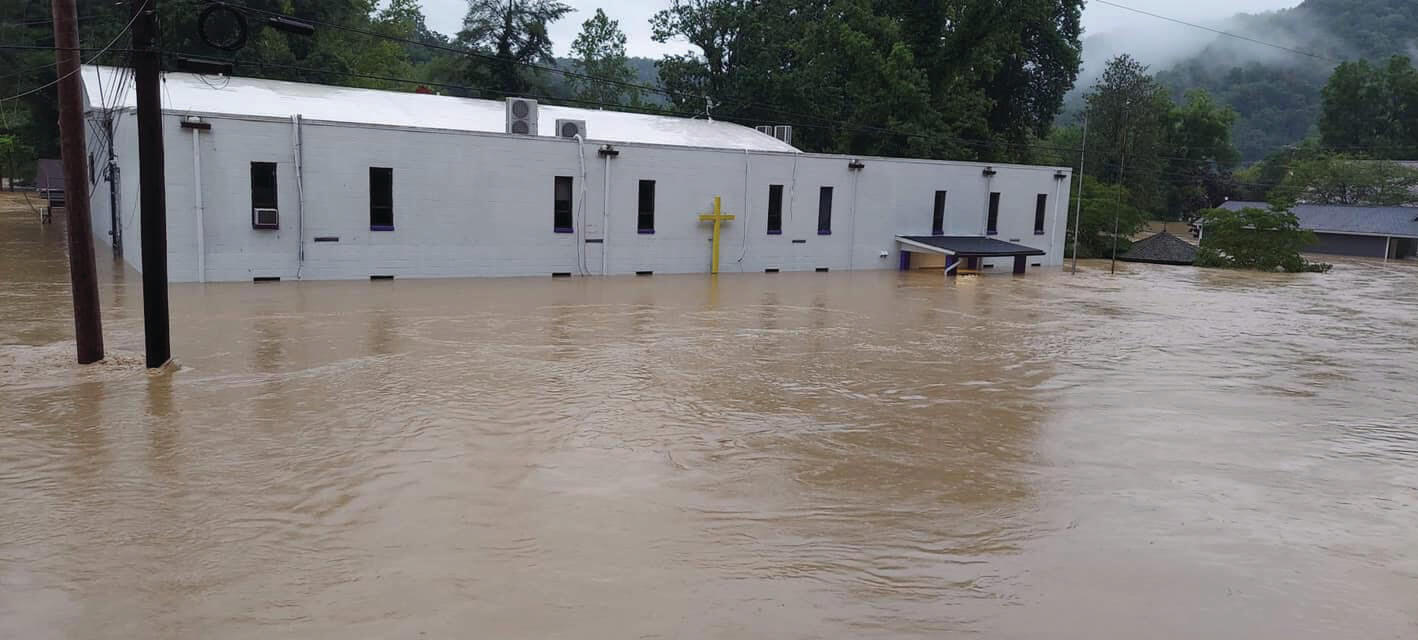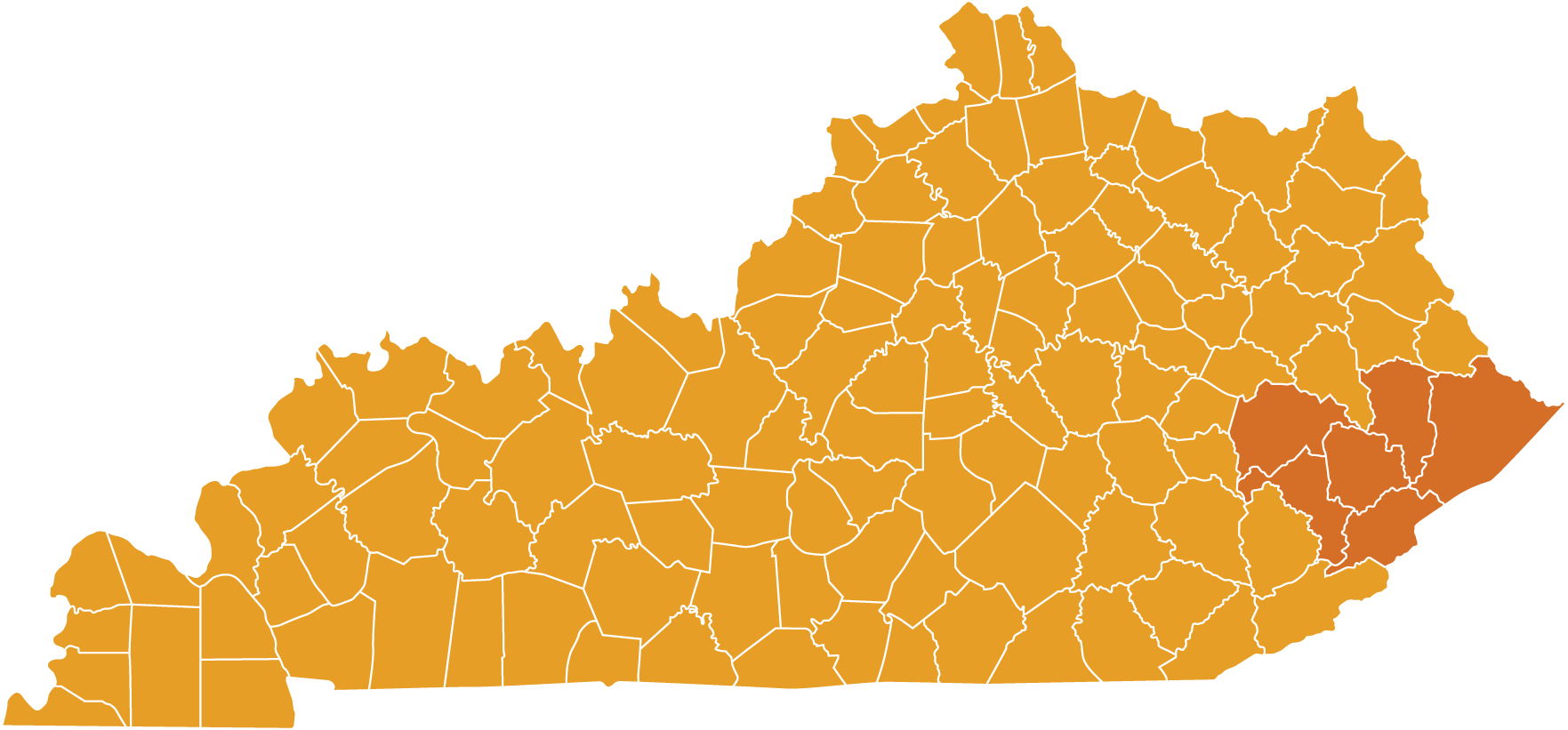 Eastern Kentucky Flood Relief
A historic Christian school in Breathitt County and a 100-year-old, family-owned Floyd County grocery were among 12 Eastern Kentucky businesses assisted through our Emergency Business Disaster Loan Program in 2022.
SKED created the emergency financing program in 24 hours. The loan funds were in the hands of the small business owner days later. Qualifying applicants each received $5,000 in low-interest loan funds designated to help business owners affected by the 1,000-year event.
The need was immediate, and the response needed to be just as fast. So staff began assessing the flood's effects on its current loan clients in the affected area on the Monday morning following the historic event. By Wednesday, they had designated $250,000 in funding for the loan program.
SKED Executive Director Brett Traver says the organization's response is a natural progression in line with its mission.
"Seeing the destruction caused by the flooding has been heartbreaking for everyone here," Traver said. "Helping small business owners is what we are built for and can bring to the recovery efforts. We're pleased to be able to do it."
SKED made 12 Emergency Disaster Business Loans to small businesses within the flood-impacted Eastern Kentucky counties. These loans totaled $60,000 that was invested back into the communities. As a result, 40 jobs were saved in Letcher, Floyd, Perry, Pike, Breathitt and Knott counties. In addition, staff provided some 160 hours of free technical assistance to business owners in the area.
OUR IMPACT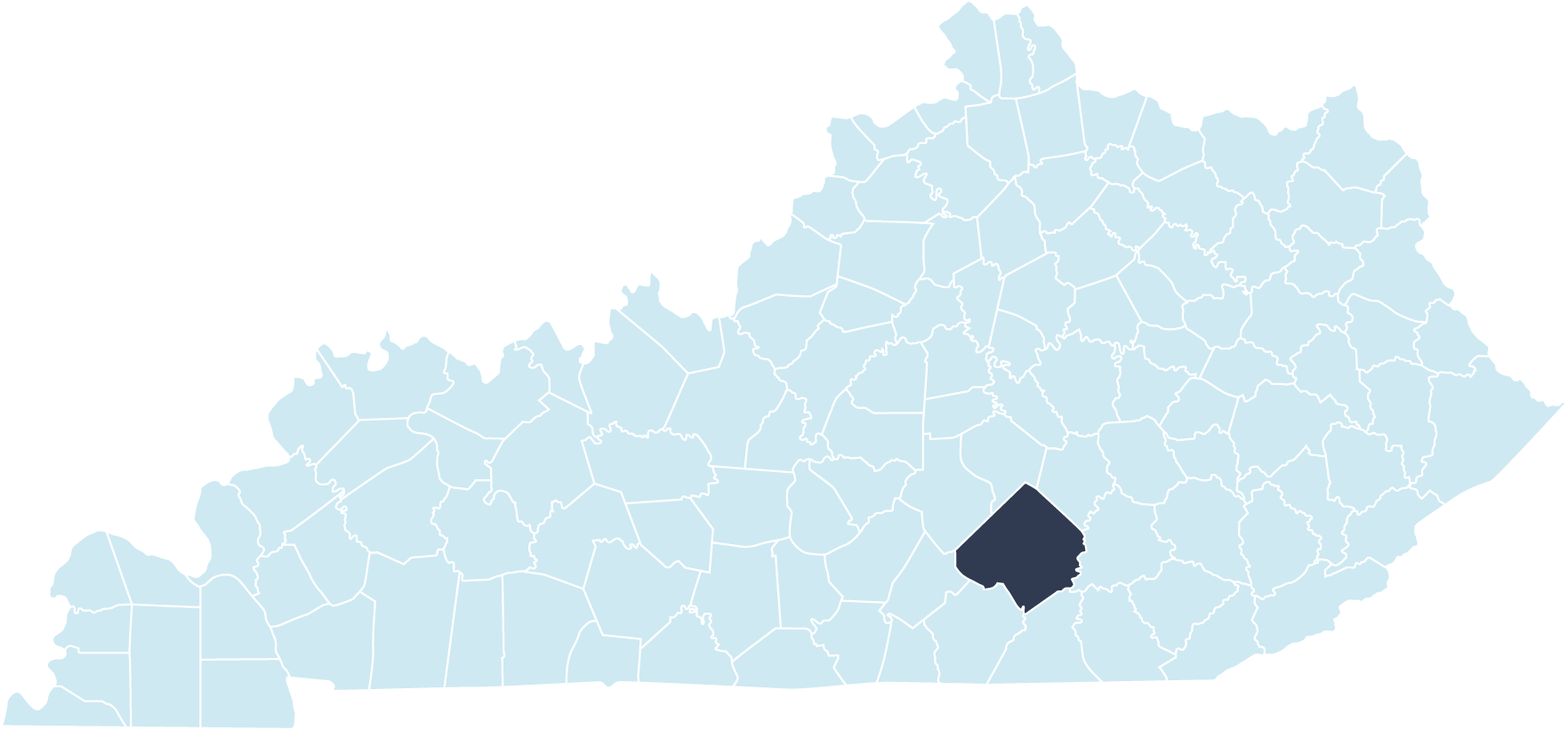 Eastern Kentucky SEED Symposium Returns
Following a two-year COVID-19 pandemic break, the Eastern Kentucky SEED Contracting Symposium was held at The Center for Rural Development in late October.
Representatives from the world's biggest defense contractors gathered to meet with many of Eastern Kentucky's most successful manufacturers to find common ground and future work.
Representatives of four defense contractors, including The Boeing Company, Northrop Grumman, Lockheed Martin and Raytheon Technologies, held a panel discussion on the best way to do business with the federal government.
The event is a collaborative effort between the office of Fifth District Congressman Hal Rogers and Southeast Kentucky Economic Development Corporation (SKED).
"This symposium is a great opportunity for local manufacturers to meet face-to-face with federal contractors and learn first-hand what it takes to become certified to compete for top-level defense contracts," said Rogers, Dean of the U.S. House of Representatives. "Several businesses in our region have successfully earned and fulfilled federal contracts, proving we can compete for more of these jobs. Thanks to SKED, we are preparing the way for better job opportunities and a high-caliber workforce for the years ahead."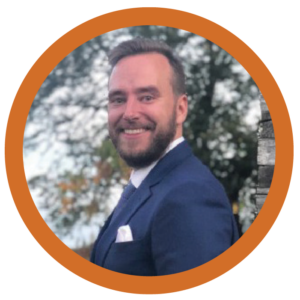 "The SEED Symposium brings huge value for our small but very important service site in the Somerset region. The Symposium helped Teledyne FLIR to engage with local partners and increase our footprint in the region with support to our contracts within the federal market. Having the support of the SKED team, we believe Somerset will be an important part of our cutting-edge technology over the next years."
Nils Haagenrud
Teledyne FLIR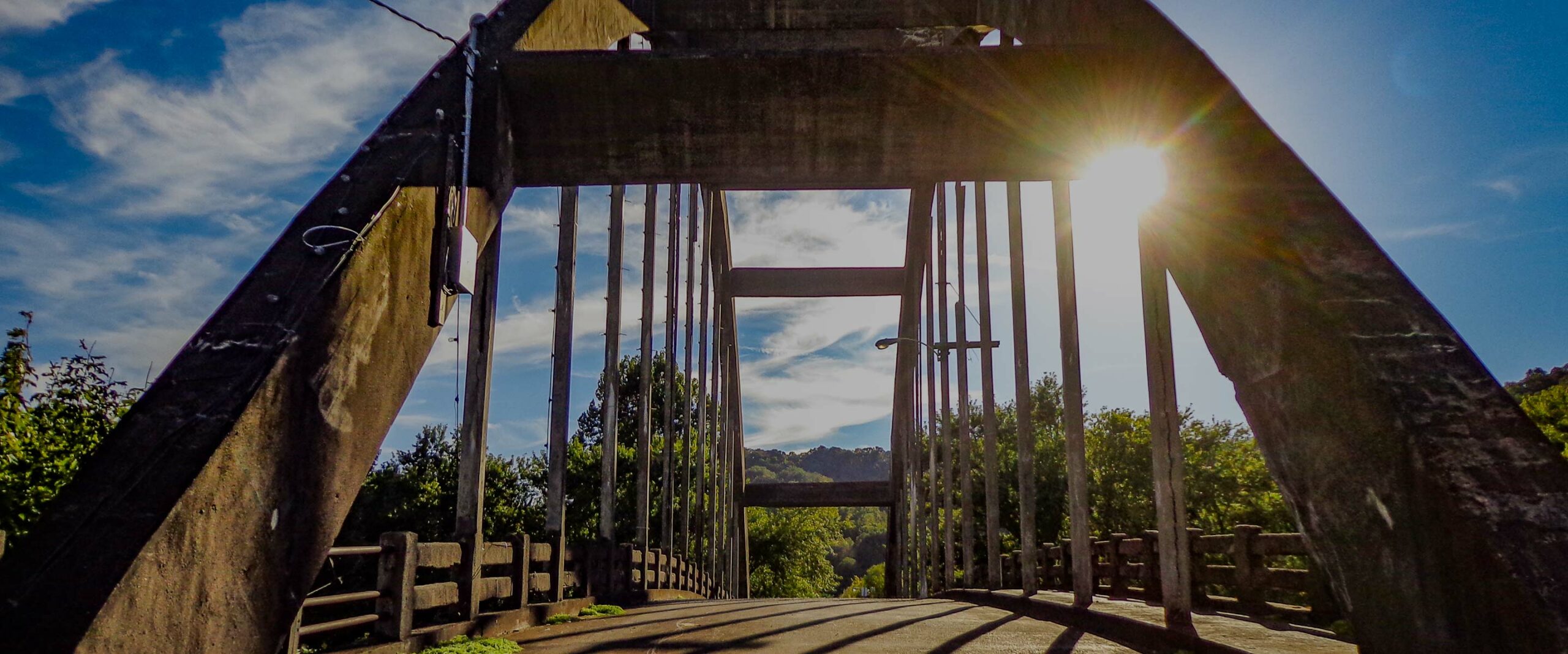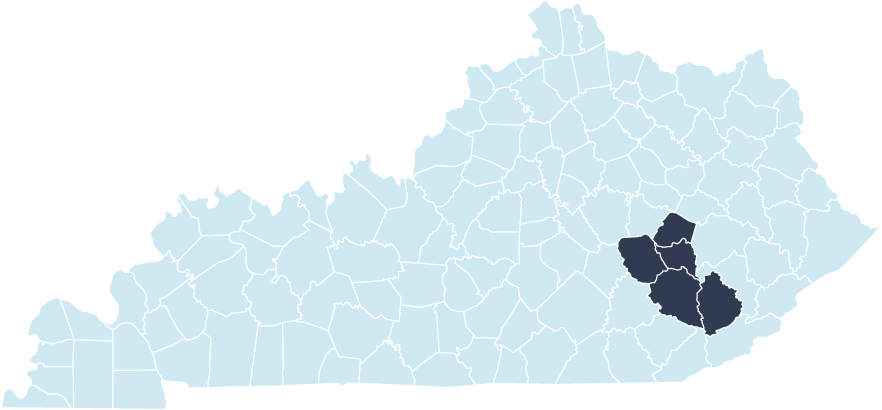 FOCUS created to help lift five East Kentucky counties
William Tal Jones was hired as the new FOCUS Economic Development Director in 2022.
Jones has been actively involved in local leadership and economic development for decades. Most recently, he served as a Shaping
our Appalachian Region (SOAR) Business Innovation Champion.
FOCUS is a regional economic development organization with a mission of providing leadership and guidance in economic development for five communities in Southeastern Kentucky. FOCUS is a partnership with Jackson Energy Cooperative and is funded with a grant from the Appalachian Regional Commission.
As FOCUS ED, Jones promotes and manages economic development and revitalization efforts in Jackson, Clay, Owsley, Lee and Leslie counties. In addition, he will develop and implement a marketing plan to attract new businesses, facilitate retention and expansion of existing companies and oversee infrastructure development in coordination with the local industrial authorities in each county.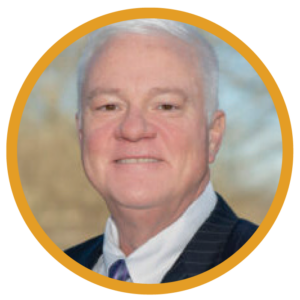 "The FOCUS region's greatest asset is the spirit. Quality people, broadband connectivity, and an organized, supportive community are all part of answers that the new Highway 30 has revealed to prospective new industry."
William Tal Jones
Executive Director of Economic Development
Learn more about FOCUS by visiting www.kyfocus.com or contacting Tal Jones at Tal@KYFocus.com.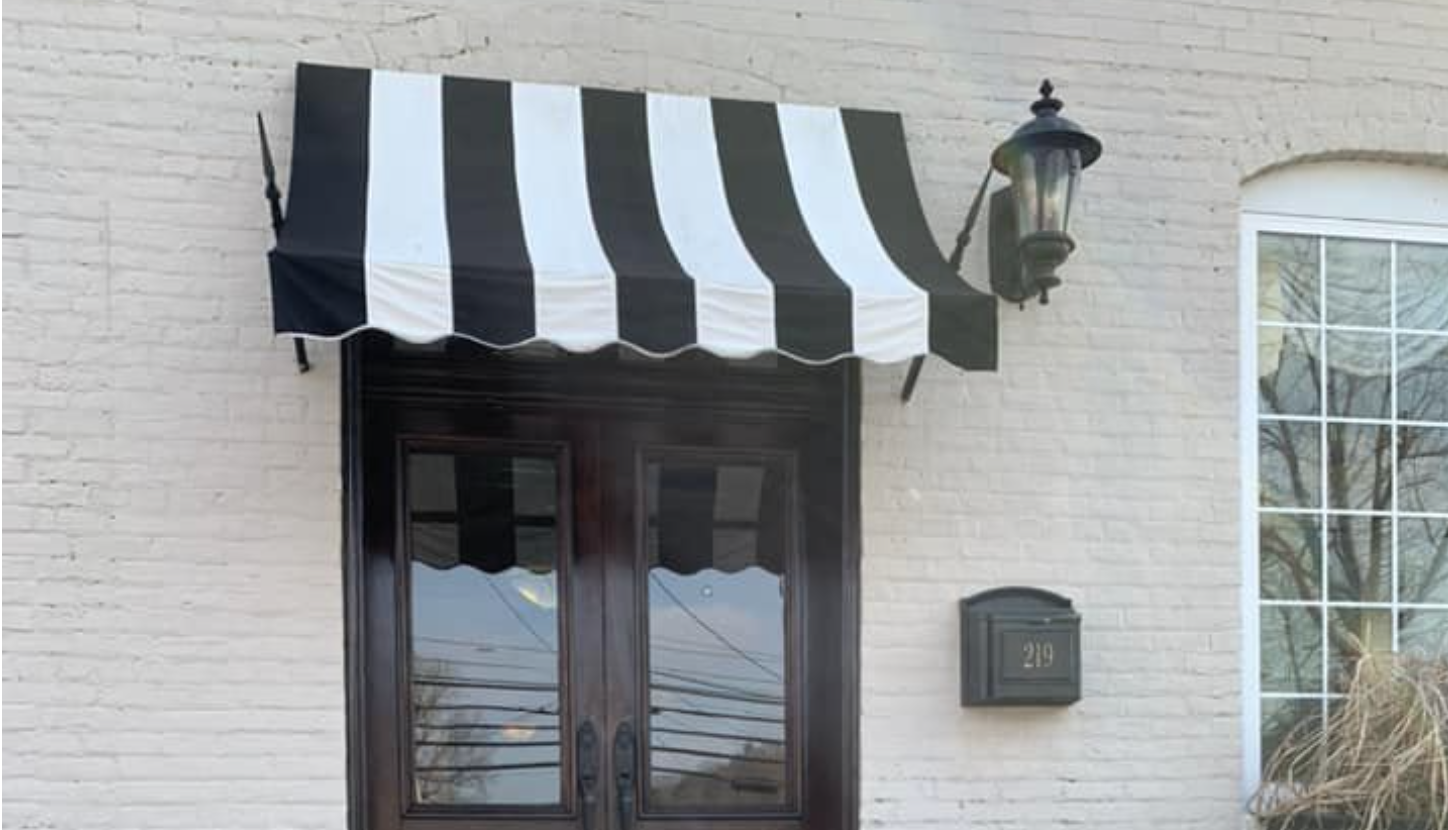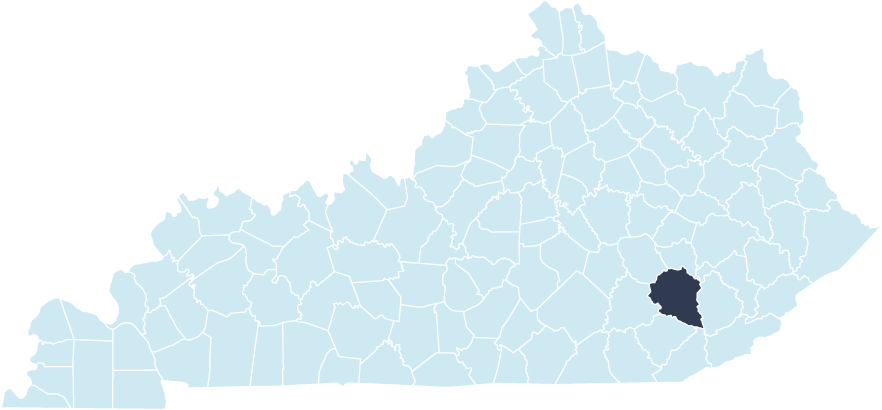 Brass Key Title Group
Land, land ownership and the history behind them both led one Southeast Kentucky native to return home to put her legal services to work for the people she knows living in the hills and valleys she loves in 2022.
Attorney Juliana Coffey left her Jackson County home to pursue her education in 2008. In 2016, the University of Kentucky Law School graduate returned to begin her legal career. But she's not content to own a local law firm. Instead, she's making a concerted effort to put her expertise to work where it's needed most.

"The community has really poured into my practice," Coffey said. "I can trace a significant portion of my business growth to a handful of local professionals who have gone out of their way to help me grow my business."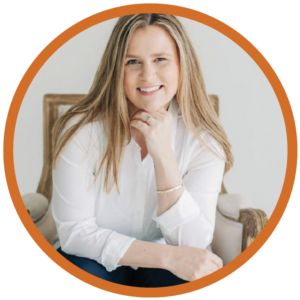 "I'm very glad I chose to work with SKED for my business needs. Karen Minton, in particular, has become a friend to me during this process. My background is in law, not business, so as a young owner, I make an effort to seek guidance and good support."
Juliana Coffey
Attorney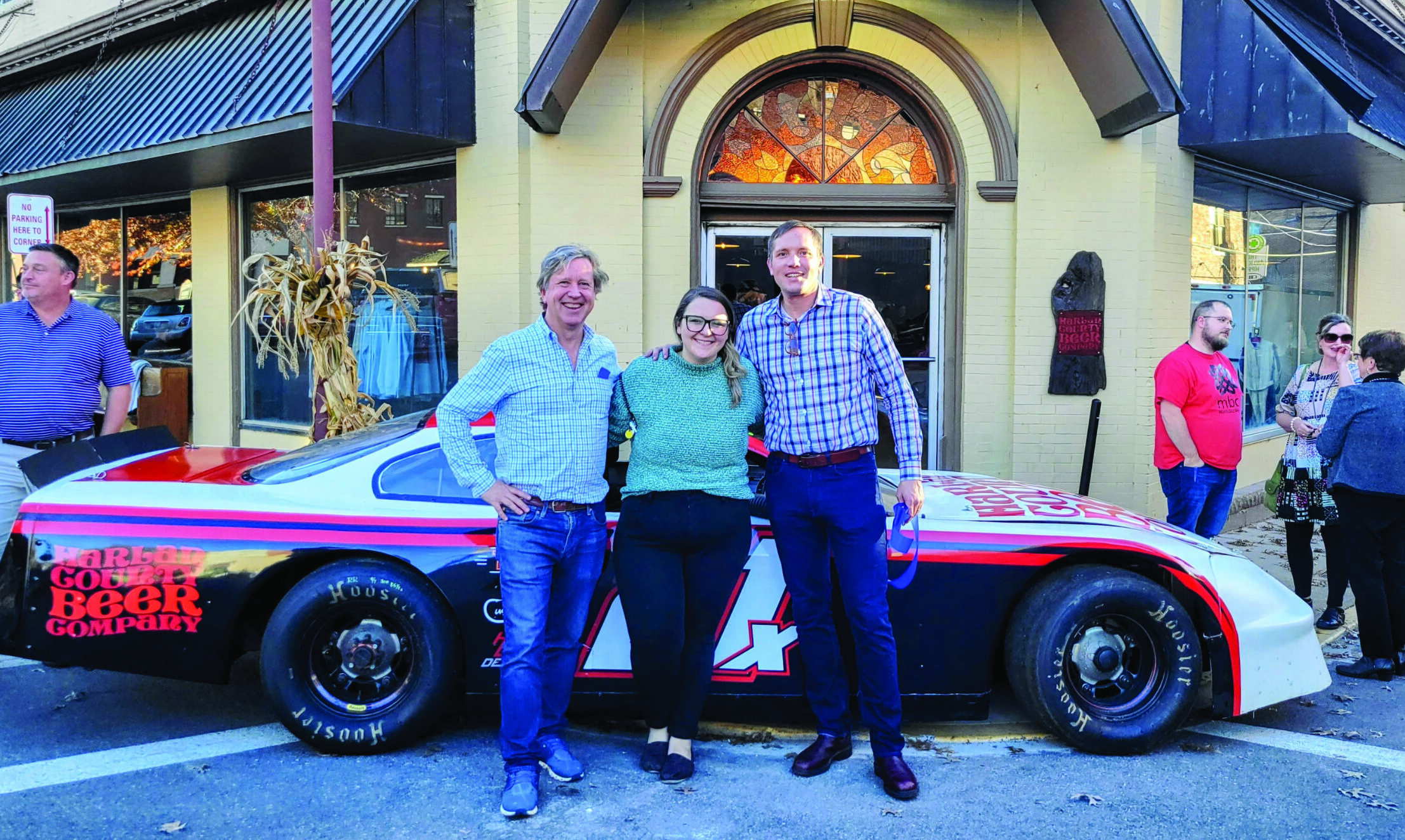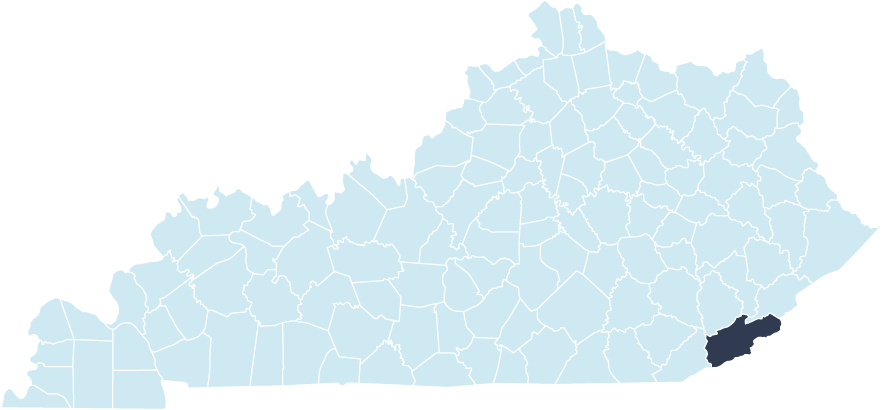 Harlan County Beer Company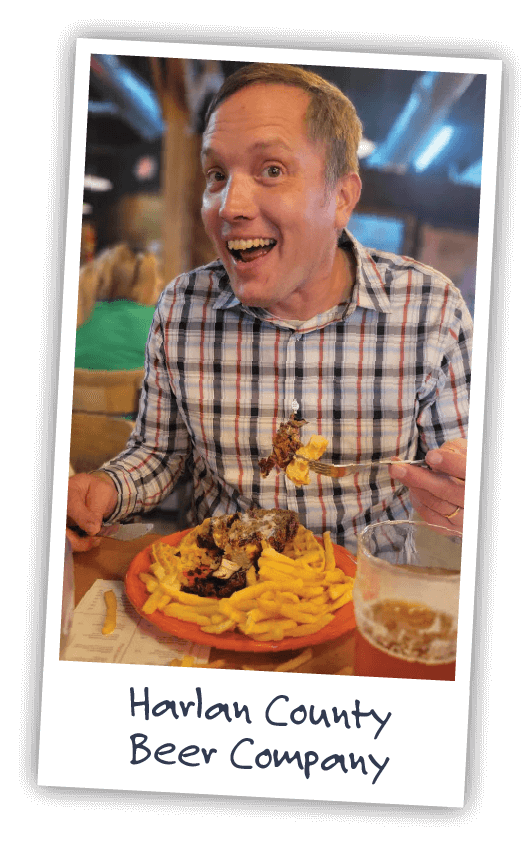 What Harlan County locals call the historic Bissell Building is now home to a thriving new restaurant and brewery, bringing new life to 120 East Central Street and the entire downtown Harlan area.
Harlan County Beer Company is the community's first and only brewery since the city voted to allow alcohol sales in 2019. Its owners are making history in a part of the state known for a legacy of history-making contributions.
Southeastern Kentucky entrepreneur Geoff Marietta and Louisville business owner Gill Holland partnered to open the business in 2020. Together, they brought on Jacki Bentley as general manager and part owner this past summer.
Marietta is the past president of the Harlan County Chamber of Commerce and owner with his wife, Sky, of Moonbow Tipple, Harlan's coffee shop and cafe. They also own the Second & Main event space in downtown Corbin, Ky.
"Working with SKED on financing Harlan County Beer Company was great. They were there when we needed them the most and also came to us with opportunities to reduce our borrowing costs. They care about the region and want you to succeed."
Geoff Marietta
Southeastern Kentucky entrepreneur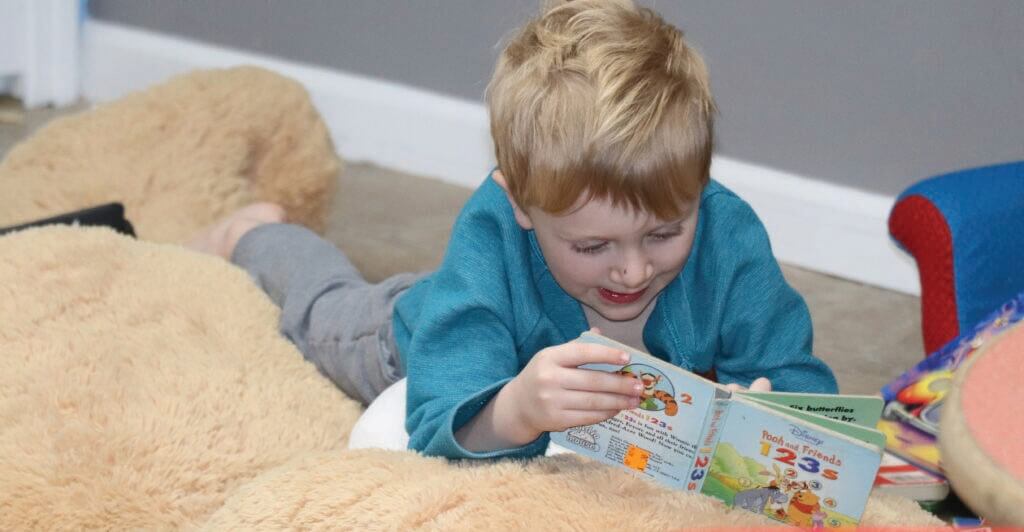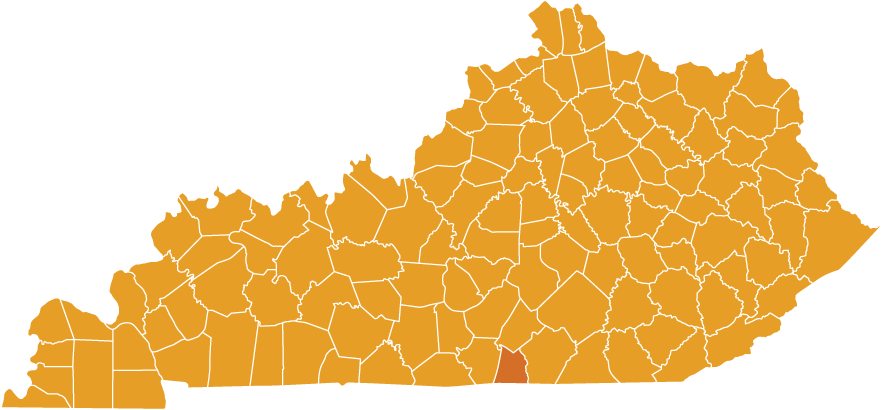 Wendy's Wonderland
Wendy Adams is a working mother who has built a career by giving children a safe place to land while their employed parents further their educations and work to feed their families.
The Monticello, Ky. native says it's her calling. The fact is she's been providing quality, affordable childcare services in three Southeast Kentucky communities for 20 years.
Wendy's Wonderland is a licensed childcare center that provides quality care for children from birth up to 12 years of age. The business has four locations owned and operated by Adams: two in Monticello, one in Somerset, Ky. and her newest in Albany, Ky.
Together, the four locations care for more than 200 children daily.
"I'm doing a service to the community I love providing. It's what I needed as a young, working mother."
"SKED is one of the best programs I have had the pleasure of using. It has helped me many times with funding. I now have four daycares and I was able to put down payments on the last two, buy furniture and appliances and help with payroll."
Wendy Adams
Business owner
SKED thanks the following funding partners for their assistance in 2022:
Appalachian Regional Commission
Commonwealth of Kentucky
Cabinet for Economic Development
Economic Development Administration
U.S. Department of Agriculture
Rural Development
U.S. Department of the Treasury
Community Development Financial Institution Program
U.S. Small Business Administration
Microloan Program